EverLine Jacksonville's Line Striping Services
The lovely beaches in Jacksonville, FL are a great boon to your business, attracting tourists and even permanent residents to the area. But the sand doesn't exactly do your parking lot any favors.
The erosion from sand plus the sun, salt, and humidity means that your parking lot lines can fade quickly. That can make your lot hard to navigate, lead to confusion and accidents, or just make it appear like your business doesn't care about how it appears to its clients. We know that's not true, and the team at EverLine Coatings can help you demonstrate that to your clients too. We offer high-end parking lot line striping with TBL Durables, an exceptionally high-quality paint applied by our highly-trained professionals.
Line Striping Services We Offer in Jacksonville
Parking lot line striping is adding lines and other markings to your parking lot that can indicate where people can park, who can park where, and overall direct the flow of traffic. Parking lot lines need to be well-laid out, clear and in a bright color of paint in order to do their job most effectively. That requires high-quality paint, precision application, and the right team to do the job. EverLine Coatings has all three.
Restriping Old Parking Lots
If your lines have started fading, but you are happy with the layout, restriping will bring it all back to life, so it looks spectacular.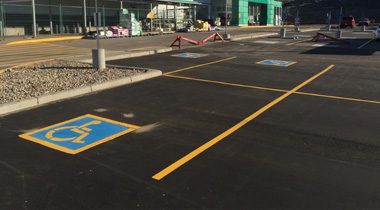 New parking lots need new line striping, and there are quite a few factors to consider. We can help you make all the important decisions and take care of your striping needs, so your new lot stands out from the rest.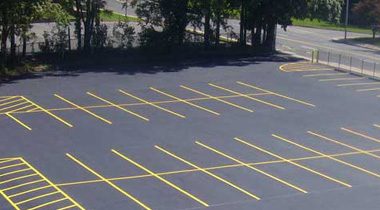 Crosswalks, accessible parking, electric car charging stations, and speed bumps all need clear and concise markings for safety and to keep things moving smoothly. We will apply all of the specialty markings you need to make your parking lot complete.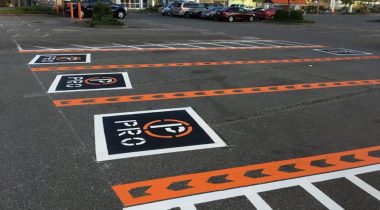 Advantages of Parking Lot Line Striping
How do you benefit when you choose to add or update the parking lot lines in your property? Here are a few ways:
Why Choose EverLine Coatings?
Our team is the best choice for parking lot striping in Jacksonville, Florida. Here are some of the ways that we stand out:
Technical knowledge: Few contractors, even those in the industry, have the level of depth and knowledge that our team members do. We can accomplish things like designing the parking lot markings for a new lot, asphalt pothole repairs, or making changes to alter the use of the lot, or to meet new safety standards. We can advise you on what you need and are confident that, with our expertise, we can deliver results you'll be pleased with.
Full satisfaction: Our team is always focused on making sure you get the results that you deserve. That means taking before and after photos, performing final evaluations and giving you a report on what we have accomplished.
Better paint: We offer traffic paint from TBL Durables, the leader in the industry. This paint is 3-4x as durable as regular traffic paint, and our clients report that it saves them 20-30% in line painting over three years.


Before
After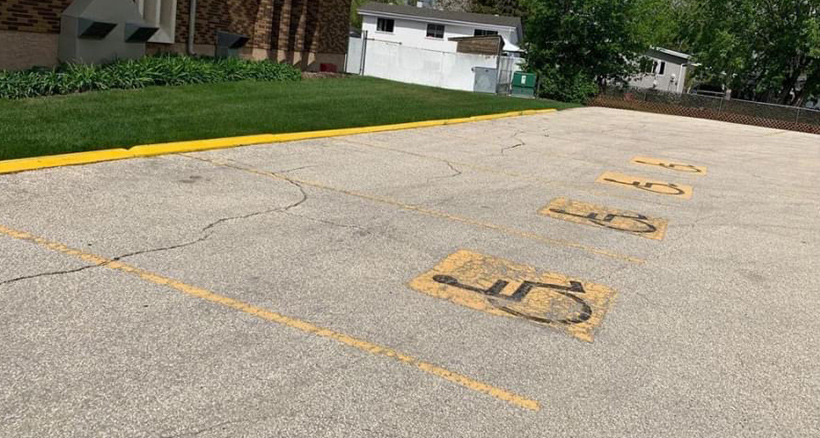 Parking Lot Line Striping in Jacksonville, FL
Jacksonville is a busy place, especially when it's tourist season. Get your parking lot line striping done before the crowds arrive and make sure your property is ready. Reach out to Jacksonville's EverLine Coatings to discuss your line striping needs.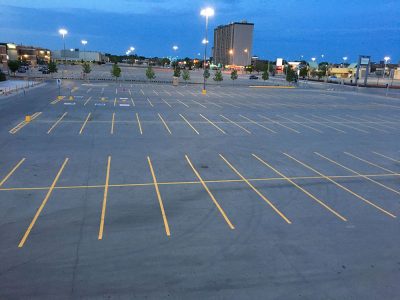 Jacksonville EverLine Office
Serving the Greater Jacksonville area, including:
Jacksonville
Jacksonville Beach
St. Augustine and Beaches
Arlington
Green Cove Springs
Lawtey
Macclenny
Ponte Vedra Beach