EverLine Coatings' Asphalt Sealcoating Services That Protect Your Parking Lot
Parking lots in Jacksonville, FL require maintenance to keep them looking good and functioning well. Consider asphalt sealcoating if you want to keep your parking lot looking professional and safe to use.
In Jacksonville, EverLine Coatings is a top supplier of asphalt sealcoating services. High-quality sealcoating is carried out by our qualified team, preserving your parking lot from the destructive effects of weather and traffic while greatly increasing the asphalt's durability.
Dependable Asphalt Sealcoating in Jacksonville
The purpose of asphalt sealcoating is to stop water from infiltrating the pavement, which can lead to potholes and cracks. Freezing temperatures can cause water that has already penetrated the surface to expand, tearing the asphalt apart and resulting in a fracture. EverLine Coatings applies high-quality sealants to existing asphalt to provide a protective barrier against moisture.
The following are a few of the most significant benefits of asphalt sealcoating:
Prevents cracks and potholes
Preserves appearance of pavement
Improves traction
Prolongs asphalt lifespan
Shields asphalt against chemicals, salt, and water
Asphalt sealcoating is our area of expertise at EverLine Coatings and Services. To provide the best possible results, our crew carries out the sealcoating after filling any existing cracks. Our skilled workers make sure that your pavement looks fantastic and lasts longer than it would have otherwise.
Here are a few factors that set EverLine Coatings apart from the competition:
We don't dilute sealants
We use a double layer of sealant
We fix and prepare asphalt before sealcoating
Our sealants can tolerate extreme heat and cold
Do you want your Jacksonville pavement to last as long as possible? Why not try our Preventative Pavement Care Program? This program could make your asphalt surface last twice as long as it otherwise would.
Our Asphalt Maintenance Work
Before
After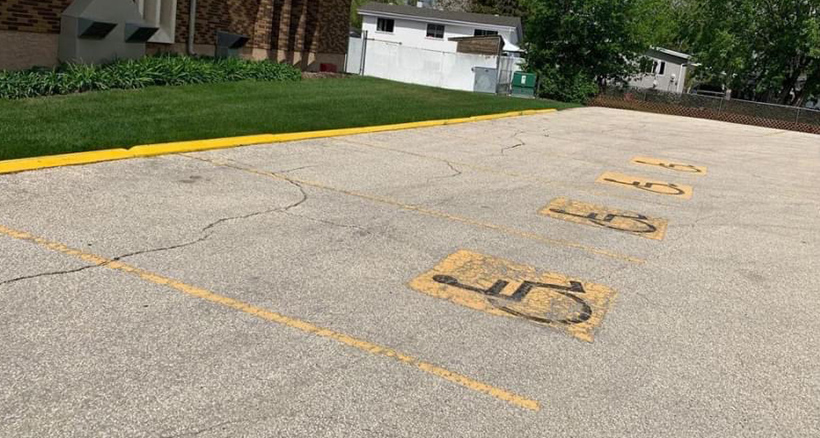 EverLine Coatings Asphalt Sealcoating Service in Jacksonville
With beautiful beaches and wide, tree-lined streets, Jacksonville is a stunning city. It has the largest urban park system in the nation, as well as the popular Jacksonville Beach. Property managers in Jacksonville can keep their parking lots looking as good as the nearby natural attractions with the help of asphalt sealcoating. Get a free quote from EverLine Coatings right away!
Jacksonville EverLine Office
Serving the Greater Jacksonville area, including: