Fort Collins

Sealcoating Services
Asphalt sealcoating in Fort Collins, CO is your ticket to a pavement that's as strong as the city itself. This welcoming community lies on the eastern bank of the captivating Horsetooth Reservoir, which serves as a scenic backdrop. Although the Fort Collins region is beautiful, the seasons can be harsh on your asphalt, causing wear and tear. Fear not! EverLine Coatings is here to infuse new life into your pavement with our asphalt sealcoating services, which are tailored to your needs.
Overview of Asphalt Sealcoating
Sealcoating is the ultimate game-changer when it comes to pavement longevity. Our meticulous crack and hole filling process prior to sealcoating ensures we can deliver a seamless surface. We apply a double layer of sealant, preventing water and other damaging elements from infiltrating your asphalt. Not only does sealcoating revitalize your pavement's aesthetics, but it also extends its lifespan, safeguarding it against cracks, potholes, and general wear and tear. Best of all, this cost-effective solution saves you money by reducing the need for costly repairs down the road.
Why Choose EverLine for Asphalt Sealcoating
When it comes to asphalt sealcoating in Fort Collins, EverLine Coatings is the partner you need. We know that the demands of property management can be overwhelming, which is why we make the sealcoating process effortless for you. Our team's technical knowledge and expertise in pavement coatings set us apart. With EverLine, you can trust in our commitment to your property's success, exemplified through our Preventative Pavement Maintenance Program. This program doubles the lifespan of your pavement, ensuring long-term savings on maintenance costs and giving you peace of mind.
Our Asphalt Maintenance Work
Before
After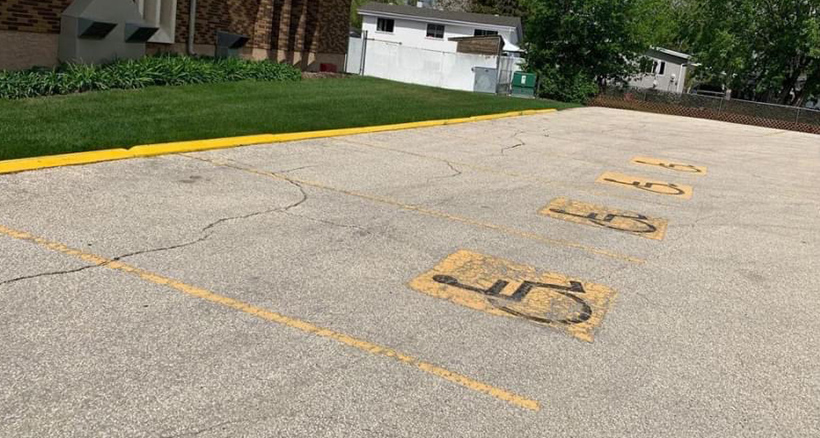 EverLine Coatings Asphalt Sealcoating Service in Fort Collins
As a local company, EverLine Coatings takes pride in serving the vibrant Fort Collins community. Our asphalt sealcoating services are designed to inject life into your old pavement. Fort Collins boasts Colorado State University, which blends educational excellence with a lively student campus. With EverLine Coatings, we promise that you will experience the same level of enthusiasm and attention to detail that makes Fort Collins shine.
Don't wait until your asphalt reaches breaking point. Take action today to protect it both now and in the future. Contact EverLine Coatings today to schedule a free quote for asphalt sealcoating!
Fort Collins EverLine Office
Serving the Greater Fort Collins area, including:
Fort Collins
Eaton
Windsor
Greeley
Evans
Loveland
Berthoud
Mead
Longmont
Niwot
Firestone