EverLine's Parking Lot Line Striping
The parking lot line striping treatment offered by EverLine is ideal if the lines on your Fort Collins parking lot are starting to look old and faded. EverLine Coatings is the company that property managers all across the Fort Collins region rely on to update the line markings in their parking lots.
Line striping replaces worn-out, outdated lines with brand-new, vibrant ones. The new lines help drivers to park safely and considerately, reducing liability for you as the property manager.
Overview of Line Striping Services in Fort Collins
Striping in a new parking lot
EverLine Coatings can apply line markings to a new parking lot to make it usable for drivers. We create parking lots that are convenient, safe, and appealing. We make sure drivers park considerately by properly identifying your spaces, and keep pedestrians safe by clearly delineating walkways.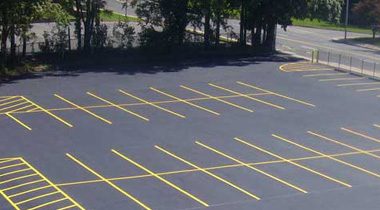 As a result of deterioration over time, lines painted on asphalt fade and crack. They will eventually become so challenging to see that drivers will struggle to use your lot safely. For the new and vibrant markings your lot requires, EverLine Coatings can remove the old lines and paint new ones in their place.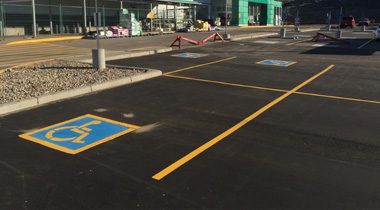 Your parking lot can become more useful and appealing with the addition of specialty line markers. You might wish to include bike lanes, pedestrian crossings, walkways, or even a business logo. Let us know what you need, and we'll make it happen.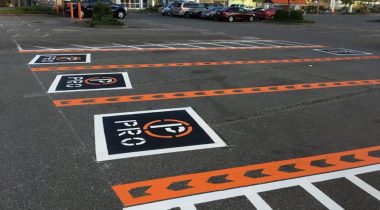 Why Choose Line Striping with EverLine?
Compared to other contractors, EverLine Coatings has a much deeper understanding of the technical requirements for traffic paints and coatings. We have the professional know-how to produce excellent results because we are the industry leaders. We do a thorough evaluation and create a full report after every job so you can see the outcomes for yourself.
Line Striping Paint Brands
We employ traffic paint from TBL Durables, the industry's top manufacturer. We're honored to have an exclusive license in North America for the private application of TBL Durables paint. TBL Durables is a terrific option for your Fort Collins parking lot because it is ten times more environmentally friendly and three to four times more durable than standard traffic paints. During the course of three years, our customers claim to have saved 20–30% thanks to the use of TBL Durables.

Before
After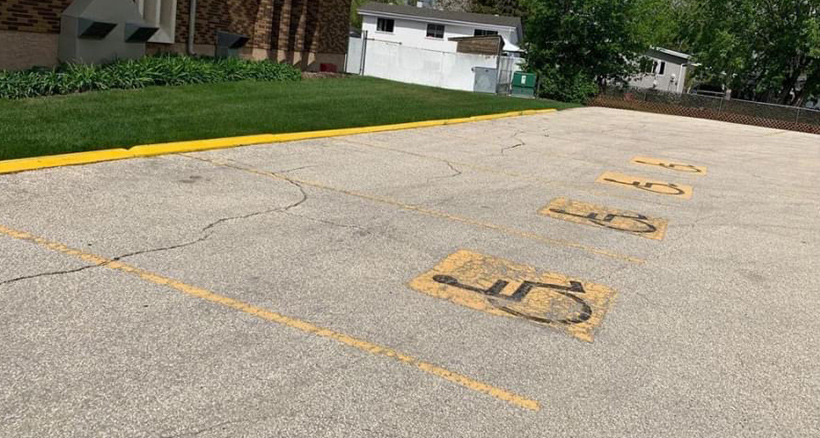 Fort Collins Parking Lot Line Striping by EverLine Coatings
Fort Collins is the place to go for fantastic dining, shopping, and much, much more. Tourists can visit Old Town Square to enjoy its charming cobblestone lanes and painted pianos, run the Horsetooth Half Marathon, or sample craft beer from the city's 20+ breweries. Whatever reason visitors have for coming to Fort Collins, it's critical to give them a great first impression. You can help by maintaining your parking lot to ensure it has clear, bright markings. For both new and old lots in the Fort Collins region, EverLine Coatings offers high-quality parking lot line striping services. Get a free estimate from us right away!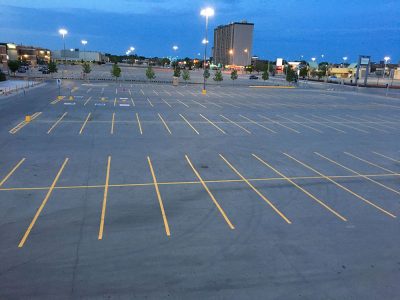 Fort Collins EverLine Office
Serving the Greater Fort Collins area, including:
Fort Collins
Eaton
Windsor
Greeley
Evans
Loveland
Berthoud
Mead
Longmont
Niwot
Firestone