Expert Asphalt Repair by EverLine Coatings
Every parking lot in Fort Collins, CO experiences wear and tear, which can be brought on by both frequent use and freezing weather. To keep your parking lot looking great, it's important to schedule asphalt repair as soon as cracks begin to appear.
EverLine Coatings provides asphalt repair services in Fort Collins. We use an approach known as infrared asphalt repair in particular. With this technique, all cracks and potholes in your pavement are completely removed, leaving behind a smooth, long-lasting surface that resists water infiltration and further deterioration.
Fort Collins Asphalt Repair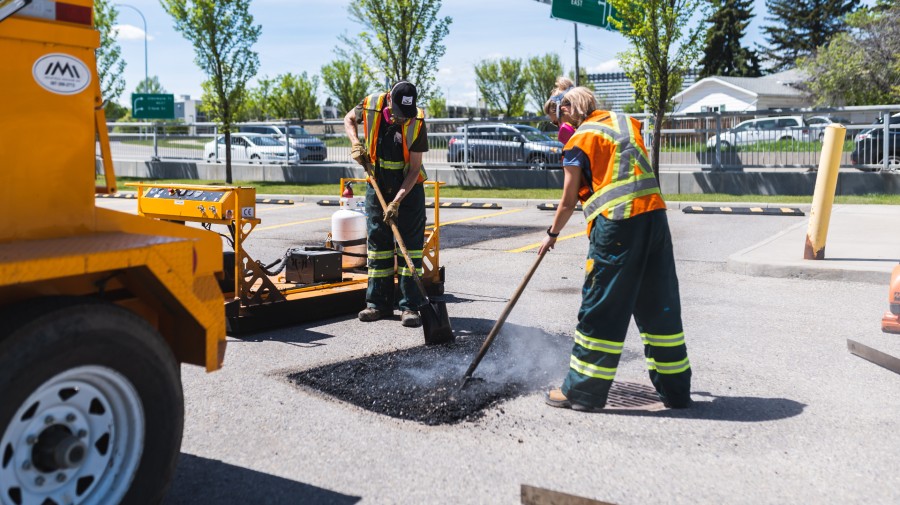 Our infrared asphalt repair technique softens the damaged asphalt by heating it to a very high temperature using infrared radiation. This softening allows the old asphalt to combine perfectly with the fresh material we use to fill up potholes and cracks. The result is a seamless surface that looks and functions just like new!
The repaired surface is highly resistant to further damage. Infrared asphalt repair is very quick for our skilled team of professionals to carry out. Your parking lot should be operational within a few hours, minimizing any inconvenience for your parking lot users.
Why Pick EverLine for Asphalt Repair in Fort Collins, CO?
EverLine Coatings recognizes the value of maintaining your parking lot, as it's likely to be a significant asset for your organization. That's why we work hard to deliver the best possible results, never cutting corners. We are also aware of your hectic schedule as a Fort Collins property manager, so we take on the coordination of the repair, allowing you to concentrate on other duties.
We are committed to providing long-lasting solutions. We provide a Preventative Pavement Maintenance Program that will increase the lifespan of your pavement and reduce the need for future repairs. Thanks to this program, many customers report that their pavement lasts twice as long as it otherwise would. To learn how much you could save over the next few years with our program, please get in touch with us right away.
Before
After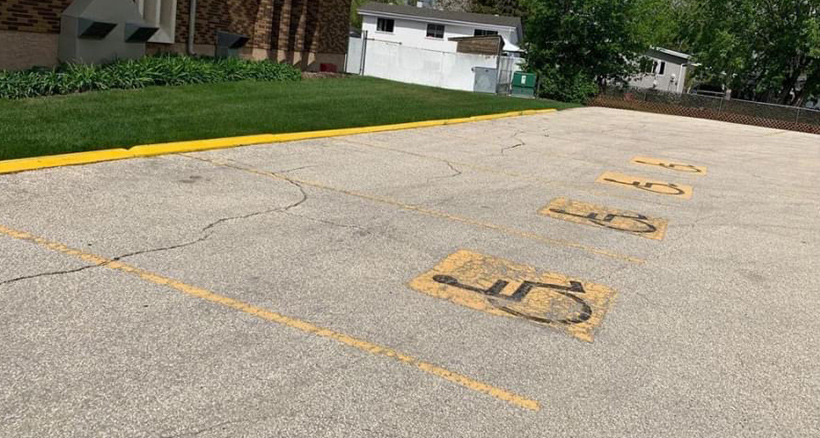 Fort Collins Asphalt Repair Services From EverLine Coatings
As a property manager in Fort Collins, you want your parking lot to look its best and contribute to the overall appeal of this vibrant city. Fort Collins is known for its beautiful natural surroundings, including the Horsetooth Reservoir and Lory State Park, which offer hiking, biking, and water sports. In addition, the city is home to the popular Fort Collins Museum of Discovery and the Avery House Historic District. To keep your pavement in top condition, you can turn to EverLine Coatings for high-quality asphalt repair services. Reach out today for a free quote!
Fort Collins EverLine Office
Serving the Greater Fort Collins area, including:
Fort Collins
Eaton
Windsor
Greeley
Evans
Loveland
Berthoud
Mead
Longmont
Niwot
Firestone