Our clients save 20-30% over 3 years with our exclusive TBL traffic paint product.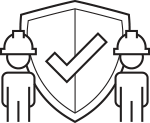 From clear markings to slip-resistant coatings, we help you keep people safe.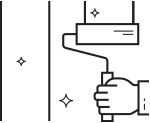 Properties that look great create more value for employees and customers.
EverLine Coatings Removes the Stress From Pavement Maintenance
EverLine Makes It Simple To Keep Your Property Performing
Before
After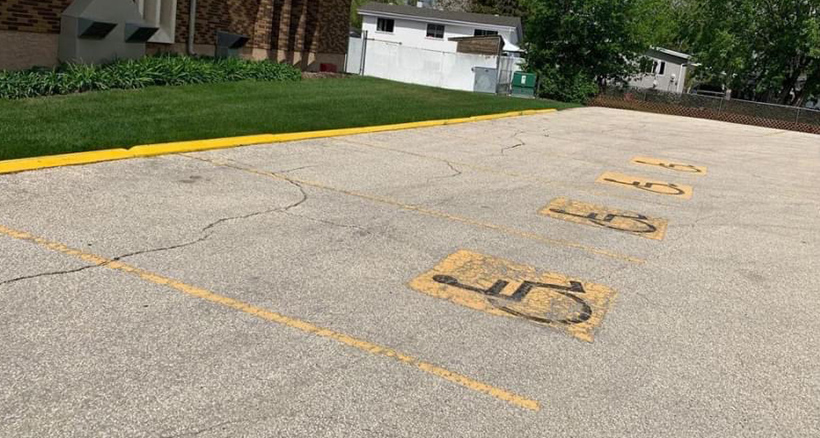 EverLine Coatings can help transform your property's flooring and paved surfaces! Request a free quote and get a your customized digital proposal. All of our proposals come with a personal video walking you through all the details of your scope of work. This means you will know what to expect before your project begins!
More About Your Fort Collins EverLine Coatings
EverLine Coatings and Services prioritizes their clients and their work. They know importance of connection and communication. EverLine offers a tangible and visual appeal that is extremely satisfying in their finished products. Logan and his EverLine Fort Collins team are dedicated to providing value to the businesses in their local community. Logan is determined to build a great culture for his employees through his leadership, networking and providing great services for their clientele.
While attending college in Bozeman, Montana, Logan worked summer jobs in landscaping and construction for four years. After graduating from Montana State University (MSU) in 2020 with a degree in Finance and Accounting, Logan worked as a tax preparer in his hometown of Rapid City, South Dakota. He completed a full season as a tax preparer, and then transitioned in to the insurance industries. He worked at a local agency as a marketing and account manager in property and casualty insurance.
Logan was born and raised in Rapid City, South Dakota. He spent most of his time outdoors enjoying the Black Hills by mountain biking, fly fishing, skiing, golfing and even racing motocross. The desire to own and operate his own business started young. It was that desire that put him on the path to study finances and accounting at MSU. After graduating from MSU, Logan spent 2 years working at a corporate business in his hometown in South Dakota. In late 2022, Logan decided to move to For Collins, Colorado. Logan loves his new home especially because it allows him to enjoy outdoor recreational activities. There are more business opportunities because Fort Collins has a larger market. When Logan isn't busy working, he enjoys spending time with friends on the golf course, at a local brewery, camping, at the lake or doing CrossFit.
Fort Collins has no shortage of things to do outside of work. Whether its outdoor recreation, Colorado State University sporting events, downtown eateries, local breweries or even pro sporting events in Denver, there is always something going on. Logan appreciates how the people in the Fort Collins community work hard and love to play hard, too. His love for the outdoors and the various recreational activities sets the tone for an effortless commonality within the community.
Logan Ossenfort – Owner/Operator
Call or fill out the form to get a detailed scope of work, including a personalized video explaining exactly what work will be completed.

We'll make sure your project is coordinated properly with no hassle, so you can focus on other tasks.

We'll complete the work. After your project is done, you'll receive a detailed report with before and after photos.
"Very Good Customer Service"
"I recently commissioned the painting of a pedestrian walkway along one of the private streets within our bare land condominium community. The crew contacted me prior to doing the work with some questions, and they shared photos with suggested options. We agreed upon some changes to the original plan. It was a very good customer experience and the final product is great! I will definitely contact EverLine for future line painting work in the community."

Ivan R.
EverLine Was Prompt & Professional
"EverLine was excellent to work with. I had new lines and 4 new handicap spaces painted into the 4 visitor parking lots at our condo. The outside parking lots and walkways look new, and our residents are very happy. We had them clean our very large underground parking lot. This large coordination was an actual feat. EverLine was prompt, professional and did an amazing clean up! I would highly recommend this company to anyone."

Tudor Manager
Fort Collins EverLine Office
Serving the Greater Fort Collins area, including:
Fort Collins
Eaton
Windsor
Greeley
Evans
Loveland
Berthoud
Mead
Longmont
Niwot
Firestone