EverLine's Power Washing Services
Denver is a city with something to offer for every type of person, whether you're into theater, museums, delicious food, or natural beauty. However, the Mile High City can also be a competitive place to own a business, as there are so many small businesses vying for the attention of residents and tourists alike. A dirty, dusty parking lot can really form a negative first impression of your business, and make it look like you don't care about your business. With regular power washing by EverLine, you can ensure that your parking lot looks clean and tidy all year round.
Impress Your Customers With Power Washing By EverLine
It's normal for your commercial parking lot to get dirty over time, whether it's dusty after a hot summer or is covered in fall leaves and dirt. Our power washing services can deal with salt, dirt, dust, paint flakes, and a range of other unattractive contaminants, as well as getting rid of graffiti. This is sure to help you make a great impression on customers, and will help remove any slip or trip hazards from your property.
Our power washing service involves using a high-pressure spray of hot water to remove contaminants and get your parking lot sparkling again. It's suitable for surfaces including wood, brick, metal, concrete, and asphalt, so it's ideal for your space.
Why Choose EverLine For Power Washing?
We know that your parking lot is one of your biggest assets, so it's important that it stays clean and in great condition. For that reason, we only use professional crews who have been trained in the best techniques, to ensure there's no damage to your pavement. We also use the best power washing equipment, and have the knowledge to choose the best nozzles and pressure settings to remove dust and dirt easily.
We'll carry out our work as quickly and efficiently as possible to minimize disruption for your business, and we prioritize communication so you're kept in the loop throughout the process. At EverLine, we understand you're juggling a lot of tasks as a Denver business owner, so we make sure that when you work with us, a weight is taken off your mind, freeing you up for other tasks.
Our Pavement Maintenance Work
Before
After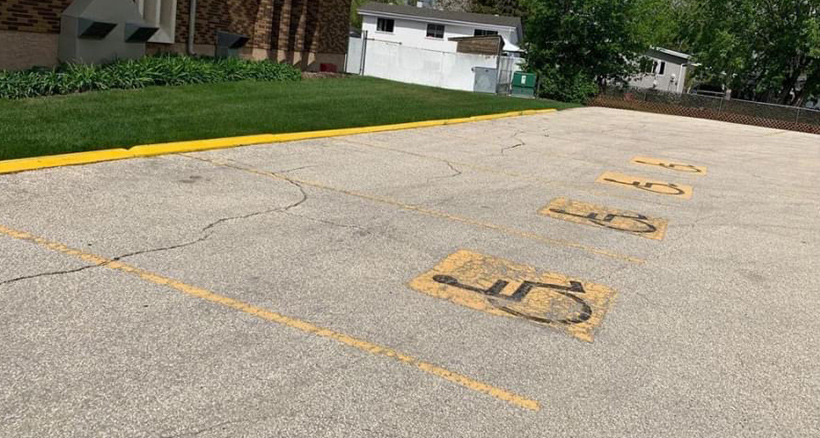 If you're looking for a long-term solution for parking lot maintenance, our Preventative Pavement Maintenance Program might be right for you. With this program, we'll regularly perform pavement maintenance without you having to think about it or schedule it. It's designed to double the life of your pavement, saving you money on pavement replacement and repairs, and includes not only power washing but also other services such as line painting and crack repair. If you're interested in the program, or just in power washing, get in touch with EverLine Denver to discuss your options and get a quote.
Fill out the form below and one of our Denver locations will reach out to you for your free quote.
Boulder / North Denver
Phone: (303) 351-2135
Contacts:
Owner – Stephen Collins
General Manager – Jacob Naylor
Serving the Greater Denver area, including:
Denver
Castle Rock
Parker
Littleton
Englewood
Greenwood Village
Golden
Lafayette
Broomfield
Thornton
Brighton
Hudson
Commerce City
Gunbarrel