EverLine's Epoxy Floor Coating
The Mile High City is a wonderful place to be a business owner. Over 700,000 residents serve as potential customers and employees and are always looking for the best things to see, do, and buy. That means you need to make a great first impression for them, and your flooring is a big part of that. If you're looking for a floor coating that's safe and looks great, our epoxy coatings are for you.
The Right Floor Coating for You
EverLine Coatings understands that your flooring is important, and we'll help you choose the right floor coatings for your unique business needs. You might choose a slip-resistant coating for high-traffic areas like entrances and stairs, or one with vibrant, custom-selected color flakes to enhance your branding.
Customized Epoxy
Floor Designs
Get beautiful floors that feature custom-selected color flakes to really make your branding stand out.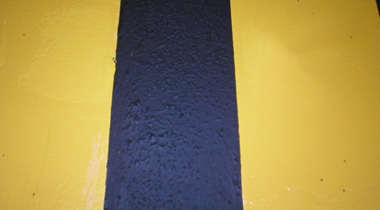 Enhance the Functionality of Your Warehouse Floors with Interior Line Painting
Enjoy clearly designated areas that staff and visitors can easily navigate with bright, appealing interior floor markings protected by epoxy.
Convenient and customizable, EverLine's epoxy floor coatings can be applied over the top of floor markings.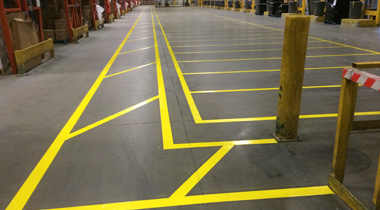 Before
After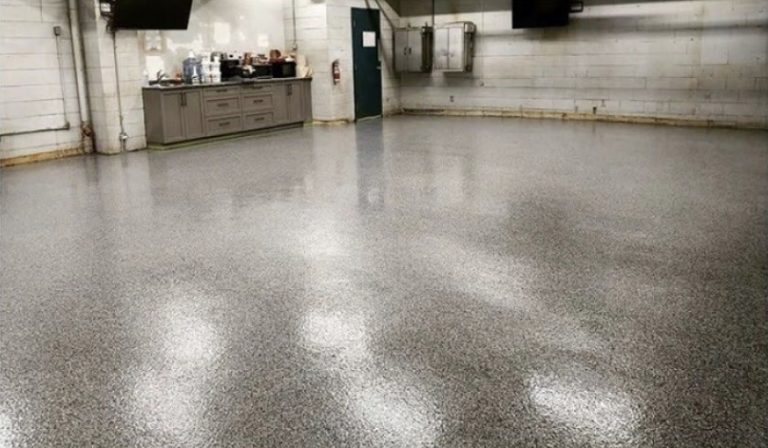 Why Choose An Epoxy Floor Coating
Your interior floor can easily become worn and slippery over time, and its bright colors can fade and become dull. This makes your interior look grimy and like you don't care about the impression your business makes. You may also be exposed to legal costs if a customer or employee slips and gets injured on your property.
Our slip-resistant epoxy flooring is a great way to get flooring that lasts a long time and keeps people safe. Suitable for a wide range of business types including healthcare clinics, retail stores, warehouses, and manufacturing plants, this flooring is easy to clean and care for, reducing maintenance time and costs. It also safeguards concrete surfaces from stains and moisture, keeping them in good condition for longer.
Work With EverLine For Flooring That Lasts
Here at EverLine we use our deep technical knowledge to build out detailed specifications for every project, and use the best techniques to apply your new floor coating. After the work is finished, we'll make sure you're happy with the results, and provide you with a full evaluation complete with before and after photos, so you can easily see the extent of the transformation.
As a busy Denver business owner, we know that there's a lot on your plate at any given time. For that reason, we're committed to great communication, efficient work, and taking a weight off your mind, freeing you up for more important tasks. If you're interested in making an investment in your Denver commercial space, contact EverLine to discuss your flooring options.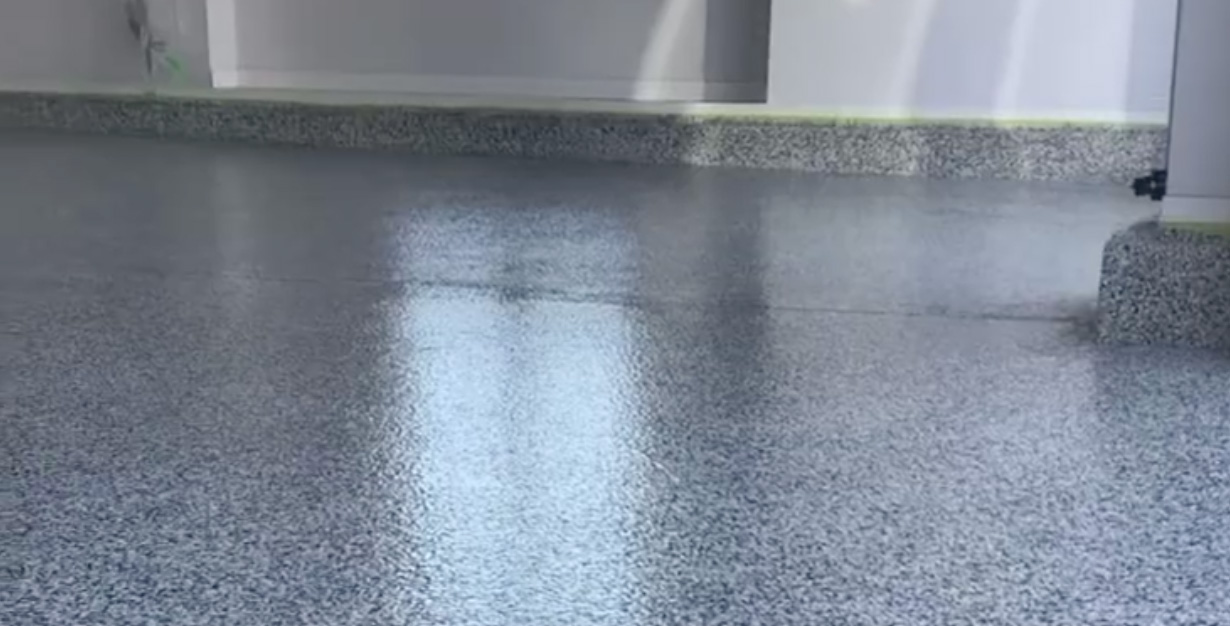 Fill out the form below and one of our Denver locations will reach out to you for your free quote.
Boulder / North Denver
Phone: (303) 351-2135
Contacts:
Owner – Stephen Collins
General Manager – Jacob Naylor
Serving the Greater Denver area, including:
Denver
Castle Rock
Parker
Littleton
Englewood
Greenwood Village
Golden
Lafayette
Broomfield
Thornton
Brighton
Hudson
Commerce City
Gunbarrel