EverLine's Parking Lot Line Striping Services
Managing a property or a facility in the bustling city of Denver means lots of traffic in and out of your parking lot. However, it's not uncommon to see parking lots with faded lines that make it difficult for customers to park. This can be a real issue for a property or facility manager.
That's why at EverLine Coatings, we've made it our mission to offer the most professional, organized, efficient, and courteous parking lot line striping in Denver.
Comprehensive Parking Lot Line Striping
An unkept parking lot is difficult for customers and staff to navigate, and unmarked parking spaces and faded traffic markings can lead to unsafe conditions and become a liability. Therefore, keeping traffic markings bright and clear is in your best interest; the right line paint can make this much more manageable.
At EverLine Coatings, we provide property and facility managers with these needed line striping services:
New Parking Lot Line Striping
Parking lot line striping for new parking lots is crucial for directing traffic, designating parking spaces, and keeping the flow of your parking lot simple and safe to navigate.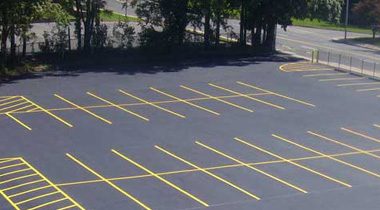 Re-Striping for Existing Lots
Parking lots need to be re-striped every 18-24 months so parking space lines and navigational markings are clearly seen.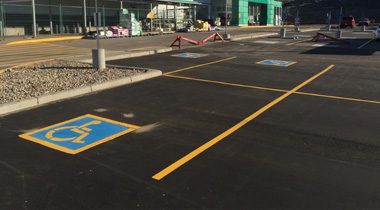 If you need specialty markings such as bike lanes, navigational arrows, or crosswalks, we've got it covered!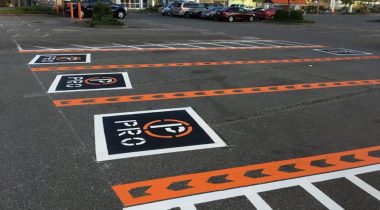 Why Choose EverLine Coatings?
As important as it is for contractors to know their stuff, we've been shocked to find that many of them need a deeper understanding of the technical specifications of traffic paints and coatings.
As leaders in the line striping industry, we have specs already built out for projects. As a result, our clients are confident in our expertise and trust that we will deliver the results they are looking for. In addition, after each project, we perform a complete evaluation to ensure that you got what you paid for. Our full report even includes before and after photos.
TBL Durables - A Long-Lasting Traffic Paint
TBL Durables is the leader in the traffic paint industry, and we proudly carry their exclusive license for private applications in North America. Our clients get a better ROI from their property because our exclusive TBL Durables product is 3-4 times more durable than regular traffic paint. We're proud to say that our clients have reported a 20-30% savings over three years.
As if a better ROI wasn't enough, TBL Durables is also more environmentally friendly than other leading products and is LEED compliant.

Before
After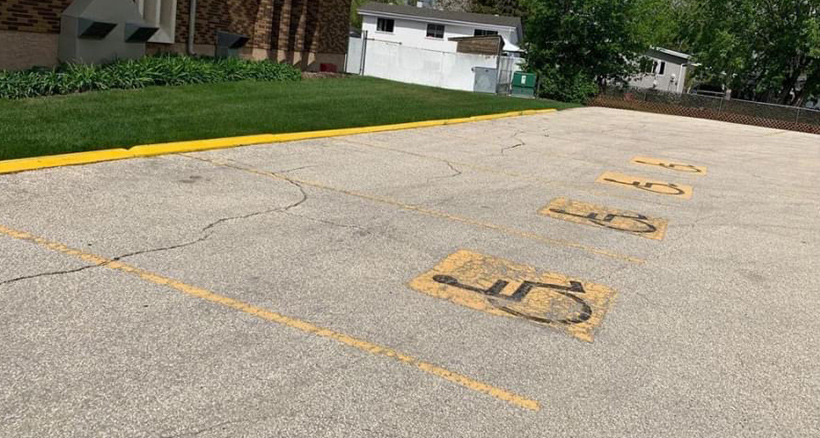 Denver's Top Line Striping Company
In the Mile High City, we enjoy a thriving cultural scene, with eye-catching art, and plenty of fun things to do for the whole family! Keep your business thriving as well with high quality line striping from EverLine Coatings.
If you are a property or facility manager in Denver, CO, we want to be your go-to line striping contractor. Give us a call to request a quote!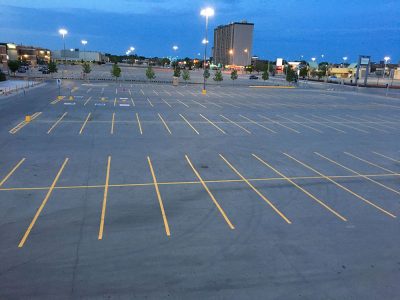 Fill out the form below and one of our Denver locations will reach out to you for your free quote.
Boulder / North Denver
Phone: (303) 351-2135
Contacts:
Owner – Stephen Collins
General Manager – Jacob Naylor
Serving the Greater Denver area, including: