EverLine's Asphalt Sealcoating Services
The problem property managers face in their parking lots and driveways, particularly in the cold, wet weather that the Denver area sees, is asphalt that wears down quickly, cracks, and is damaged by salt and sand. No one wants to have an unattractive parking lot. Our solution at EverLine Coatings is simple: protect your asphalt parking lot with our sealcoating service and create an attractive area that's safe to navigate and is primed for maximum durability!
Asphalt Sealcoating - Done Right!
The benefits of using EverLine Coatings' sealcoating process include better traction, improved vehicle ride quality, slowed pavement deterioration, and a refined and like-new appearance of your asphalt.
The process of asphalt sealcoating is pretty straightforward, but it has to be done right. Essentially, we will lengthen the life of your pavement through weatherproof (important in Denver!) sealcoating that sprays on easily and provides a crisp, renewed surface that won't let anything get through the cracks – literally!
Our sealcoating process works every time because we never thin our products, and our EverLine team has a deep understanding of the technical specifications of coatings. We will help your property maximize your ROI.
Our Asphalt Maintenance Work
Before
After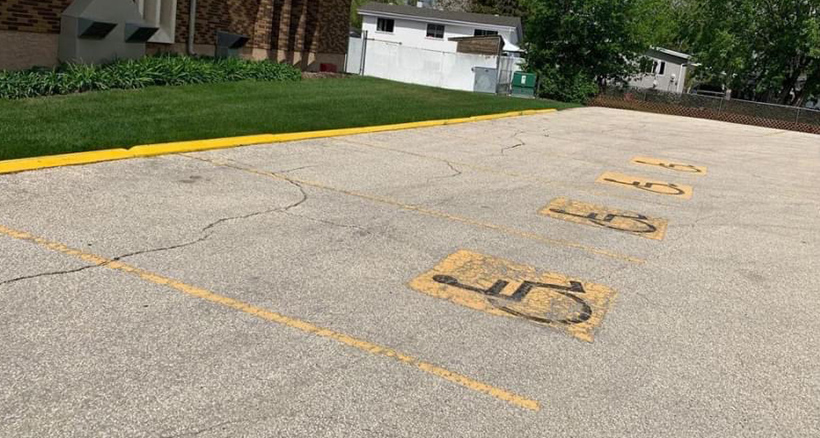 Choose EverLine's Asphalt Sealcoating for Your Denver Parking Lot
As an internationally-famous city, people come to Denver for all kinds of reasons, from skiing in the crisp winter air, to relocating for work in a bustling urban metropolis, and so many things in between.
At EverLine Coatings and Services, we know Denver and we want to make it look as attractive as we can – from the ground up! That is why we take great pride in our steadfast dedication to service, professionalism, and efficacy. Contact us today for an asphalt sealcoating quote, and be on your way to beautiful pavement and added value to your property!
Fill out the form below and one of our Denver locations will reach out to you for your free quote.
Boulder / North Denver
Phone: (303) 351-2135
Contacts:
Owner – Stephen Collins
General Manager – Jacob Naylor
Serving the Greater Denver area, including: