Our clients save 20-30% over 3 years with our exclusive TBL traffic paint product.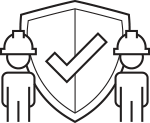 From clear markings to slip-resistant coatings, we help you keep people safe.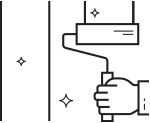 Properties that look great create more value for employees and customers.
EverLine Coatings Removes the Stress From Pavement Maintenance
Precision line striping craftsmanship using long-lasting products.
EverLine Makes It Simple To Keep Your Property Performing
Before
After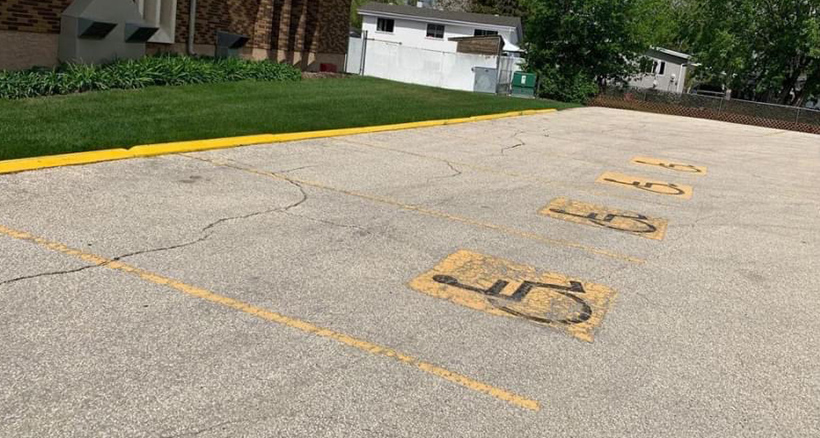 EverLine Coatings can help transform your paved surfaces! Request a free quote and get a your customized digital proposal. All of our proposals come with a personal video walking you through all the details of your scope of work. This means you will know what to expect before your project begins!
More About Your Riverside EverLine Coatings
EverLine Coatings and Services takes pride in providing top-notch line striping and pavement maintenance services to their clients. They understand that their reputation is built on delivering industry-leading service, communication, credibility, and quality. EverLine Riverside is dedicated to working with each individual client to find the best solution for their needs, over-delivering on promises, and completing projects within record time.
EverLine Coatings and Services values transparency and honesty in their solution process. They are not afraid to say, "I need to do more research" instead of promising a solution that has not been proven. We are committed to finding the ideal medium for durability, budget, and timelines and excels at their bread-and-butter services. EverLine Riverside will also strive to maintain their reputation as experts in their field and not become a "mile wide and an inch deep" in the services they offer.
Bejan, one of the franchisee business owners, comes with years of experience in business ownership in California and Arizona. They are proud to be part of the EverLine family and share the company's vision of disrupting the old way of park lot maintenance and stripping. Outside of work, the Bejan enjoys spending time with his beautiful family and community. Bejan and his family are actively invovled in their communities and love to travel, bringing a diverse range of experiences and knowledge to their work and personal life. Bejan believes that the Inland Empire is the best place to live in Southern California and is thrilled to be a part of a company that is making a positive impact on the industry.
Richard Berger, has a diverse background in business, having sold industrial supplies for 20 years before branching out into other ventures. In 2005, Richard started Advance Water Solutions, and later expanded into fast food restaurants and hair salons. In 2017, the Berger's partnered with Bejan Hendifar to start Shear Ventures Inc., which flourished to five salons. In 2020, they started Restaurant Ventures LLC and purchased a fast food restaurant. Three years later, they started Pavement and Striping Solutions LLC. Richard and his lovely wife have lived in Riverside County for most of their life and has a family with three children and five grandchildren. They enjoy glamping and value the friendships they have made over the years.
Call or fill out the form to get a detailed scope of work, including a personalized video explaining exactly what work will be completed.

We'll make sure your project is coordinated properly with no hassle, so you can focus on other tasks.

We'll complete the work. After your project is done, you'll receive a detailed report with before and after photos.
"Very Good Customer Service"
"I recently commissioned the painting of a pedestrian walkway along one of the private streets within our bare land condominium community. The crew contacted me prior to doing the work with some questions, and they shared photos with suggested options. We agreed upon some changes to the original plan. It was a very good customer experience and the final product is great! I will definitely contact EverLine for future line painting work in the community."

Ivan R.
EverLine Was Prompt & Professional
"EverLine was excellent to work with. I had new lines and 4 new handicap spaces painted into the 4 visitor parking lots at our condo. The outside parking lots and walkways look new, and our residents are very happy. We had them clean our very large underground parking lot. This large coordination was an actual feat. EverLine was prompt, professional and did an amazing clean up! I would highly recommend this company to anyone."

Tudor Manager
Riverside EverLine Office
Serving the Greater Riverside area, including:
Ontario
Chino
Eastvale
Riverside
Norco
Corona
Temescal Valley
Temecula
Murrieta
Perris
Menifee
San Jacinto
Beaumont
Banning
Palm Springs
Indio