Our clients save 20-30% over 3 years with our exclusive TBL traffic paint product.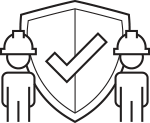 From clear markings to slip-resistant coatings, we help you keep people safe.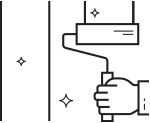 Properties that look great create more value for employees and customers.
EverLine Coatings Removes the Stress From Pavement Maintenance
EverLine Makes It Simple To Keep Your Property Performing
Before
After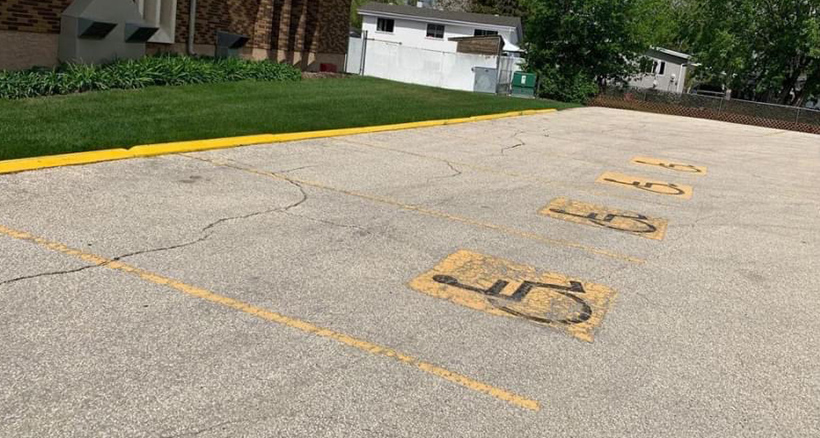 EverLine Coatings can help transform your paved surfaces! Request a free quote and get a your customized digital proposal. All of our proposals come with a personal video walking you through all the details of your scope of work. This means you will know what to expect before your project begins!
More About Your West Phoenix & West Valley EverLine Coatings
General Manager - Blake Linthicum
Blake loves how EverLine focuses on work. He believes that work not done well is not worth doing. That philosophy keeps everyone in the process happy and creates great relationships!
Blake spent 10 years in the military as a Tactical Air Control Party (TACP) Joint Terminal Attack Controller (JTAC). He directly supported conventional and special operations teams in multiple conflicts around the world. Blake left the military with an MBA and PMP Certification joining Amazon in the Warehouse Operations Management space for four years. He has since been a Department of Defense Project Manager. Blake's career focus is to get back to the roots of leading small, tight-knit teams, and helping the broader community and giving to the Salvation Army.
Originally from the East coast, Blake has lived all over the U.S. and some places abroad. Now living in Phoenix for five years, Blake would not trade it for anywhere else. The weather is perfect for anything outdoors!
General Manager – Blake Linthicum​
Business Development Manager - Larry Peters
Larry is an accomplished business developer with a background in accounting and management. Larry is a seasoned business manager with a proven track record of more than 25 years of experience in business opportunities and commercial real estate sales.
Larry has a history of achieving exceptional results for our clients. He is relationship-oriented, and representing his client's interests is his highest priority. He is passionate about helping property owners and managers achieve their business goals.
Business Development Manager – Larry Peters
Call or fill out the form to get a detailed scope of work, including a personalized video explaining exactly what work will be completed.

We'll make sure your project is coordinated properly with no hassle, so you can focus on other tasks.

We'll complete the work. After your project is done, you'll receive a detailed report with before and after photos.
"Very Good Customer Service"
"I recently commissioned the painting of a pedestrian walkway along one of the private streets within our bare land condominium community. The crew contacted me prior to doing the work with some questions, and they shared photos with suggested options. We agreed upon some changes to the original plan. It was a very good customer experience and the final product is great! I will definitely contact EverLine for future line painting work in the community."

Ivan R.
EverLine Was Prompt & Professional
"EverLine was excellent to work with. I had new lines and 4 new handicap spaces painted into the 4 visitor parking lots at our condo. The outside parking lots and walkways look new, and our residents are very happy. We had them clean our very large underground parking lot. This large coordination was an actual feat. EverLine was prompt, professional and did an amazing clean up! I would highly recommend this company to anyone."

Tudor Manager
West Phoenix & West Valley EverLine Office
Phone: (602) 935-6225
Contacts:
General Manager – Blake Linthicum
Business Development Manager – Larry Peters
Serving the Greater West Phoenix & West Valley area, including:
Phoenix
Glendale
Avondale
Peoria
Surprise
Morristown
Deer Valley
North Mountain