Property managers in Phoenix, AZ need to stay on top of pavement maintenance. Potholes and severe cracks can form when water seeps into the asphalt, and they're likely to get worse if they are not repaired quickly. However, it can be difficult to keep up with parking lot repairs when you are a busy property manager with many other responsibilities.
EverLine Coatings and Services offers asphalt sealcoating in Phoenix to stop pavement deterioration in its tracks. The top of the asphalt is coated during our sealcoating process to increase its resistance to deterioration.
Asphalt Sealcoating in Phoenix
The goal of our sealcoating service is to add a visually appealing, smooth, and protective layer on top of the already existing pavement. By protecting the asphalt from cracking and eroding, this layer can increase the lifespan of the pavement. Additionally, it offers defense against the effects of salts, moisture, and chemicals.
EverLine Coatings repairs any pavement cracks that are already present before we begin the asphalt sealcoating process. We use two layers of sealant and never dilute the product so you get the full benefit of its protective effects. The end result is a surface that is comfortable to drive or walk on as it is flawlessly smooth. The pavement should last much longer after sealcoating because it is shielded from the gradual deterioration that usually occurs when pavement is exposed to moisture, cold, and sun.
At EverLine Coatings, we aim to make the sealcoating procedure as simple and stress-free as possible. To avoid any headaches for you, we make sure every project we take on is well coordinated. Our team has developed project specifications and has in-depth technical understanding of traffic paints and coatings.
Get in touch today to find out about our Preventative Pavement Maintenance Program. This program could double the lifespan of your pavement, allowing you to save money over time.
Our Asphalt Maintenance Work
Before
After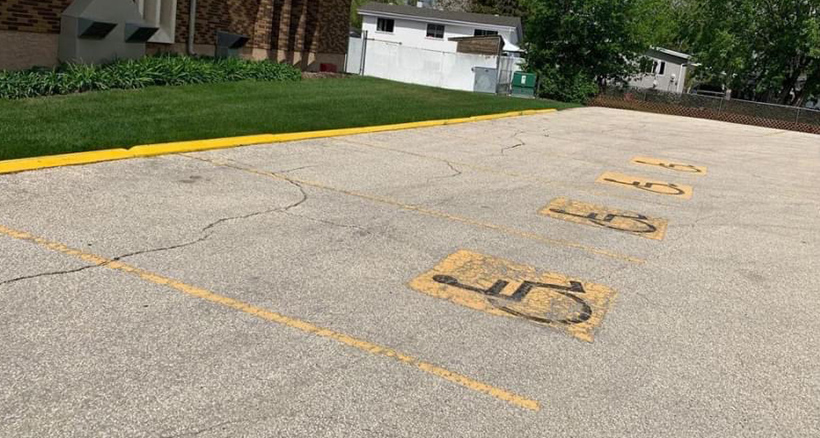 Asphalt Sealcoating by EverLine Coatings in Phoenix
There's always something exciting happening in Phoenix. From the Arizona Renaissance Festival to the annual Art Detour event, many special occasions draw tourists into the city. By keeping your parking lot in good shape with EverLine's asphalt sealcoating service, you can meet the needs of both residents and visitors. Contact us right away for a free estimate!
Fill out the form below and one of our Phoenix locations will reach out to you for your free quote.
East Phoenix & Scottsdale
Phone: (480) 269-6262
Contacts:
General Manager – Caleb Howard
West Phoenix & West Valley (Green)
Phone: (785) 706-1021
Contacts:
General Manager – Blake Linthicum
Sales Manager – Lauri Wolfe
Gilbert, Chandler & SE Phoenix (Blue)
Phone: (480) 269-1094
Contacts:
Owner – Elie Zohoun
Serving the Greater Phoenix area, including:
Apache Junction
Avondale
Buckeye
Casa Grande
Chandler
Deer Valley
Eloy
Florence
Fountain Hills
Gilbert
Glendale
Maricopa
Mesa
Morristown
North Mountain
Paradise Valley
Peoria
Phoenix
Queen Creek
San Tan Valley
Scottsdale
Sun Lakes
Surprise
Tempe