EverLine Coatings' Parking Lot Line Striping
For Phoenix, AZ, businesses, having a well-marked parking lot is essential. Without clear parking lines, drivers may struggle to find a safe place to park their vehicles. This could lead to poorly parked vehicles blocking two or more spots, resulting in a reduced capacity for the lot. Worse yet, unclear lines could lead to accidents, for which the property owner may be held liable. Therefore, for property managers, it's crucial to ensure that the lines in your parking lot are clearly marked and easily visible.
At EverLine Coatings, we provide reliable and expert line striping services in Phoenix. Our team is highly experienced and knowledgeable about traffic paint specifications and their usage.
EverLine Parking Lot Line Striping in Phoenix
Our parking lot line striping services include the following:
Restriping Old Parking Lots
If you've just built a new parking lot, EverLine Coatings can provide you with line markings to clearly define parking spots, curbs, sidewalks and loading zones. Let us help you turn your empty lot into a functional parking lot, one that meets the specific needs of your business.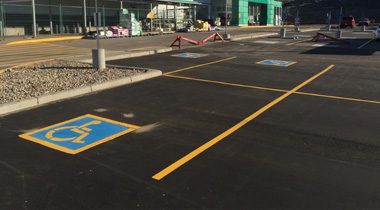 Existing Parking Lot Restriping
If the lines and other markings in your parking lot are getting worn down and harder to see, we can restripe them to make them clearer and more understandable to drivers. We provide a report with before and after photos to demonstrate how our service has improved the clarity of your parking lot's line markings.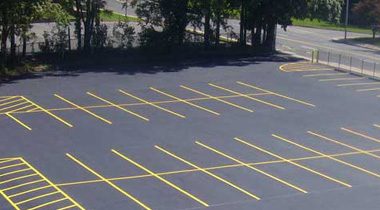 To make parking in your lot more efficient, we can customize your line markings to include crosswalks, warnings, bike lanes, and other safety markings. We can even personalize your parking lot by adding your company's logo to the design.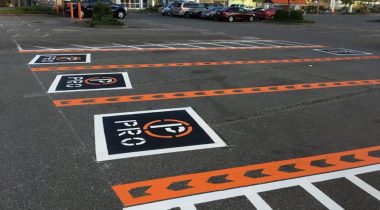 Why Choose EverLine Coatings for Your Parking Lot Line Striping?
Our team stands out from other contractors thanks to our extensive knowledge of traffic paints and their specifications. We have the only license in North America for the private use of traffic paint made by TBL Durables, a brand that creates high-quality, long-lasting supplies for line painting. In fact, using TBL Durables' paints could save you up to 20–30% on maintenance costs over three years, according to feedback from our clients. Our regular traffic paint from Sherwin Williams is also high quality.


Before
After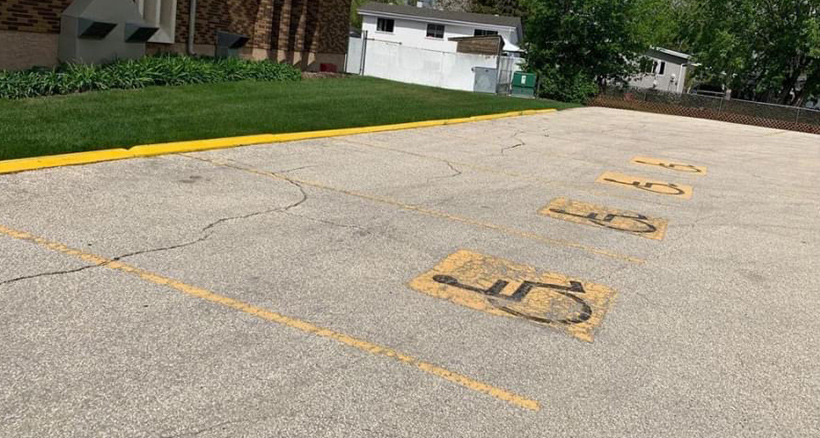 Parking Lot Line Marking in Phoenix, AZ
From the Desert Botanical Garden to the Heard Museum, Phoenix is home to many fantastic businesses and public spaces. To keep your business looking its best and reflective of our attractive city as a whole, you need to maintain a well-marked parking lot. EverLine Coatings provides top-quality line striping services that are convenient for property managers and produce excellent results. Contact us today to get a free quote for your parking lot line striping needs.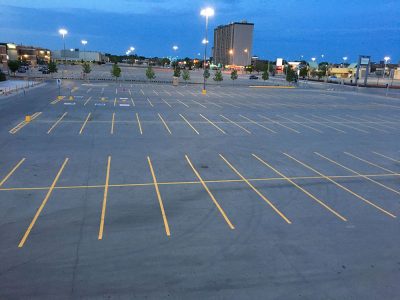 Fill out the form below and one of our Phoenix locations will reach out to you for your free quote.
East Phoenix & Scottsdale
Phone: (480) 269-6262
Contacts:
General Manager – Caleb Howard
West Phoenix & West Valley (Green)
Phone: (785) 706-1021
Contacts:
General Manager – Blake Linthicum
Sales Manager – Lauri Wolfe
Gilbert, Chandler & SE Phoenix (Blue)
Phone: (480) 269-1094
Contacts:
Owner – Elie Zohoun
Serving the Greater Phoenix area, including:
Apache Junction
Avondale
Buckeye
Casa Grande
Chandler
Deer Valley
Eloy
Florence
Fountain Hills
Gilbert
Glendale
Maricopa
Mesa
Morristown
North Mountain
Paradise Valley
Peoria
Phoenix
Queen Creek
San Tan Valley
Scottsdale
Sun Lakes
Surprise
Tempe