EverLine NW Arkansas's Epoxy Floor Coating Services
The residents of Northwest Arkansas have high standards and are proud of their incredible area, and it's easy to see why. From the shopping and dining scene in downtown Fayetteville to Bella Vista's hiking trails, this stunning, scenic region has something to offer for everyone. It's also a rewarding place to own a business, with a great local business community.
If you want to make sure that your commercial facility lives up to locals' expectations, EverLine Coatings' attractive epoxy flooring is perfect for you!
Upgrade Your Commercial Space With Epoxy Flooring
Here's why our epoxy flooring is perfect for a wide range of commercial spaces, including retail stores, warehouses, processing plants, healthcare and beauty clinics, and warehouses:
Our versatile flooring is non-slip, which helps to protect you from awkward accidents on your property that might lead to legal problems or damage to your business reputation.
Perfect for high-traffic spaces like entryways, walkways, and stairs, this coating improves grip and helps in all weather conditions.
It's easy to care for and can be easily wiped clean, saving time and effort for your maintenance staff.
Finally, our epoxy flooring looks great and protects your concrete flooring from unsightly spills and stains.
Do you want to make your commercial flooring looks unique? Consider a floor coating with custom color flakes to create a lustrous designer look. You can even choose flakes that match your business branding to bring the whole look together!
Enhance the Functionality of Your Warehouse Floors with Interior Line Painting
Enjoy clearly designated areas that staff and visitors can easily navigate with bright, appealing interior floor markings protected by epoxy.
Convenient and customizable, EverLine's epoxy floor coatings can be applied over the top of floor markings.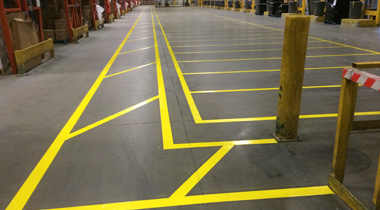 Before
After
Why Choose EverLine For Epoxy Floor Coating?
At EverLine, we have a deep technical understanding of different products and techniques, and we're committed to planning your project in the best way possible to guarantee the best results. We build out detailed specifications for every project we undertake and make sure our small, experienced crews have had all the training they need to get ready for your project.
Being a Northwest Arkansas business owner can be a little hectic, so we coordinate every aspect of your project, ensuring that you're kept in the loop throughout and never have to worry or chase us up for information. All work is carried out to the highest possible standards to ensure you're thrilled with your results. We finish every project with a full evaluation, complete with before and after photos, to make sure you're happy with every detail and that you got what you paid for.
Make The Right Impression With Your Commercial Flooring
Whether you're located in lively, vibrant Fayetteville, bustling Rogers, or charming Bella Vista, we can help you make the right impression with your commercial flooring. If you're interested in ticking interior flooring off your endless to-do list, freeing up more time to focus on your business and enjoy this fantastic region, get in touch today with our EverLine Coatings team to discuss your unique needs.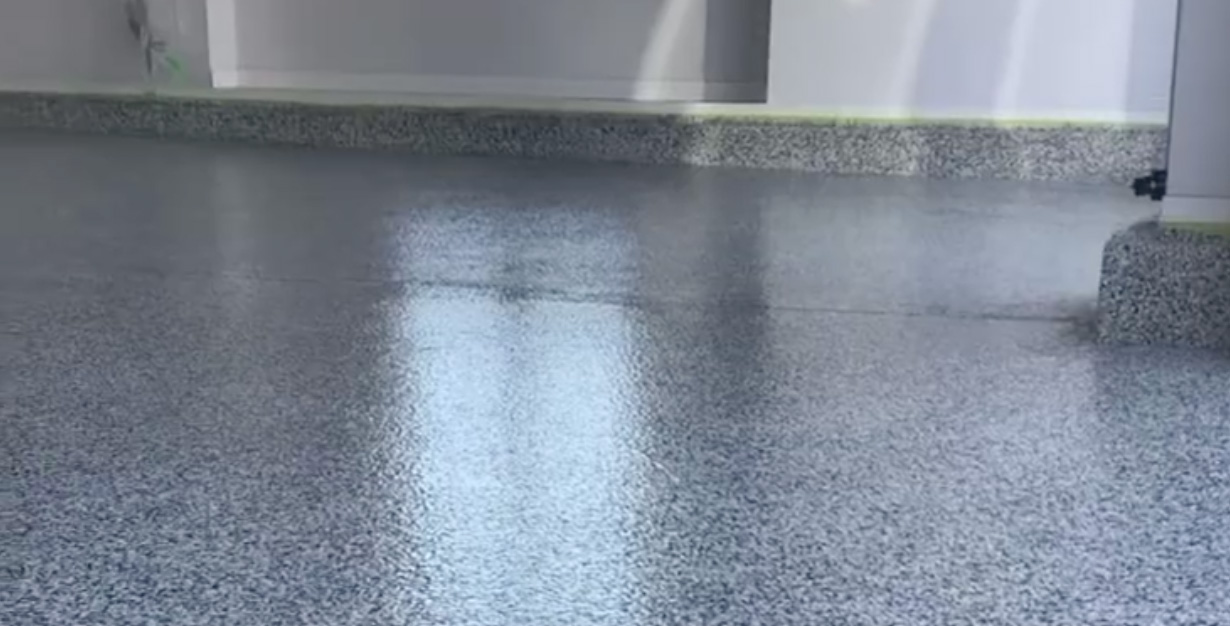 Northwest Arkansas EverLine Office
Serving the Greater Northwest Arkansas area, including:
Russellville
Harrison
Bentonville
Fayetteville
Rogers
Springdale
Fort Smith
Van Buren
Siloam Springs
Eureka Springs
Lowell
Alma
Farmington
Centerton
Prairie Grove
Bella Vista
Pea Ridge
Ozark
Gravette
Gentry
Barling
Cave Springs