Our clients save 20-30% over 3 years with our exclusive TBL traffic paint product.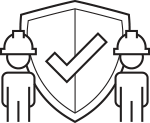 From clear markings to slip-resistant coatings, we help you keep people safe.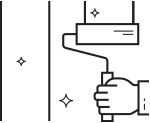 Properties that look great create more value for employees and customers.
EverLine Coatings Removes the Stress From Pavement Maintenance
EverLine Makes It Simple To Keep Your Property Performing
Before
After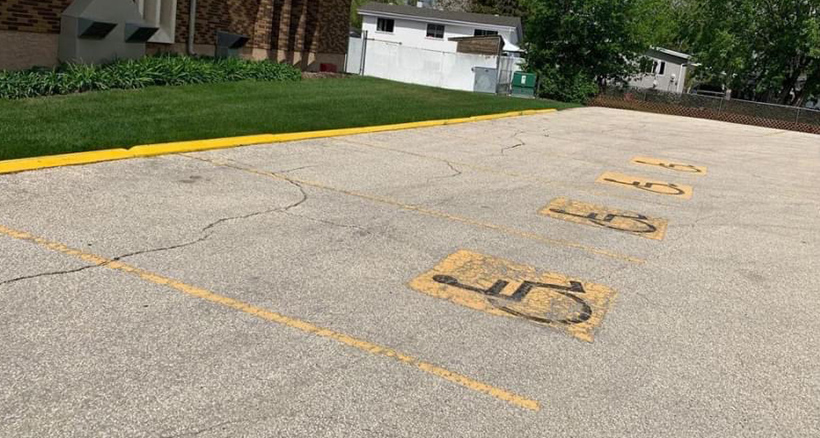 EverLine Coatings can help transform your paved surfaces! Request a free quote and get a your customized digital proposal. All of our proposals come with a personal video walking you through all the details of your scope of work. This means you will know what to expect before your project begins!
More About Your Northwest Arkansas EverLine Coatings
Amy & Jerry Reith - Owners
Amy and Jerry are the dynamic duo behind EverLine in Northwest Arkansas & Little Rock, a service-focused business that is changing the pavement maintenance industry. They are dedicated to providing a one-stop service that caters to all customer pavement surface needs, and they prioritize customer satisfaction at every stage of the process. Amy and Jerry aim to build long-lasting relationships with their customers by ensuring that every interaction is positive and leaves customers feeling heard and appreciated.
Jerry's background in construction and his experience in the food industry equipped him with the skills and knowledge necessary to spearhead a business like EverLine. He played football at the University of Arkansas where he earned Academic All-American honors and was the inaugural winner of the Brandon Burlsworth Award. Meanwhile, Amy's background in dental hygiene has given her a unique perspective on customer care and satisfaction. She has been practicing in private general dentistry for over 20 years and is passionate about educating her patients about oral health. Together, they make a formidable team that is committed to delivering exceptional service to their customers.
As lifelong Arkansas residents, Amy and Jerry have a deep love and appreciation for their state. They enjoy spending time with their four children, attending sporting events and art shows, and exploring the natural beauty of the region. They are excited to launch EverLine in Northwest Arkansas & Little Rock and are confident that their commitment to customer service will set them apart in the industry.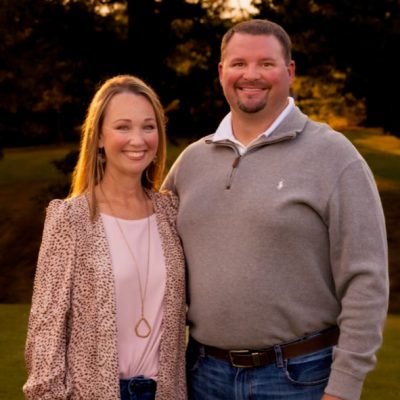 Amy & Jerry Reith – Owners
Matthew Futrell - General Manager
Meet Matt, a passionate leader who loves to develop hardworking teams that deliver excellent services exceeding customer expectations. He finds great joy in forming relationships and helping others through the protection and preservation of their property, which is why he is thrilled to be a part of EverLine Coatings and Services. Matt's dedication to delivering the best possible services is evident in everything he does.
Matt's management career began in corporate fitness, where he successfully managed big box gyms. He later transitioned to managing sales teams in the automotive industry before moving on to managing the construction of a new housing addition in Northwest Arkansas. His diverse experience has prepared him well for his role at EverLine, where he leads his team with passion and commitment to customer satisfaction.
Although Matt is dedicated to his work, his family is the center of his life. He met his wife while attending the University of Central Arkansas, and they now have two children with another on the way. They enjoy attending church, watching sporting events, and participating in outdoor activities. Matt loves all that Arkansas has to offer and is proud to call it home.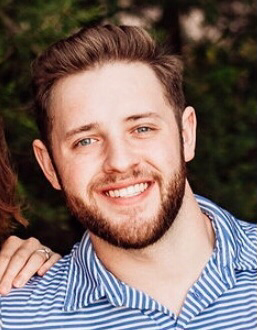 Matthew Futrell – General Manager
Call or fill out the form to get a detailed scope of work, including a personalized video explaining exactly what work will be completed.

We'll make sure your project is coordinated properly with no hassle, so you can focus on other tasks.

We'll complete the work. After your project is done, you'll receive a detailed report with before and after photos.
"Very Good Customer Service"
"I recently commissioned the painting of a pedestrian walkway along one of the private streets within our bare land condominium community. The crew contacted me prior to doing the work with some questions, and they shared photos with suggested options. We agreed upon some changes to the original plan. It was a very good customer experience and the final product is great! I will definitely contact EverLine for future line painting work in the community."

Ivan R.
EverLine Was Prompt & Professional
"EverLine was excellent to work with. I had new lines and 4 new handicap spaces painted into the 4 visitor parking lots at our condo. The outside parking lots and walkways look new, and our residents are very happy. We had them clean our very large underground parking lot. This large coordination was an actual feat. EverLine was prompt, professional and did an amazing clean up! I would highly recommend this company to anyone."

Tudor Manager
Northwest Arkansas EverLine Office
Serving the Greater Northwest Arkansas area, including:
Russellville
Harrison
Bentonville
Fayetteville
Rogers
Springdale
Fort Smith
Van Buren
Siloam Springs
Eureka Springs
Lowell
Alma
Farmington
Centerton
Prairie Grove
Bella Vista
Pea Ridge
Ozark
Gravette
Gentry
Barling
Cave Springs