EverLine's Line Striping Services
In the beautiful and historic town of Birmingham, AL, parking lot line striping is an essential service for businesses. If parking spaces are not marked properly, motorists may have difficulty parking safely. Two or more spaces may be blocked by improperly parked vehicles, reducing the number of parking spots available to customers. As a property manager, it is essential to keep your parking lot's line markings visible. Otherwise, you could be held liable for any accidents that occur as a result of illegible lines.
Property managers in Birmingham rely on the line striping services of EverLine Coatings. Our company understands the specifications for traffic paints and is eager to improve local parking lots in this diverse and well-situated city.
Birmingham Parking Lot Line Striping From EverLine Coatings
EverLine Coatings and Services provides the following services for parking lot line-striping.
Existing Parking Lot Restriping
Are the lines and other markings in your parking lot fading and becoming less visible? After restriping, the lines will be significantly more apparent and functional. The results of our line marking service are illustrated in a report with before and after photographs.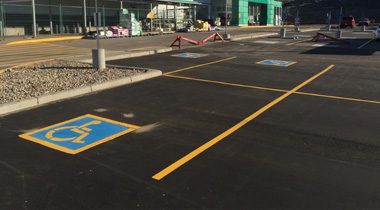 Line Striping for New Parking Lots
EverLine offers parking lot line striping for newly constructed parking lots. Parking places, walkways, curbs and loading zones are all immediately distinguishable thanks to our clear markings. Let us transform your vacant lot into a fully working parking lot for your business.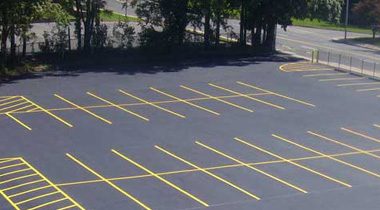 To make your parking lot more user-friendly, would you like to add unique or specialty markings? We provide a range of useful line markings, including bike lanes, safety markings and crosswalks. You may also choose to brand your parking lot with a company logo.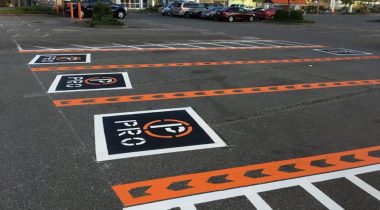 Benefits of EverLine Coatings' Line Striping Service
Rarely do contractors have a substantial technical understanding of traffic paints and coatings. Our team is set apart from the competition by its in-depth knowledge of this topic.
TBL Durables
In North America, we possess an exclusive license for the private application of TBL Durables traffic paint. Typically, this brand is three to four times more durable than conventional road paint. Using TBL Durables for your line painting project can result in maintenance savings of up to 20–30% over the course of three years, according to feedback from our clients.


Before
After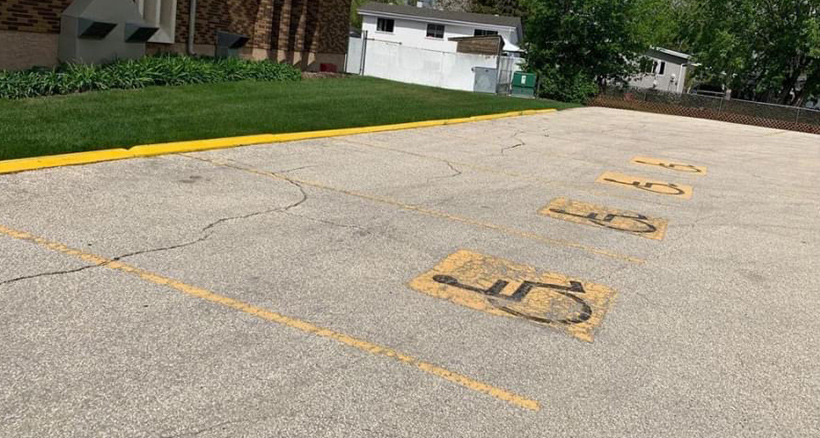 Parking Lot Line Striping in Birmingham
Birmingham has a proud history, having played a prominent role in the Civil Rights Movement. Visitors flock to the Civil Rights Institute and historical sites such as the 16th Street Baptist Church to learn about this important period. Your business can help to uphold Birmingham's proud reputation by ensuring your parking lot is safe and easy for everyone to use. EverLine Coatings offers property managers in Birmingham a first-rate service parking lot line painting. Call us now for a free quote!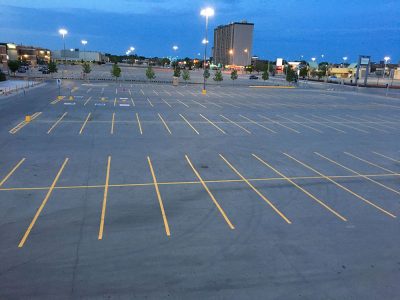 Birmingham EverLine Office
Serving the Greater Birmingham area, including:
Birmingham

Pelham
Alabaster
Calera
Leeds
Pell City
Chelsea
Sylacauga
Oxford
Anniston