Trussville Line Striping and Asphalt Repair
As a property manager in Trussville, AL, you want your parking lot to make a positive impression on all visitors, whether they are in town to shop at Trussville Antiques and Interiors, or locals on their way to walk the dog at Cahaba Dog Park. You also need your parking lot to be a safe place that encourages responsible parking. EverLine Coatings is here to provide comprehensive solutions for all your parking lot needs. From precise line striping to reliable asphalt repair and durable asphalt sealcoating, we offer top-quality parking lot repair and maintenance services.
Parking Lot Line Striping in Trussville
Parking lot line striping is not just about painting straight lines. It's about creating a visually appealing and organized parking space that improves traffic flow and ensures the safety of drivers and pedestrians. EverLine Coatings utilizes industry-leading techniques and high-quality materials to deliver exceptional results. We pay attention to detail, ensuring crisp and long-lasting line markings. We are proud to work with TBL Durables, a reputable brand known for their durable line striping products.


Trussville Asphalt Repair
Over time, your parking lot in Trussville may develop cracks, potholes, or other forms of damage. Our experienced team at EverLine Coatings specializes in professional asphalt repair. We thoroughly assess the condition of your pavement, determining the best repair methods to restore its structural integrity. Whether it's crack filling, patching, or resurfacing, we provide efficient and effective solutions to address the problems that your parking lot has developed. You can count on the results to last, thanks to the quality of our infrared asphalt repair service.
Our Pavement Maintenance Work
Before
After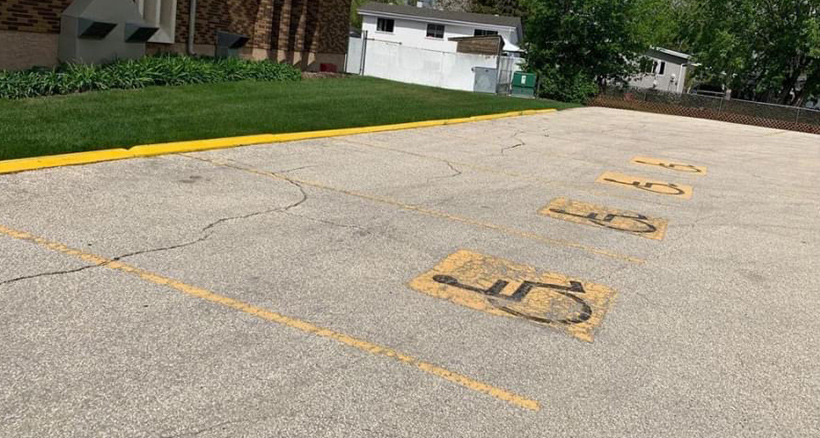 Asphalt Sealcoating in Trussville
To protect your parking lot from the damaging effects of weather, chemicals, and traffic, EverLine Coatings offers high-quality asphalt sealcoating services. Our sealcoating process involves applying a protective layer over the asphalt surface, enhancing its durability and appearance. By sealing the surface, we are able to help it resist water penetration, which can quickly lead to deterioration. With our sealcoating service, you can extend the life of your pavement and save on costly repairs in the long run.
Choose EverLine Coatings for Parking Lot Repairs in Trussville
Trussville offers a broad range of attractions, such as the scenic Cahaba River. If you are looking for something a little more exciting, then the Trussville Playstation is a great place for skating, go-karting, and more. As a local contractor in Trussville, our team understands the unique needs of the community. By choosing EverLine Coatings, you can benefit from our commitment to providing exceptional parking lot line striping and parking lot repair services, as well as our attention to detail and dedication to customer satisfaction. We promise to make your project hassle-free, allowing you to focus on other important tasks in your role as a Trussville property manager. Contact us today for a free quote!
Birmingham EverLine Office
Serving the Greater Birmingham area, including: