Durable, Trusted Asphalt Pothole Repair for Birmingham Parking Lots
The condition of your parking lot can greatly influence a customer's first impression of your business in Birmingham, AL. Significant damage by potholes and cracks not only impacts your lot's appearance but also makes the surface less comfortable to drive and walk on.
Your parking lot can be restored to its original condition with the help of EverLine Coatings' asphalt repair service. We aim to make pothole repair as easy as possible, so you can get on with the rest of your job as a property manager.
Advanced Pothole Repair Using Infrared Technology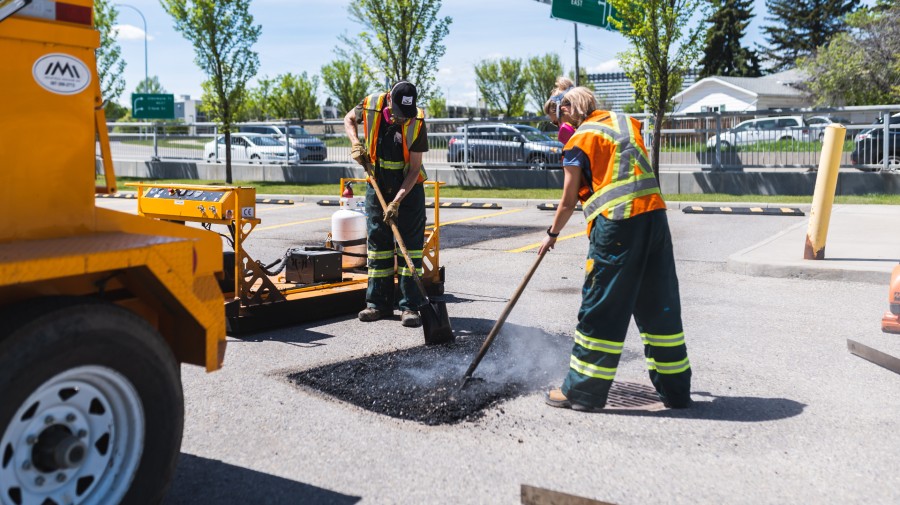 Your Birmingham parking lot needs to have potholes filled as soon as they occur. If the damage is not fixed, water may leak into the cracks and holes in the asphalt, deepening the fissures. By promptly fixing potholes, you can halt this process and keep your parking lot in the best condition possible.
It's critical to choose a company for asphalt repair that has a strong reputation for delivering high-quality work. Thanks to our advanced infrared asphalt repair method, EverLine Coatings can quickly repair asphalt damage and create a fresh surface that lasts a long time.
Our knowledgeable technicians fill in gaps and cracks with hot-mix asphalt, add a rejuvenator to replace any oils that have been lost, and then we compact the surface to remove any loose aggregate. Our system results in a seamless surface that prevents further water penetration.
We use our special infrared asphalt repair method to fix potholes, heaving pavement, rough surfaces and catch basins. The benefits to you are:
Quick
Inexpensive
Ecologically friendly
Provides long-lasting results.
Additional Asphalt Repair Services
Our one-stop shop approach to asphalt care ensures your commercial pavement and parking areas look attractive, are safe to navigate, and last as long as possible. We also offer:
Durable, Weather-Resistant Sealcoating
Asphalt Crack Filling
Our Asphalt Pothole Repair Work
Before
After
Long-Lasting Asphalt Pothole Repair From EverLine Coatings
Local attractions such as the Civil Rights Institute and the 16th Street Baptist Church teach visitors about the rich history of Birmingham, AL. By keeping your parking lot in good condition through timely asphalt repair, you can help to uphold and reflect civic pride.
Address commercial asphalt issues quickly with trusted, high-quality repairs, fills, and pothole fixes—and enjoy lasting parking lots and pavement surfaces that please visitors and make it easy to navigate your property.
For a free asphalt repair quote, get in touch with us right away!
Birmingham EverLine Office
Serving the Greater Birmingham area, including:
Birmingham

Pelham
Alabaster
Calera
Leeds
Pell City
Chelsea
Sylacauga
Oxford
Anniston