Premier Line Painting and Asphalt Repair Services for Sarnia
Picture this: the picturesque Bluewater Bridge as the backdrop to your well-maintained parking lot in the vibrant city of Sarnia, Ontario. As a property manager, you understand the significance of maintaining a visually appealing parking area. At EverLine Coatings, we specialize in delivering top-quality parking lot line painting and asphalt repair services that enhance the visual appeal of your property. Our services also make your parking lot easier for visitors to use.
Sarnia Parking Lot Line Painting
Precise and vibrant line markings not only improve the aesthetic of your parking lot, but also enhance traffic flow and safety for drivers and pedestrians. At EverLine Coatings, we take pride in producing exceptional parking lot line painting results. Our skilled crew pays meticulous attention to every detail, ensuring that line markings are clear, sharp, and long-lasting. We utilize TBL Durables traffic coatings, which can last much longer than other brands. Our commitment to using high-quality coatings is a testament to our determination to deliver results that stand the test of time.


Over time, your Sarnia parking lot surface might start to develop cracks, potholes, or other issues. EverLine Coatings specializes in expert asphalt repair, designed to restore the structural integrity of your pavement. Our process involves thorough cleaning of the area to remove debris and dust, followed by precision application of fresh asphalt to seamlessly mend the cracks or potholes. Infrared heat is then used to fuse the existing and new asphalt, resulting in a seamless and durable parking lot repair.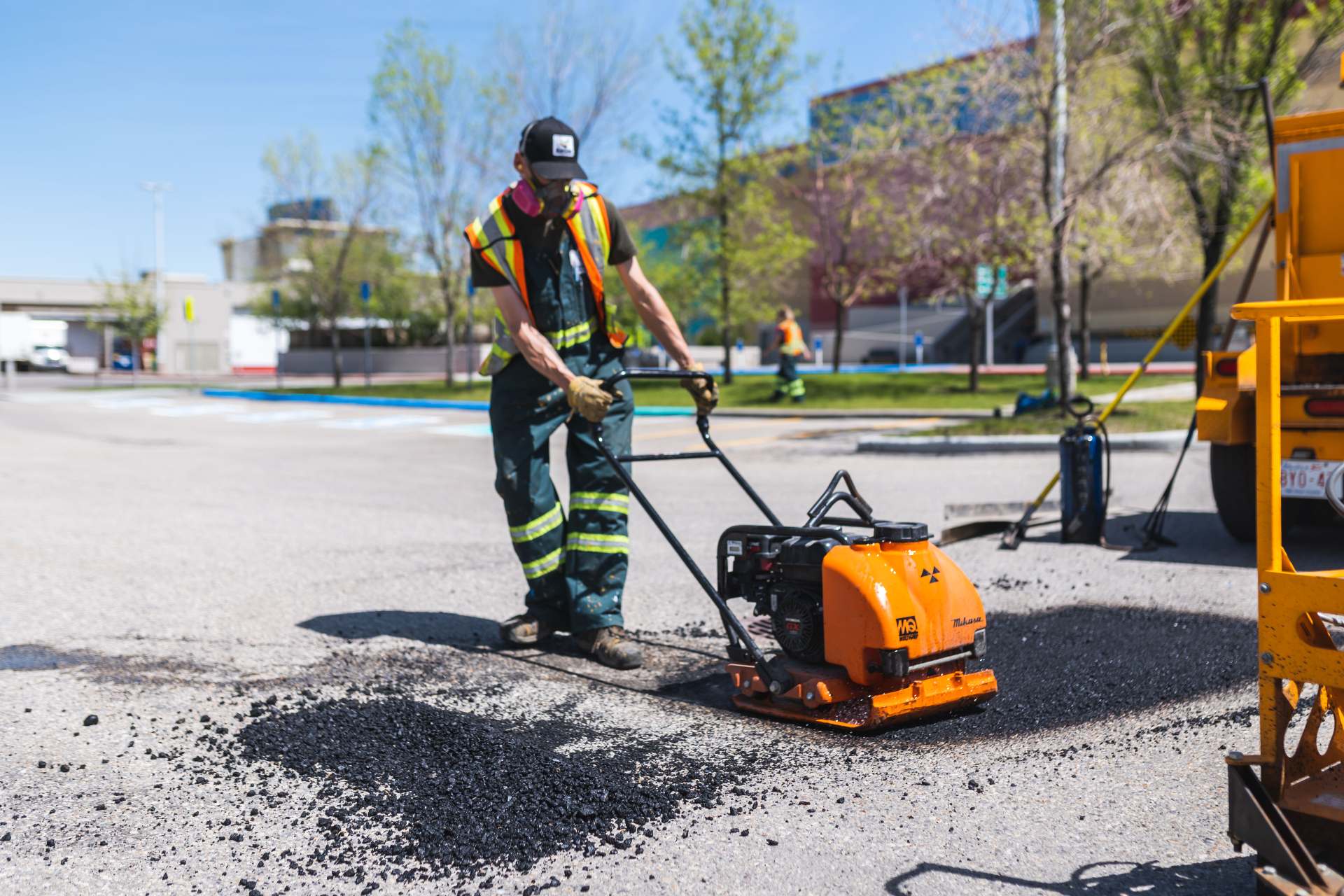 Our Asphalt Maintenance Work
Before
After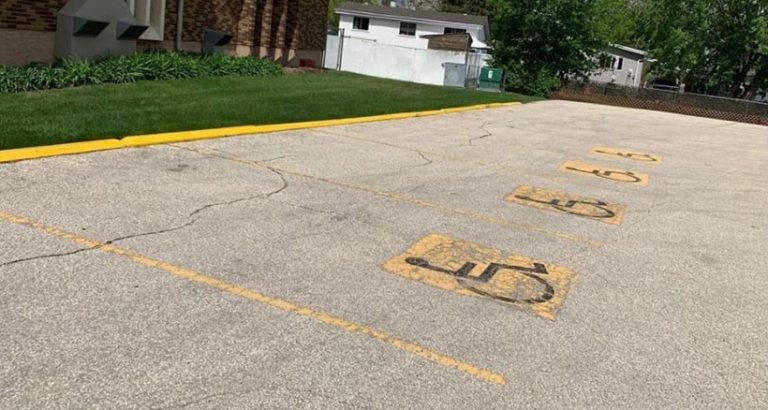 Sarnia Asphalt Sealcoating
Asphalt sealcoating serves as a shield against factors like weather and heavy traffic that cause wear and tear. By applying two layers of high-quality sealant, we create a protective barrier that prevents cracking and extends the lifespan of your pavement. Our asphalt sealcoating process not only enhances the durability of your parking lot but also provides a smooth and polished appearance, saving you money on future repairs.
Sarnia Parking Lot Repairs From EverLine Coatings
Sarnia is renowned for its scenic attractions, such as the stunning Lake Huron shoreline and vibrant Centennial Park. EverLine Coatings is proud to contribute to the beauty of this community through our professional services.
At EverLine Coatings, we stand out as the preferred choice for parking lot line painting and asphalt repair in Sarnia for several reasons. First of all, our experienced team possesses in-depth knowledge of industry best practices, ensuring precise line markings and effective asphalt repairs. We also understand that first impressions matter. Our commitment to detail means we black out old line markings before applying new ones, ensuring a clean and professional appearance.
We recognize the demands placed on Sarnia property managers and work to make your experience hassle-free. From project planning to execution, we handle every aspect of your project, allowing you to concentrate on all the other essential property management tasks that your role entails. Contact us today and let us create exceptional line markings and provide durable asphalt repair and sealcoating. Just as Sarnia's attractions leave a lasting impression, our services will leave a positive mark on your property. Get in touch today for a free quote!