Chatham's Line Painting & Asphalt Repair Services
Are you looking to refresh and revitalize your parking lot in Chatham, Ontario? Look no further than EverLine Coatings for all your parking lot repair needs. With our parking lot line painting, asphalt repair, and asphalt sealcoating services, we can transform your parking area into a safe, well-maintained, and visually appealing space.
As visitors to your property or facility explore Chatham, don't let them miss the opportunity to visit the iconic Chatham-Kent Museum, where they can delve into the rich history and heritage of the region. We know that you are busy keeping up with the needs of your customers or clients, which is why we take care to make the parking lot repair process as hassle-free as possible.
Parking Lot Line Painting in Chatham
Clearly marked parking spaces and directional markings from good line painting are essential for efficient traffic flow and safety in your parking lot. The team at EverLine Coatings specializes in precise and durable line painting, using high-quality TBL Durables traffic coatings and tried-and-tested techniques to ensure crisp and long-lasting results. We promise never to rush any job, but instead to always go the extra mile to give you the best possible finish. For example, rather than simply painting over old lines when using a slightly different stencil, we will black them out to ensure the new markings stand out.


Asphalt Repair in Chatham
In addition to line painting, our comprehensive asphalt repair services can address any issues affecting your parking lot surface. From cracks and potholes to crumbling areas, our team can carry out parking lot repairs to get your pavement looking good again. By addressing these problems promptly, we can prevent further deterioration and extend the lifespan of your parking lot, preventing the need for costly repairs down the road. Trust EverLine Coatings to deliver reliable and efficient asphalt repair solutions using our reliable infrared asphalt repair method.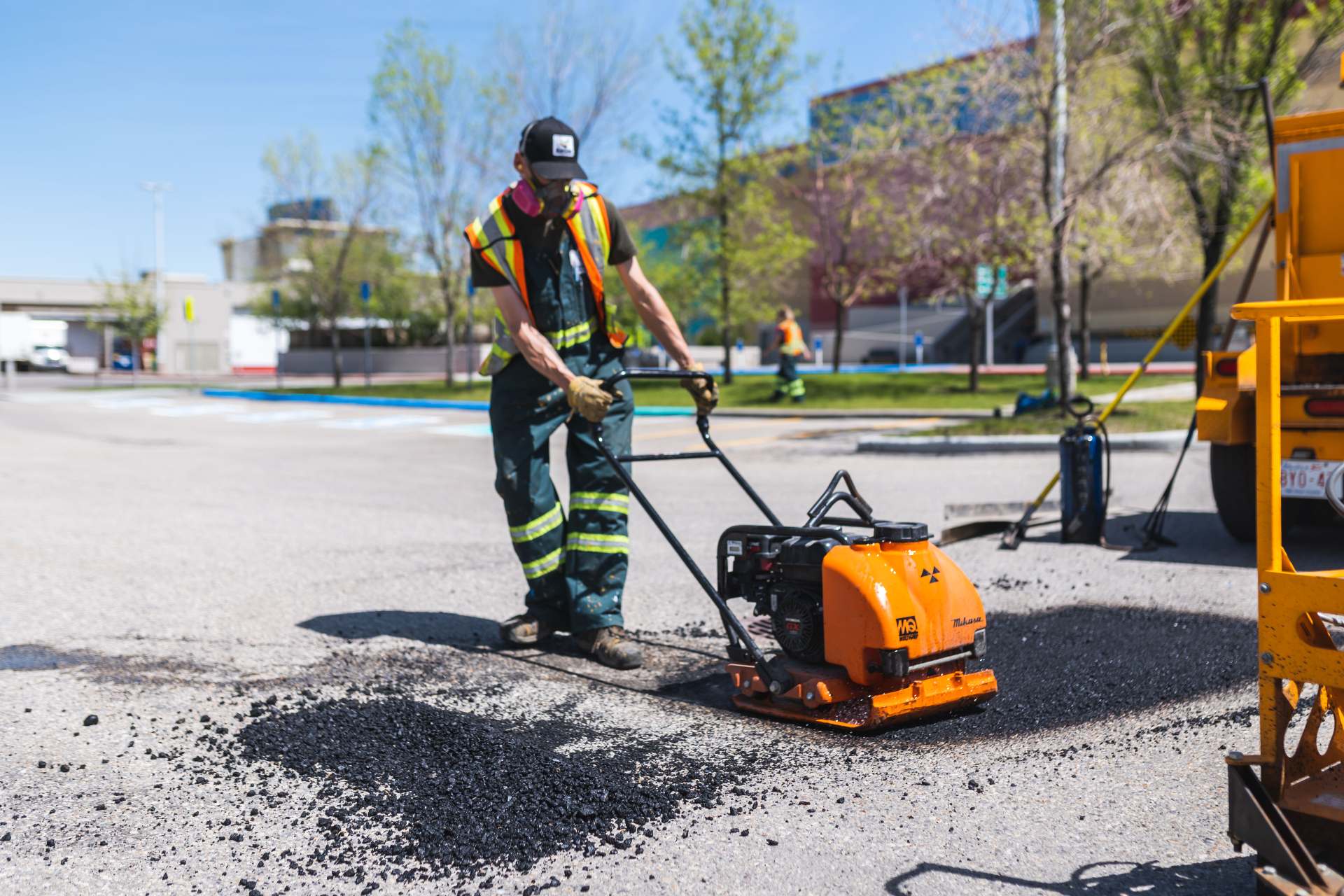 Our Asphalt Maintenance Work
Before
After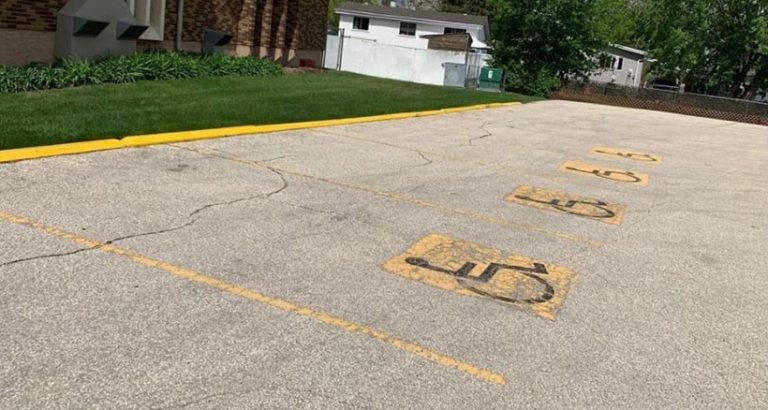 Asphalt Sealcoating in Chatham
To maximize the longevity and protect your parking lot surface, consider investing in asphalt sealcoating. Our high-quality sealcoating materials act as a protective barrier, shielding your asphalt from the damaging effects of snow, ice, rain, and other harsh weather conditions. We even apply a double layer to give you maximum protection and peace of mind. Unlike other contractors, we never dilute our sealants, as we are dedicated to delivering the best possible results.
EverLine Coatings' Parking Lot Repair Services in Chatham
While in Chatham, many people take the opportunity to explore the scenic Thames River and enjoy a leisurely stroll along the picturesque trails. The city also has a proud automobile manufacturing history. Car enthusiasts often visit Chatham-Kent between May and September for vintage car shows such as the Blenheim Classics Auto Show and Retrofest. Help your clients, customers, or guests make the most of their time in Chatham by entrusting EverLine Coatings with your parking lot repair needs. Contact us today to get started with transforming your parking lot in Chatham via our professional line painting, asphalt repair, and asphalt sealcoating services. We are committed to delivering exceptional results that improve the safety, functionality, and visual appeal of your parking area. Get in touch today for a free quote!