EverLine's Flooring Solutions
Windsor is productive and full of industrial and commercial properties where work happens. The flooring in these spaces matters a great deal. It needs to be tough and durable but also safe, clear and well-marked. EverLine Coatings offers EverFloor durable floor coatings and interior line painting in Windsor. With these services, we can make your floors the asset that they should be in your industrial or commercial space.
Commercial Epoxy
Floor Coating
We offer epoxy flooring that satisfies industrial standards and regulations. They are also low maintenance, simple to clean, and are both heat and chemical-resistant. We offer top-performing epoxies that are suitable for a wide range of applications and have all of the features that you need.
Slip-Resistant
Floor Coatings
In Windsor, snow and ice can make conditions more challenging. That can be true even indoors. Our slip-resistant floor coatings will protect any areas where you have foot traffic from the risks of snow, ice, water, and other potential hazards. You can reduce the liability concerns on your property and increase the safety of staff, guests and clients.
Safety is your top priority, and interior line painting can help. Whether in a warehouse or a retail store, interior line painting can indicate where equipment can be driven, where people should walk, and mark off safety where certain things should be stored. We can create custom stenciling and designs where you have a special need for them, even including your branding on your floors.
We offer specialty services, including custom stencils and specialty colors for your flooring and your pavement. Custom stenciling and branding is an excellent way to help your brand stand out. It's great to highlight your space and encourage guests to connect the services they receive with your brand. We offer custom colors in order to accommodate branding or the design needs of your commercial property.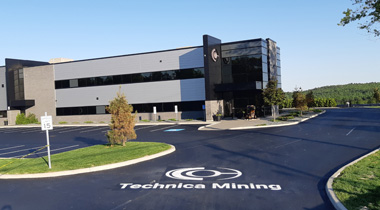 Why Choose EverLine Coatings?
We are invested in the success of your property and, as leaders in the industry, can help you choose the right flooring, design and markings for your specific space. Safety and value are our primary concerns. When your project is done, we will also provide you with a full report of the work we did, including before and after photos, and ensure that you are completely satisfied with the results.
Our Floor Coating & Painting Work
Before
After
Floor Coatings and Interior Line Painting in Windsor
If you want to enhance the safety and functionality of your Windsor business, EverLine Coatings can help with our epoxy flooring and interior line painting services. Reach out to us for a quote today.