Parking Block & Speed Bump Installation in Sudbury/North Bay
It is important to protect your property and those who are using it. At EverLine Coatings we professionally install parking blocks and speed bumps to enhance safety and protection.
About our Sudbury/North Bay Parking Block & Speed Bump Installation Services
Ensuring the safety of those on your property is and important aspect of property management or ownership. It is also important to protect the property itself. This is why we provide both parking block installation services and speed bump installation services. Our parking block installation services will help protect the curbs on your property from vehicles. Having parking blocks installed on your property will help you save money repairing curbs or sidewalks in the future.
Your tenants, customers or employees must feel safe while using your parking lot or on your property. Speeding vehicles pose a threat to the safety of your patrons, so making sure vehicles are not speeding through your parking lots or parking garages is important in making your property safe. At EverLine Coatings and Services we offer professional speed bump installation services. We can install speed bumps on any parking lot or parking garage to help ensure the safety of those on your property.
Providing high quality services and end results is what makes EverLine Coatings and Services stand out from our competitors. In order to provide
high-quality pavement maintenance services
we only use high quality products. When performing parking block installation services we only use the highest quality parking blocks. We use reflective Canadian made parking blocks. The parking blocks we use are durable, effective and noticeable which, makes them ideal for protecting your property.
At EverLine one of the elements of our business that helps us stand out from our competitors is our commitment to the CORE quality system. CORE stands for clear scope, operations reports, reach out and evaluate. Our commitment to these values allows our clients to monitor quality throughout the application process.
We are the Parking Block & Speed Bump Installation Experts
A commitment to ongoing training and years of experience is what makes the crews at EverLine Coatings and Services experts. The many years of experience our installation crews have means they have seen and done it all. When you utilize the installation services at EverLine you can be assured an experienced installation crew will be able to handle anything that is thrown at them. In addition to their experience our crews perform ongoing training to make sure they are able to provide the most innovative and cutting edge services available. Their combined experience and knowledge makes our parking block and speed bump installation crews the experts for these services.
If you are expecting a parking block or speed bump installation crew at your parking lot or property in the near future there are a few steps you can take to ensure the installation can be done efficiently and safely. First to ensure our crew can get the job done in a timely manner please make sure the installation area has been cleared of any obstacle or debris. Second to ensure our crews safety please post notices that notify anyone using the parking lot that work will be taking place.
Parking Block & Speed Bump Installation Pricing
At EverLine Coatings and Services all of our pricing is done on a per job basis. This is so we can offer the best value for all of our clients. Once we get to learn the details of your project and the budget you have can we provide an estimate that will work for your business. To receive a free estimate for your upcoming parking block or speed bump installation project please contact us.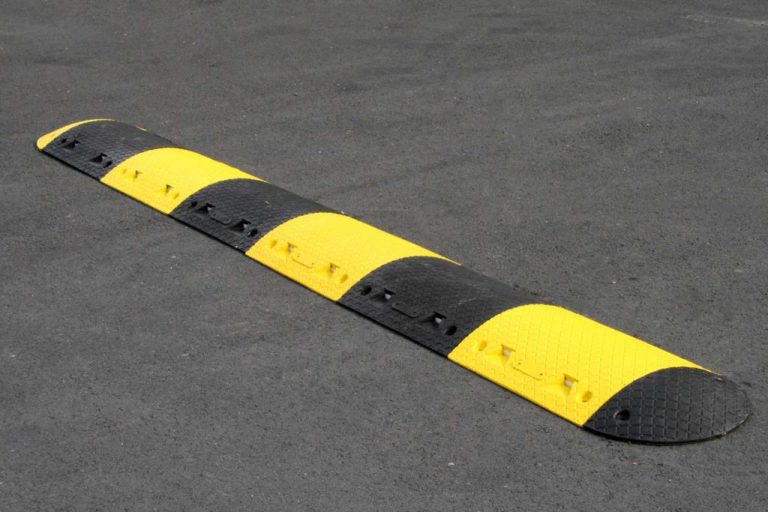 Phone: (705) 918-0143
Address:
265 Montcalm Ave.
Sudbury, Ontario P3C 5C8
Contacts:
General Manager – Éric Lavergne Giroux
Surrounding Communities Serviced
White Fish
Walden
Espanola
Markstay
West Nipissing
Yellek
Astorville
Bonfield
Nipissing