Parking Block & Speed Bump Installation in Sudbury/North Bay
We ensure the parking lot at your Sudbury business is safe for all your patrons by installing speed bumps and parking blocks.
EverLine's Parking Block and Speed Bump Installation Services
Maintaining the security of your property is a crucial part of being a manager or owner. When you want to ensure that your customers and employees have a safe place to walk and park, it helps to start by controlling traffic in your parking lot. At EverLine Coatings we are pleased to offer speed bump and parking block installation services that make your Sudbury and North Bay, Ontario property a safer place!
Why Do You Need Parking Blocks & Speed Bumps?
Parking Block
Installation
Even the most seasoned driver can misjudge the distance between the front of their car and the curb. Parking blocks offer a barrier between cars and the sidewalk, protecting it from expensive damage. Parking blocks offer the following benefits:
Property protection
Efficient parking
Parking versatility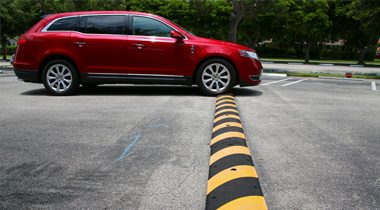 Besides protecting your property and optimizing your parking spaces, you need to provide protection for pedestrians on your property. Your safety solution is speed bumps. Speed bumps offer the following for your property:
Reinforce stop signs
Reduce accident risk
Improve pedestrian safety
How EverLine Helps Protect Your Sudbury and North Bay Paved Surfaces
One thing you can be sure of as a property owner in Sudbury, Ontario is snow. At EverLine Coatings we are no stranger to cold weather. That's why we offer our Preventative Pavement Maintenance Program. This program typically doubles the life of your pavement, parking blocks, and speed bumps so you continue to save money on your property and CAM costs.
The EverLine Coatings Difference
The schedule of a property manager is a busy one. EverLine Coatings will make sure your project runs smoothly with no hassle, so you can focus on other tasks.
You take care of your patrons and clients, so you shouldn't have to worry that a company won't get back to you.
EverLine's CORE Quality System® not only delivers superior results, it also ensures you stay in-the-know throughout the process.
EverLine Coatings: Sudbury's Top Speed Bump & Parking Block Installation Company
Sudbury is a central location for Ontario residents who live in nearby areas. Visitors come to Sudbury to visit with family and friends, to experience culture and education at Science North and Dynamic Earth, for entertainment, for shopping, and for running a successful business.
Keep your customers safe and your property looking great by installing speed bumps and parking blocks in your business's parking lot. Sudbury's EverLine Coatings and Services is here for all your parking lot restoration needs!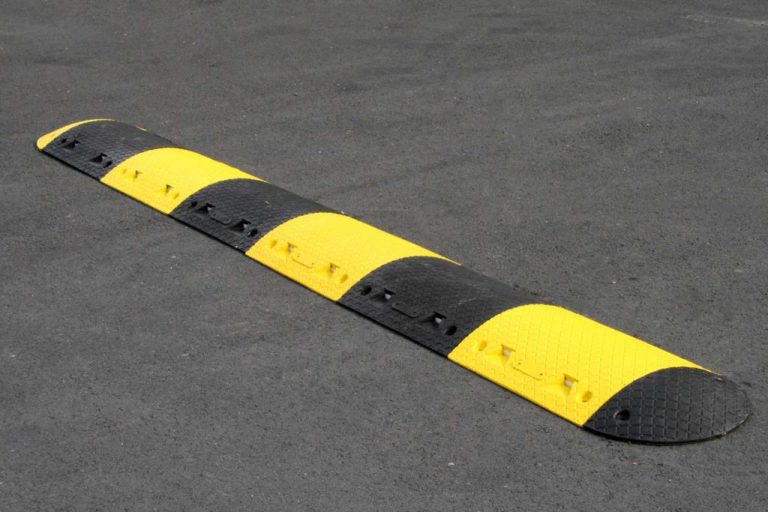 Phone: (705) 918-0143
Address:
265 Montcalm Ave.
Sudbury, Ontario P3C 5C8
Contacts:
General Manager – Éric Lavergne Giroux
Surrounding Communities Serviced
Astorville
Bonfield
Elliot Lake
Espanola
Kirkland Lake
Manitoulin Island
Markstay
Nipissing
North Bay
Parry Sound
Sudbury
Temiscaming
Timmins
Walden
West Nipissing
White Fish
Yellek
About our Sudbury/North Bay Parking Block & Speed Bump Installation Services
Ensuring the safety of those on your property is and important aspect of property management or ownership. It is also important to protect the property itself. This is why we provide both parking block installation services and speed bump installation services. Our parking block installation services will help protect the curbs on your property from vehicles. Having parking blocks installed on your property will help you save money repairing curbs or sidewalks in the future.
Your tenants, customers or employees must feel safe while using your parking lot or on your property. Speeding vehicles pose a threat to the safety of your patrons, so making sure vehicles are not speeding through your parking lots or parking garages is important in making your property safe. At EverLine Coatings and Services we offer professional speed bump installation services. We can install speed bumps on any parking lot or parking garage to help ensure the safety of those on your property.
Providing high quality services and end results is what makes EverLine Coatings and Services stand out from our competitors. In order to provide
high-quality pavement maintenance services
we only use high quality products. When performing parking block installation services we only use the highest quality parking blocks. We use reflective Canadian made parking blocks. The parking blocks we use are durable, effective and noticeable which, makes them ideal for protecting your property.
At EverLine one of the elements of our business that helps us stand out from our competitors is our commitment to the CORE quality system. CORE stands for clear scope, operations reports, reach out and evaluate. Our commitment to these values allows our clients to monitor quality throughout the application process.
We are the Parking Block & Speed Bump Installation Experts
A commitment to ongoing training and years of experience is what makes the crews at EverLine Coatings and Services experts. The many years of experience our installation crews have means they have seen and done it all. When you utilize the installation services at EverLine you can be assured an experienced installation crew will be able to handle anything that is thrown at them. In addition to their experience our crews perform ongoing training to make sure they are able to provide the most innovative and cutting edge services available. Their combined experience and knowledge makes our parking block and speed bump installation crews the experts for these services.
If you are expecting a parking block or speed bump installation crew at your parking lot or property in the near future there are a few steps you can take to ensure the installation can be done efficiently and safely. First to ensure our crew can get the job done in a timely manner please make sure the installation area has been cleared of any obstacle or debris. Second to ensure our crews safety please post notices that notify anyone using the parking lot that work will be taking place.
Parking Block & Speed Bump Installation Pricing
At EverLine Coatings and Services all of our pricing is done on a per job basis. This is so we can offer the best value for all of our clients. Once we get to learn the details of your project and the budget you have can we provide an estimate that will work for your business. To receive a free estimate for your upcoming parking block or speed bump installation project please contact us.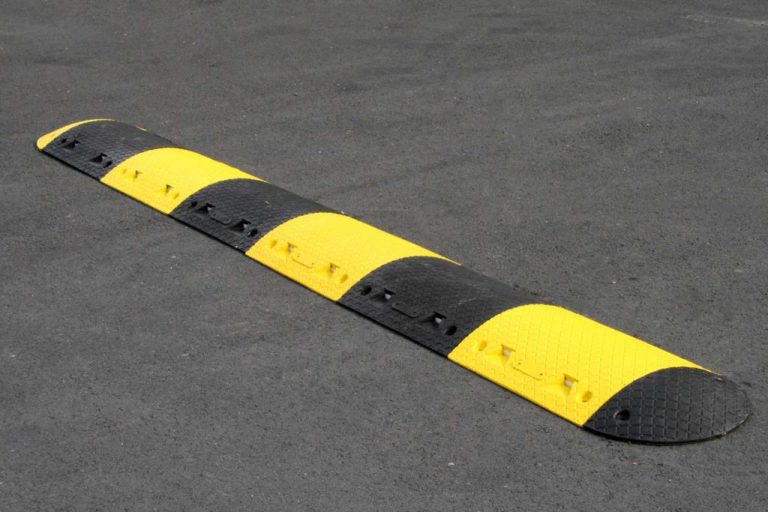 Phone: (705) 918-0143
Address:
265 Montcalm Ave.
Sudbury, Ontario P3C 5C8
Contacts:
General Manager – Éric Lavergne Giroux
Surrounding Communities Serviced
Astorville
Bonfield
Elliot Lake
Espanola
Kirkland Lake
Manitoulin Island
Markstay
Nipissing
North Bay
Parry Sound
Sudbury
Temiscaming
Timmins
Walden
West Nipissing
White Fish
Yellek