Reliable Flooring Solutions
In Sudbury, EverLine Coatings offers a comprehensive suite of flooring solutions that will transform your property. Our expertise extends from commercial epoxy floor coatings to precise interior line painting. Whether you're a property manager overseeing a commercial space or a facility manager in charge of safety, our tailored services cater to your exact needs. From the Big Nickel to the Inco Superstack, Sudbury has plenty of unique sights to see. We'll make your facility stand out from the crowd.
Flooring Services in Sudbury
At EverLine Coatings, we understand that the right flooring can significantly impact your property's functionality, appearance and safety. Our Sudbury services encompass a wide range of solutions, all designed to meet the diverse needs of our clients. From high-traffic commercial spaces to safety-conscious environments, we have flooring solutions for everyone.
Commercial Epoxy
Floor Coating
Enhance the durability and visual appeal of your commercial space with our commercial epoxy floor coating services. Epoxy coatings provide a protective layer that's resistant to heavy foot traffic and everyday staining. Our coatings not only extend the life of your flooring but also contribute to a clean and professional atmosphere.
Slip-Resistant
Floor Coatings
Safety is paramount in any environment, and our slip-resistant floor coatings are designed with this in mind. These coatings provide an added layer of protection against slips and falls, making them ideal for spaces where moisture or spills are common. Whether it's a restaurant kitchen, a healthcare facility or an industrial setting, our Sudbury team can create a slip-resistant solution that keeps your property safe.
Precision matters, especially when it comes to interior line painting. Our Sudbury service ensures that your property's interior spaces are well-marked, organized and visually appealing. Whether you're creating directional markings or emphasizing safety zones, our experts use the highest quality paints to create crisp and long-lasting lines.
Sudbury Speciality Services
EverLine Coatings goes beyond the basics to offer speciality services that add a unique touch to your property. Our custom stenciling and branding services allow you to inject your brand identity into your flooring. From logos to custom designs, our Sudbury team can create stencils that reflect your vision. Additionally, our specialty colors give you a wide range of hues to choose from, allowing you to match your brand's aesthetics while ensuring durability and longevity.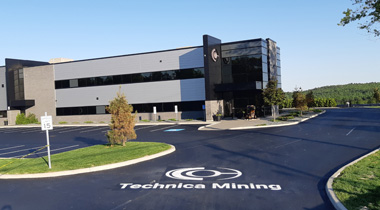 Our Floor Coating & Painting Work
Before
After
EverLine Coatings' Flooring Solutions in Sudbury
As you explore the enchanting landscapes of Sudbury, such as the stunning Bell Park nestled by the shores of Ramsey Lake, or the fascinating Science North with its interactive exhibits, EverLine Coatings is your trusted local partner. Our dedication to Sudbury's unique needs and our commitment to delivering top-quality results make us the premier choice for flooring solutions in the area. When we've finished your floor coatings or interior line painting project, we'll send you a report with before and after photos so you can see the difference for yourself. Contact us today for a free quote!
Phone: (705) 918-0143
Address:
265 Montcalm Ave.
Sudbury, Ontario P3C 5C8
Contacts:
General Manager – Éric Lavergne Giroux
Surrounding Communities Serviced
Astorville
Bonfield
Elliot Lake
Espanola
Kirkland Lake
Manitoulin Island
Markstay
Nipissing
North Bay
Parry Sound
Sudbury
Temiscaming
Timmins
Walden
West Nipissing
White Fish
Yellek