Parking Block and Speed Bump Installation Services in Southern Alberta
The expert crews at EverLine excel at parking block and speed bump installation for all types of parking lots and parking garages. Trust us to help you improve and maintain the safety of your property.
About our Parking Block & Speed Bump Installation Services
EverLine Coatings and Services is a provider of a variety of services for both properties and parking lots. Parking blocks are an essential part of every property to ensure curb protection and maintenance of layouts and line painting for parking lots. EverLine can provide parking block installation work for all layouts and dimensions, including underground parking lots. 
Speed bumps aid in deterring any dangerous operation of a vehicle and maintain physical safety measures in parking lots. We have a dedicated and experienced crew to complete quality parking block and speed bump installations.
Quality and customer satisfaction are paramount with every service that we provide at EverLine. We exclusively source and use premium quality materials and products during production and installation. All parking blocks are Canadian-made and outfitted with reflective material for enhanced visibility and safety. Our parking blocks are durable, highly detectable, and effective.
We guarantee that all EverLine clients will be more than satisfied with our performance and excellent service. We deliver transparency at all stages of the installation process. At EverLine, we operate with the CORE quality system in mind. CORE stands for clear scope, operations reports, reaching out, and evaluation. Our dedication to the CORE quality system means that every client is guaranteed total satisfaction.
We are the Parking Block & Speed Bump Installation Experts
Parking block and speed bump installation is a process that requires extensive planning and detailed execution. At EverLine, we are the trusted installation experts because of our thorough knowledge and dedication to details and training. We have a vast portfolio of parking block and speed bump installation projects and we can adapt to any and all situations and conditions. EverLine implements a rigorous training program to establish top calibre workmanship in our parking block and speed bump installation services. We are the trusted parking lot and maintenance professionals in east, west, north, and south Lethbridge and all surrounding areas.
In order to ensure the utmost efficiency, safety, and promptness of any parking block and speed bump installations, there are a few measures that can be taken prior to our arrival at your property. Firstly, please ensure that any area of installation is free from cars, obstructions, and debris. 
Secondly, it is highly recommended that you give notice to any and all staff, tenants, customers, residences, etc., within the premises of the installation. This helps to limit distractions and increase safety for our crew. Please also avoid any street parking that may block driveways required for entry to the premises.
Parking Block & Speed Bump Installation Pricing
At EverLine we do not offer flat fees. All billing is done on a per job basis, and prices vary depending on the type of project and the needs of the client. This ensures that we are delivering the best possible value to our clients. Once we acquire specific details about a parking block or speed bump installation project, a proper quote can be provided. EverLine has experience operating with a wide variety of project budgets and can work with your business to provide you with the services that you need at a price that is within your financial boundaries.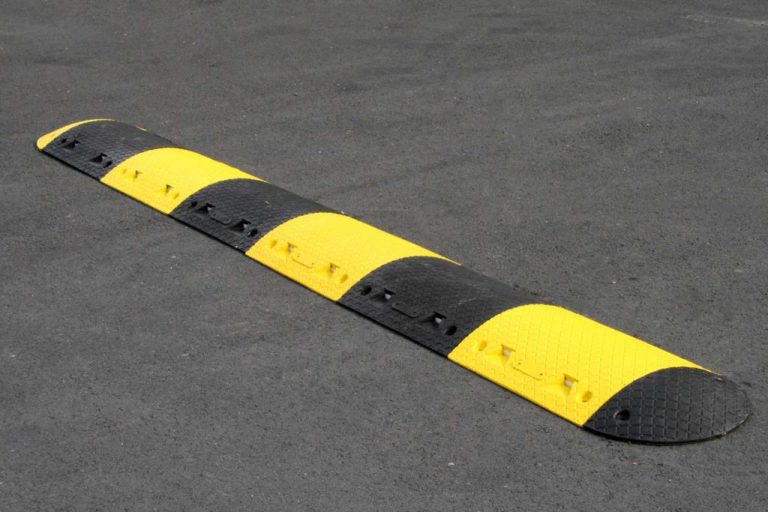 Phone: (403) 393-1914
Address:
3643 32 St North Lethbridge
Alberta T1H 5S2
Contacts:
General Manager – Tyler Burgess
Surrounding Communities Serviced
Brooks
Lethbridge
Medicine Hat
Bow Island
Cardston
Claresholm
Coaldale
Coalhurst
Fort Macleod
Granum
Magrath
Milk River
Nanton
Nobleford
Picture Butte
Pincher Creek
Raymond
Redcliff
Stavely
Taber
Vauxhall
Vulcan
Brooks
Lethbridge
Medicine Hat
Bow Island
Cardston
Claresholm
Coaldale
Coalhurst
Fort Macleod
Granum
Magrath
Milk River
Nanton
Nobleford
Picture Butte
Pincher Creek
Raymond
Redcliff
Stavely
Taber
Vauxhall
Vulcan