Parking Block & Speed Bump Installation in Scarborough (Toronto East)
Speed bumps and parking blocks are a good solution to help improve safety in your parking lot, parking garage or parkade. Our experienced installation crews can help you with everything from dimensions and sizing to installation.
About our Scarborough Parking Block & Speed Bump Installation Services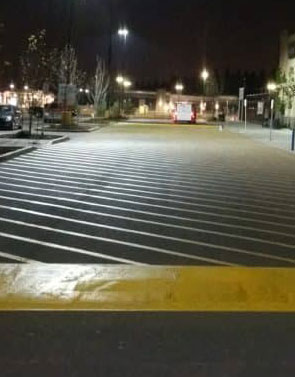 EverLine Coatings and Services offers a number of services that can help protect your property and those who use your surface lots. An effective solution we offer to help protect curbs, sidewalks and parking spaces is our parking blocks. No matter the kind of layout of your parking lot, we can install parking blocks. 
Another concern that we hear from properties is regulating speed to help protect their tenants, staff, or customers. We can limit the speed of vehicles with our speed bumps. Our installation crew has extensive experience and can even help with speed bump placement and dimensions.
At the forefront of every single service we provide is quality. Quite simply the importance we place on quality is the reason we only use the highest quality of products and materials. The parking blocks we use are not only Canadian made but also are made to have resilience, be effective as well as be noticeable (through the use of reflective materials) making them ideal for protecting your property.
When it comes to ensuring that our client's expectations are exceeded, we operate on our CORE quality system. The abbreviation CORE stands for clear scope, operations reports, reach out and evaluate. By having this system in place we are able to operate with minimum setbacks and guarantee client satisfaction.
We are the Parking Block & Speed Bump Installation Experts
When it comes to the installation for parking blocks and speed bumps, the install process can be complex. It requires detailed planning and execution to ensure that your project follows any bylaws, street parking regulations, loading regulations etc. At EverLine, we have handled various parking blocks and speed bump installation projects, everything from apartment parking to commercial vehicle parking, angle parking and more. We've seen and done it all.
In addition to our decades of experience with installation, we also ensure that our technicians have completed through training programs to certify that our customers receive the most innovative and quality installation service.
In order to ensure that your installation project is completed in a timely manner, there are some steps you can complete prior to our crew's arrival. Please make sure that the area in which the installation will be occurring is clear of all cars, obstacles, and debris. This also includes the sidewalk and intersections (within the respective area). It is also best to notify any staff or tenants that the installation will be occurring to limit any distractions that may disrupt the schedule or compromise our crew's safety.
Parking Block & Speed Bump Installation Pricing
EverLine Coatings and Services does not offer flat pricing for our services, instead we choose to do all of our pricing on a per-job basis. This gives us the capability to ensure we produce the best possible value to our clients. We take the extra step to gather all the specific details on a speed bump or parking block installation project so we may provide you with an accurate quote. Since we have so many years in the industry, we have experience working with a wide range of budgets and would be happy to work with your business to provide services that work within your budget.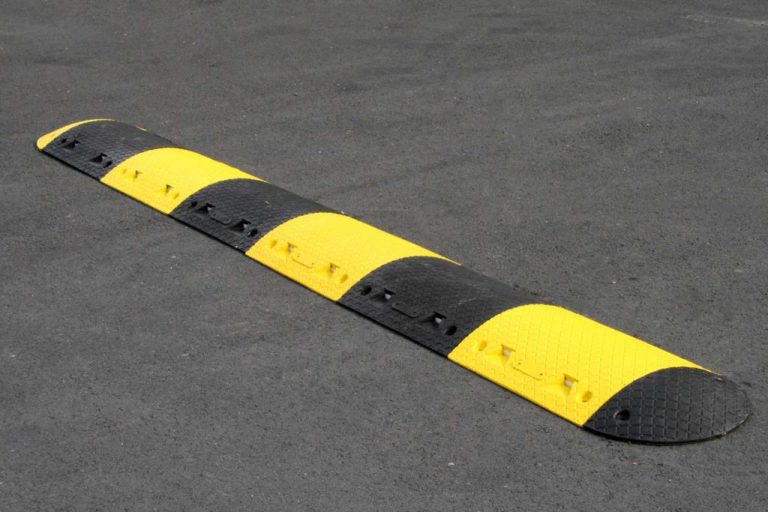 Scarborough (Toronto East) EverLine Office
Phone: (416) 358-5850
Address:
51 Danjohn Crescent
Scarborough, ON, M1V 3N2
Contacts:
General Manager – Kovi Sriskanda
Surrounding Communities Serviced
Scarborough
West Hill
Port Union
Golden Mile
Agincourt
Rouge
Clairlea
Milliken