Premier Parking Lot Power Washing in Saskatoon
EverLine Coatings Saskatoon provides premier power washing as part of our Preventative Pavement Maintenance Program to help your parking lot looking it's best.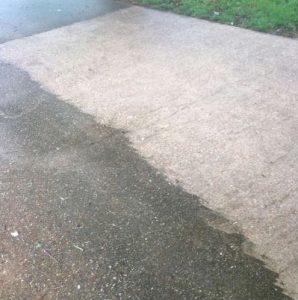 EverLine Coatings Saskatoon Power Washing Services
As a Saskatoon property manager, you have a lot on your plate without having to worry about the state of your parking lot or how your facility measures up to others. EverLine Coatings will make sure your parking lot looks great with our power washing services!
Get a Beautiful Parking Lot with Topnotch Power Washing
Our power washing services can freshen up parking lots that have been soiled by winter's grime, salt, gravel, or debris. Or maybe the area is oil covered or soiled from years of constant use. If your facility has started to lose its shine, we can clean wood, brick, metal, concrete, and asphalt surfaces.
Our professional pressure washing crews have been trained to tackle projects with ease. We have the right nozzles and pressure settings, and we understand the technique needed to safely clean surfaces without damaging them.
One of the main advantages we have over our competitors is our ability to wash with hot water. Just like washing dishes or steam cleaning, power washing buildings and properties with hot water are far more effective in cutting through dirt and grime than with cold water.
Preventative Pavement Maintenance for Your Saskatoon Property
Power washing is part of our
Preventative Pavement Maintenance Program
; this can double the lifespan of your pavement. The program ensures that your property will remain attractive and low maintenance so that you will continue to save money on your property and CAM costs. To continue your property's success and parking lot appeal, our program includes:
Regularly scheduled assessments
Responsive communication
Highly trained teams
Top-of-the-line products and equipment
Get a Beautiful Property with Power Washing (and More) from EverLine Coatings
As the largest city in Saskatchewan, Saskatoon is known for its university, thriving arts scene, restaurants, shopping, and outdoor activities. All of these attributes make it an enviable place to live. And its low taxes, convenient location, and wealth of natural resources make it a magnet for new businesses.
Whether your business is brand new or has been well-established in this rapidly growing area, your property can look like new with power washing and other maintenance services from EverLine Coatings Saskatoon. We are fully committed to the success of your Saskatoon property.
To find out how we can revive your pavement, request a quote today.
Phone: (306) 683-3478
Address:
3330 Wells Ave.
Saskatoon, SK S7K 5W6
Contacts:
General Manager – Nigel Baxter