Parking Lot Services in Warman
Are you in need of parking lot repairs in Warman, SK? Faded or worn-out parking lot markings can lead to confusion and compromise the safety of drivers and pedestrians. If you're looking to revitalize your parking area, EverLine Coatings is here to assist you. We offer professional parking lot line painting, asphalt sealcoating, asphalt repair services that will rejuvenate the look and functionality of your parking lot. As a property manager, you have a lot on your plate, so let us handle this aspect of your business. We'll carefully coordinate the project, ensuring a seamless and stress-free experience for you.
Parking Lot Line Painting in Warman
At EverLine Coatings, we understand the significance of clear and well-defined parking lot

lines. Our team uses premium-grade traffic markings from TBL Durables that are highly resistant to wear and tear, ensuring long-lasting results. Many customers save money by using TBL Durables, as it lasts so much longer than other brands. Rather than simply painting over old lines, we meticulously remove existing markings and then paint new lines, ensuring they are sharp, precise, and highly visible. Whether you need standard parking spaces, designated accessible markings, directional arrows, or custom symbols, we have the expertise to handle it all. Trust us to deliver a line marking service that will soon have your parking lot looking its best.
In addition to parking lot line painting, EverLine Coatings also offers comprehensive asphalt repair services in Warman. We utilize an advanced technique known as infrared asphalt repair to efficiently restore your asphalt surface, getting rid of potholes, cracks, and other imperfections. Infrared asphalt repair uses a minimal amount of new material, which is great news for the environment, but still creates a seamless finish. By addressing problems with your asphalt before they become extensive, we can extend the life of your parking lot and help you avoid costly repairs down the road. With our asphalt repair services, you can ensure a safe and well-maintained parking lot for your visitors.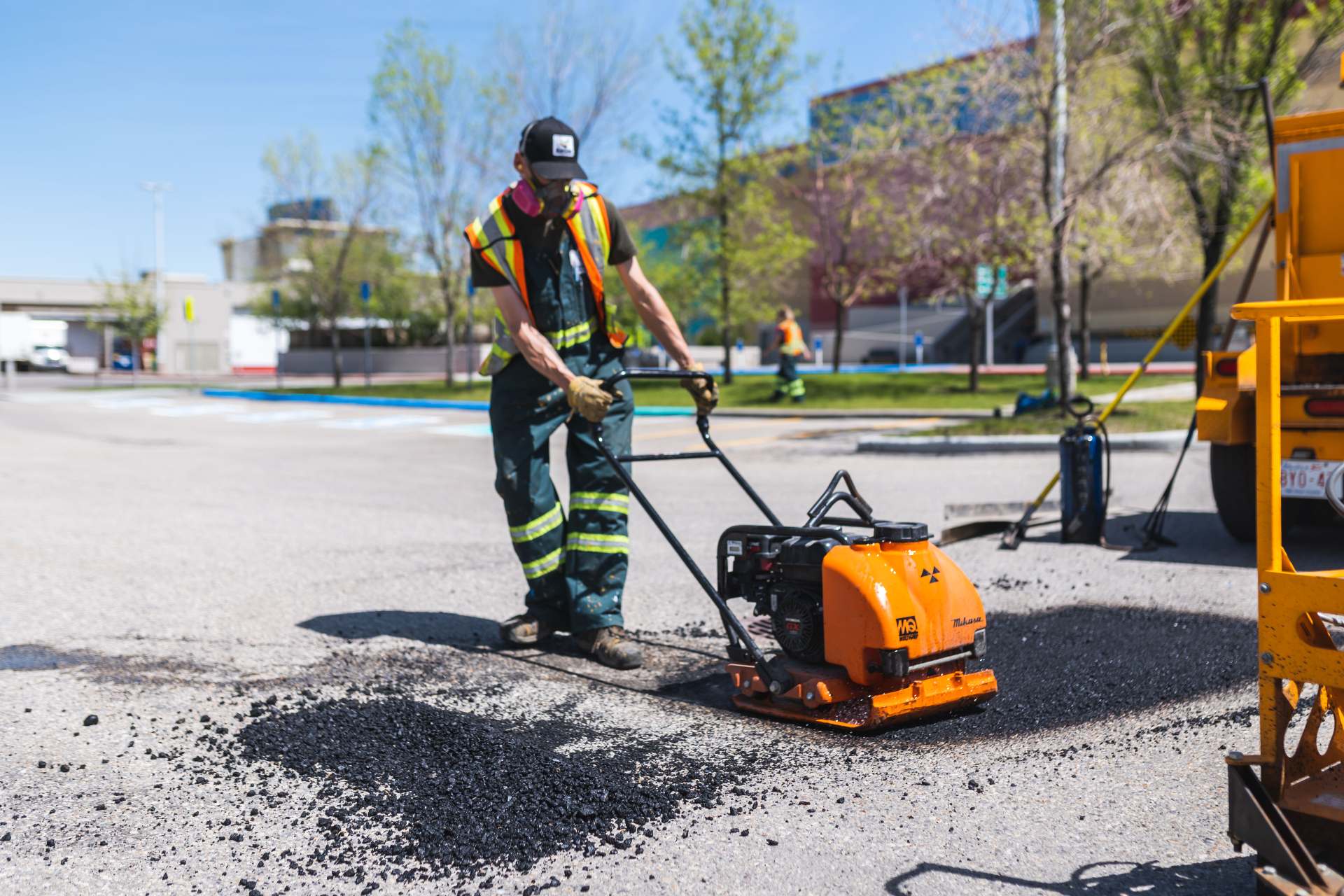 Our Asphalt Maintenance Work
Before
After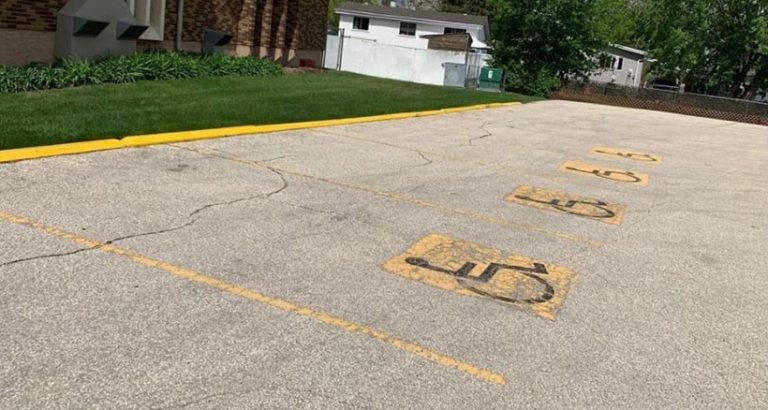 Asphalt Sealcoating in Warman
Asphalt sealcoating is an important maintenance step for your parking lot in Warman. By applying a protective sealant to your asphalt surface, you can safeguard it against anything that could cause damage. The two layers of sealcoating we apply act as a barrier, preventing cracks, potholes, and deterioration. This reduces the need for costly repairs in future. Invest in asphalt sealcoating to save money in the long run, maintain a visually appealing parking lot, and ensure a safe environment for drivers and pedestrians. You can count on us to do a great job, as we never dilute our sealants, which are of the highest quality.
Parking Lot Repairs in Warman with EverLine Coatings
As a property or facility manager in Warman, it's crucial for you to invest in the maintenance and improvement of your parking lot. The city attracts visitors who want to take a stroll along the beautiful South Saskatchewan River or attend events at the Brian King Centre. EverLine Coatings is your trusted partner for professional parking lot line painting and asphalt repair services. For a free quote, please call today!
Phone: (306) 683-3478
Address:
3330 Wells Ave.
Saskatoon, SK S7K 5W6
Contacts:
General Manager – Nigel Baxter