EverLine's Line Painting Services
There are some places that just seem ideal for business owners, and Swift Current is one of them. This small city is friendly and open, with plenty to do for every kind of person, from the Swift Current Kinetic Park to the Mennonite Heritage Village. The 16,000+ residents make great employees and are always looking for the best things to eat, see, and do. 
However, it's a city with lots of small businesses, and you need a good parking lot to make yours stand out. With EverLine's parking lot line painting and asphalt repair services, you can ensure your parking lot is attractive, safe, and easy to navigate for both drivers and pedestrians.
Why Choose Parking Lot Line Painting
Good, clear parking lot lines show how much you care about your business, and increase your curb appeal. Lines can show users where to park, where to walk, and which way they should drive around your lot. However, faded lines can cause accidents and injuries, as they lead to confusion. Regular line painting should be part of every business owner's maintenance plan.
EverLine is committed to working closely with you to create and design line schemes that perfectly suit your business needs. We use TBL Durables paint, which lasts for up to a year and can withstand cold Canadian winter weather. To make sure that your lines are as crisp and clear as possible, we black out old lines before painting new ones. Whether you want a whole new lot, a pedestrian walkway, or a few symbols, we can help.



Restore Your Pavement With Asphalt Repair
A parking lot full of potholes can drive customers away, as they fear damage to their vehicles. It can also cause injuries to pedestrians and other users, causing legal trouble. EverLine can help you repair your potholes quickly and efficiently.
We use an infrared asphalt repair process, where we heat your asphalt up to 300-350 degrees to penetrate the surface layer and make old asphalt act like it's new. The next step is to add new asphalt to fill in holes, before making sure the repair is smooth and durable. It'll be ready to use in as little as 30 minutes for your convenience. Our process can be carried out in only 20 minutes with a small crew and doesn't use much new asphalt, so it's more eco-friendly and more cost-effective than comparable processes.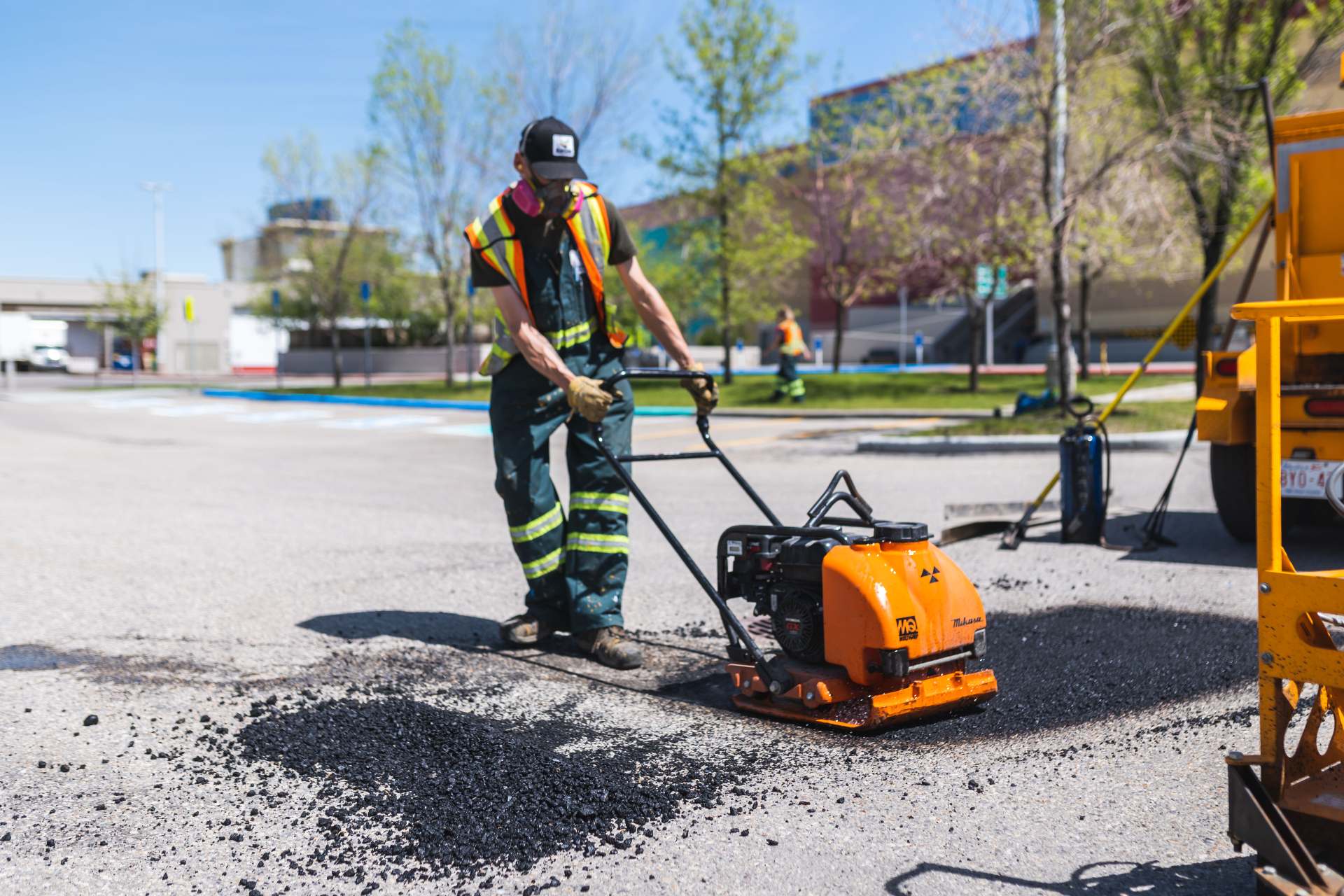 Our Asphalt Maintenance Work
Before
After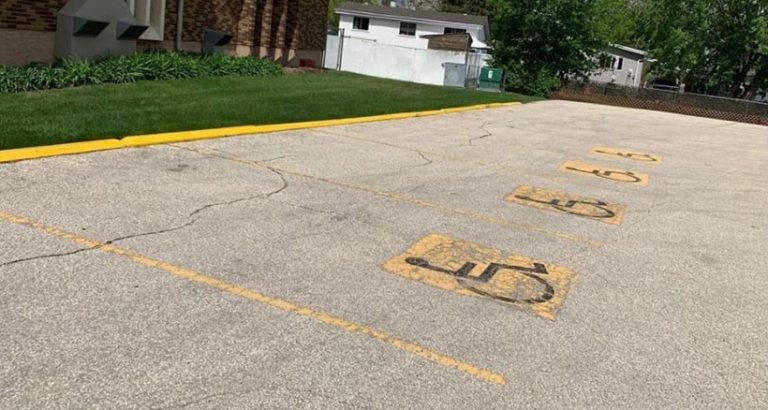 Protect Your Parking Lot With Asphalt Sealcoating
Asphalt sealcoating can give your patchy parking lot a new lease on life. As well as giving the pavement a smooth, uniform look, it also protects your asphalt from crumbling and damage from moisture and chemicals. We apply a waterproof, asphalt-based spray to your pavement to protect it in the long term.
Being a business owner in Swift Current is fun and rewarding, as the small city vibe helps you relax and gives you a great work-life balance. However, there's always a lot to think about, and being able to take parking lot maintenance off your to-do list is a huge relief. If you're interested in a range of parking lot maintenance solutions, get in touch with EverLine Saskatoon today.
Phone: (306) 683-3478
Address:
3330 Wells Ave.
Saskatoon, SK S7K 5W6
Contacts:
General Manager – Nigel Baxter