Parking Block & Speed Bump Installation in Saskatoon
A slow, controlled parking lot is a safer one. Protect people and lower liability with parking block and speed bump installation in Saskatoon.
About our Saskatoon Parking Block & Speed Bump Installation Services
Parking lots can be daunting places to navigate for both vehicles and pedestrians. Help protect everyone in your parking lot by relying on EverLine Coatings' parking block and speed bump installation in Saskatoon, Saskatchewan.
Safer Parking Areas for Vehicles and Pedestrians
Having a safe parking lot to protect people is vital, whether it is staff and customers walking through it, or people driving through. You can help prevent everything from minor fender benders to serious accidents with speed bumps and parking blocks. They force vehicles to slow down or to move in the ways that people expect, allowing everyone to make better decisions when navigating your property.
As a property owner, you have a lot on your mind, but an accident or issue in your lot can double that stress. Reduce your liability and help ensure accidents don't happen on your property by choosing a company that will properly install speed bumps and parking blocks in the right place. Not only will this help take stress off your shoulders, but it also helps limit property damage and makes your property more desirable.
Safer Parking Lots with Speed Bump Installation​
Speed bumps force drivers both to slow down and to pay more attention to their surroundings and what is happening in the parking lot. They also reduce outside traffic, making your property undesirable for people who just want to use it as a shortcut.
Parking Block Installation
Parking blocks are most often installed on the edge of parking spaces which face one another. They ensure that neither driver overshoots the spot and forces the other to stick out into the lane. This helps keep the lot orderly and safe and also prevents disputes between people who routinely park in your space. 
However, parking spots aren't the only smart place to install bumper blocks. They can also be used: 
To define bike lanes or bike storage

To protect pedestrian walkways

As guidance for buses and trucks
Why Choose Saskatoon's EverLine Coatings?
You're investing in your property, so choose the team that will make the most of that investment.
Besides just speed bumps and parking blocks, we have a Preventative Pavement Maintenance Program. This program includes asphalt repairs, line striping, seal coating, and more! Our clients in this program typically double the life of their pavement, so they continue to save money on their property and CAM costs.
At Saskatoon's EverLine Coatings, we respect that your property needs to be safe, attractive, and low-maintenance. We make it happen with lost-lasting, high-quality materials that give you the best return on investment.
Reach out to us today for parking block or speed bump installation in Saskatoon, Saskatchewan.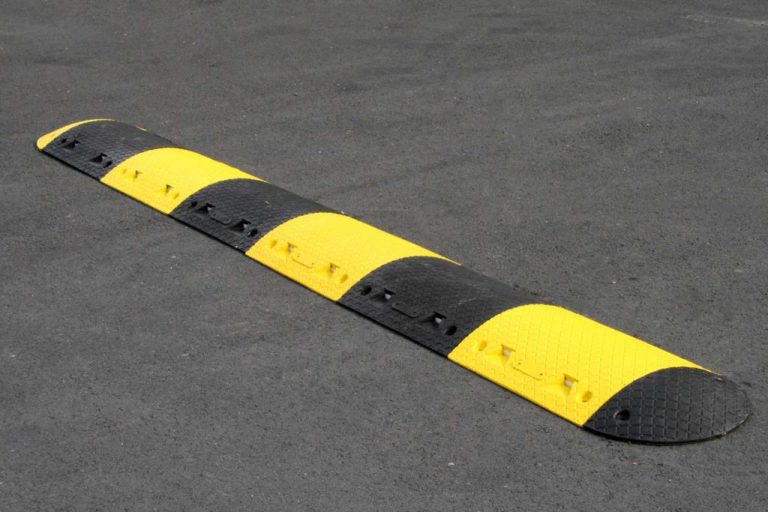 Phone: (306) 683-3478
Address:
3330 Wells Ave.
Saskatoon, SK S7K 5W6
Contacts:
General Manager – Nigel Baxter