North Battleford Parking Lot Asphalt Repair Services
Is your North Battleford parking lot looking as fresh and functional as it was when it was new? Here at EverLine Coatings, we're all about making that happen for you. From the cultural charm of the Allen Sapp Gallery to the soothing trails of Centennial Park, North Battleford's beauty is undeniable. We're here to bring your parking lot up to scratch, so that it matches the standards of this attractive community. Our parking lot line painting and asphalt repair services truly stand out, so why not contact us today?
Precision: Line Painting Mastery in North Battleford

At EverLine Coatings, we don't just paint over your old parking lot lines. We black out faded old paint and then stencil new lines and symbols onto your parking lot. Our team is all about the details: crisp lines, vibrant colors and durability. We use TBL Durables traffic coating to ensure your parking lot lines last as long as possible. Creating a parking lot from scratch is no problem for us; we can design a parking lot layout that makes sense for your space. Whether you need your lines refreshing, or an empty lot turning into a functional parking area, please get in touch today.
Reviving Roads: North Battleford Asphalt Repair
In North Battleford, it's normal for asphalt to take a beating. Winter weather drives moisture into the asphalt, where it freezes and cracks apart the surface, leading to potholes and fissures. Thankfully, EverLine Coatings is here to bring back the surface's original smoothness. Our asphalt repair wizards work their magic, meticulously cleaning the surface and then applying fresh asphalt. Infrared heat melts the old asphalt, allowing us to seamlessly blend old and new material. The result? A pavement that's strong, resilient and free from potholes.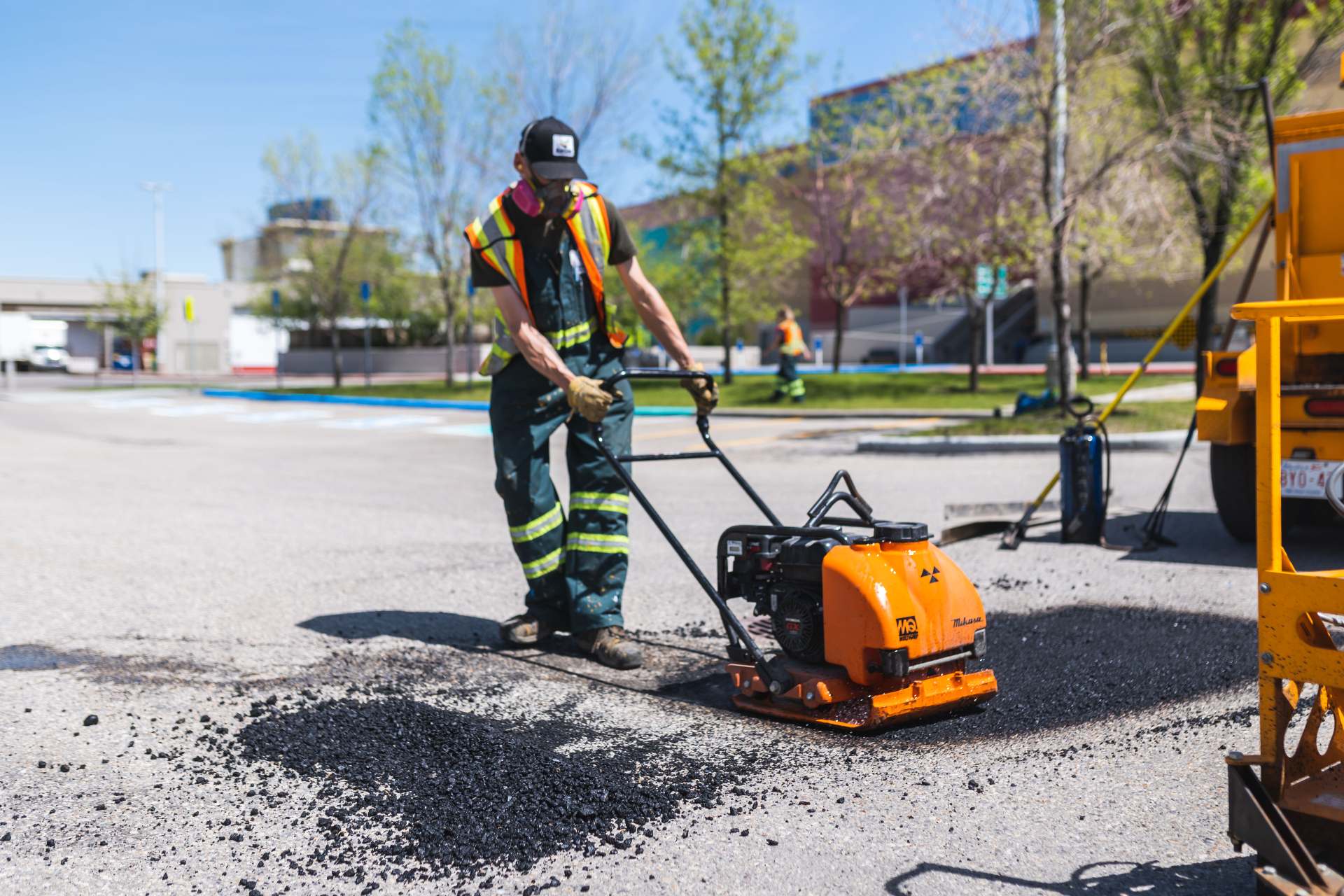 Our Asphalt Maintenance Work
Before
After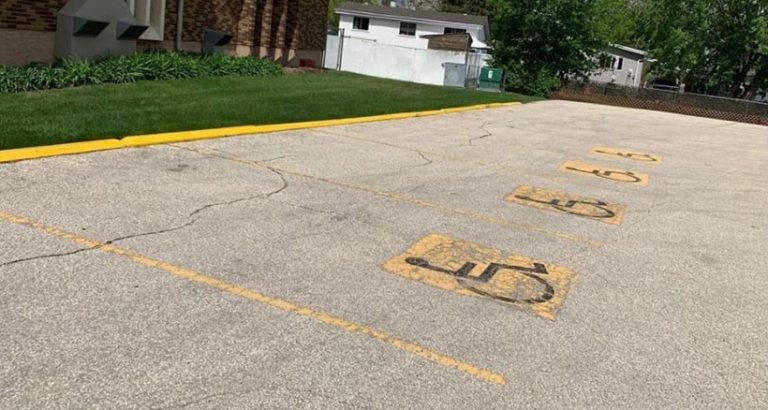 North Battleford Asphalt Sealcoating
EverLine Coatings' asphalt sealcoating process adds a protective layer to your pavement, defending it against harsh weather, chemicals and wear and tear. By creating a barrier, we extend the life of your asphalt, ensuring it stays smooth and crack-free. It's like giving your pavement a new lease on life, and your property a boost in curb appeal.
Why EverLine for Your Parking Lot Repairs?
North Battleford, we get it: managing properties can be a handful. That's why EverLine Coatings is your go-to partner. We keep things simple, coordinating your project without passing the headache of managing the logistics onto you. Our technical knowledge ensures your lines stay brighter for longer, while your pavement remains in prime condition thanks to our repair and sealcoating services. Our Preventative Pavement Maintenance Program is a big money saver for North Battleford property managers, doubling the life of your pavement and reducing the need for repairs.
North Battleford Parking Lot Repair Services From EverLine Coatings
Amidst the beauty of North Battleford, where the Chapel Gallery allows visitors to experience art and culture, and the majestic Table Mountain Regional Park brings them into contact with nature, EverLine Coatings steps in to make your space shine. Our services don't just improve aesthetics; they make using your parking lot a smoother and safer experience. Ready to give your space a makeover? Reach out to EverLine Coatings today for a free quote.
Phone: (306) 683-3478
Address:
3330 Wells Ave.
Saskatoon, SK S7K 5W6
Contacts:
General Manager – Nigel Baxter