EverLine's Flooring Solutions
Your warehouse brings together your staff and a collection of equipment and products. Warehouses are often a hub for storage, shipping, and receiving. This environment is constantly changing, with high volumes of movement and traffic.
With these high levels of change and foot traffic, your building will need to be kept in top-quality condition to sustain a safe and visually pleasing environment. High-quality warehouse line painting, slip-resistant floor coatings, and commercial epoxy floor coating by EverLine Coatings are the durable floor solutions you need for your warehouse.
Floor Coating and Interior Line Painting Services
Low-maintenance flooring that is easy to clean and resistant to chemicals is essential for commercial properties. With our top-performing, long-lasting epoxy coatings, your floors will retain an attractive, shiny appearance even in high-traffic areas.
Lower the risk of accidents and prevent dangerous slips and falls. Our slip-resistant coating helps protect foot-traffic areas against the effects of snow, ice, rain, and other forms of moisture, making your property safer and less susceptible to liability issues.
Make it simple for employees and patrons to use your facility safely and efficiently. We can design any line painting and safety markings to suit your needs, including OSHA-compliant line painting, safety lanes, fire exits, and more.
Stand Out with Custom Stenciling
Create an attractive, individualized look for your property with our specialty stenciling. Promote your company culture and encourage team spirit by bringing your brand into every area with stenciled markings on interior floors and surfaces. Available options include:
Team branding
Company logos
Organizational slogans
Brand colors used in floor markings
Specialized designs
Pair your stencil with designer-style colored flakes added to your floor coating. With your choice of colors, you can enjoy a lustrous, branded design that boosts the visual appeal of your property.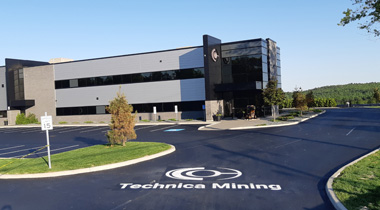 Our Floor Coating & Painting Work
Before
After
Flooring Solutions in Saskatoon
As a place to enjoy local restaurants, lively nightlife, river trails and other outdoor experiences, and museums and other cultural offerings, Saskatoon is a popular place to visit in Canada. And with over 65 events to explore every year, it's no wonder why!
Make sure your property is ready for visitors and locals alike. Working with EverLine Coatings can bring you peace of mind, knowing that they will provide the highest quality product and service. With hassle-free communication and consistent maintenance. Our experienced professionals are ready to get the job done. Request a free estimate from us today!
Phone: (306) 683-3478
Address:
3330 Wells Ave.
Saskatoon, SK S7K 5W6
Contacts:
General Manager – Nigel Baxter