Superior Line Painting & Pavement Maintenance in Saskatoon, Saskatchewan
At our EverLine Coatings and Services office in Saskatoon we understand that properly maintaining a parking lot or property takes a wide range of services. This is why we offer a full suite of services such as line painting, sweeping, asphalt sealing and crack filling, power washing and snow removal.
Our clients save 20-30% over 3 years with our exclusive TBL traffic paint product.
From clear markings to slip-resistant coatings, we help you keep people safe.
Properties that look great create more value for employees and customers.
EverLine Coatings Removes the Stress From Property Maintenance
EverLine Makes It Simple To Keep Your Property Performing
Before
After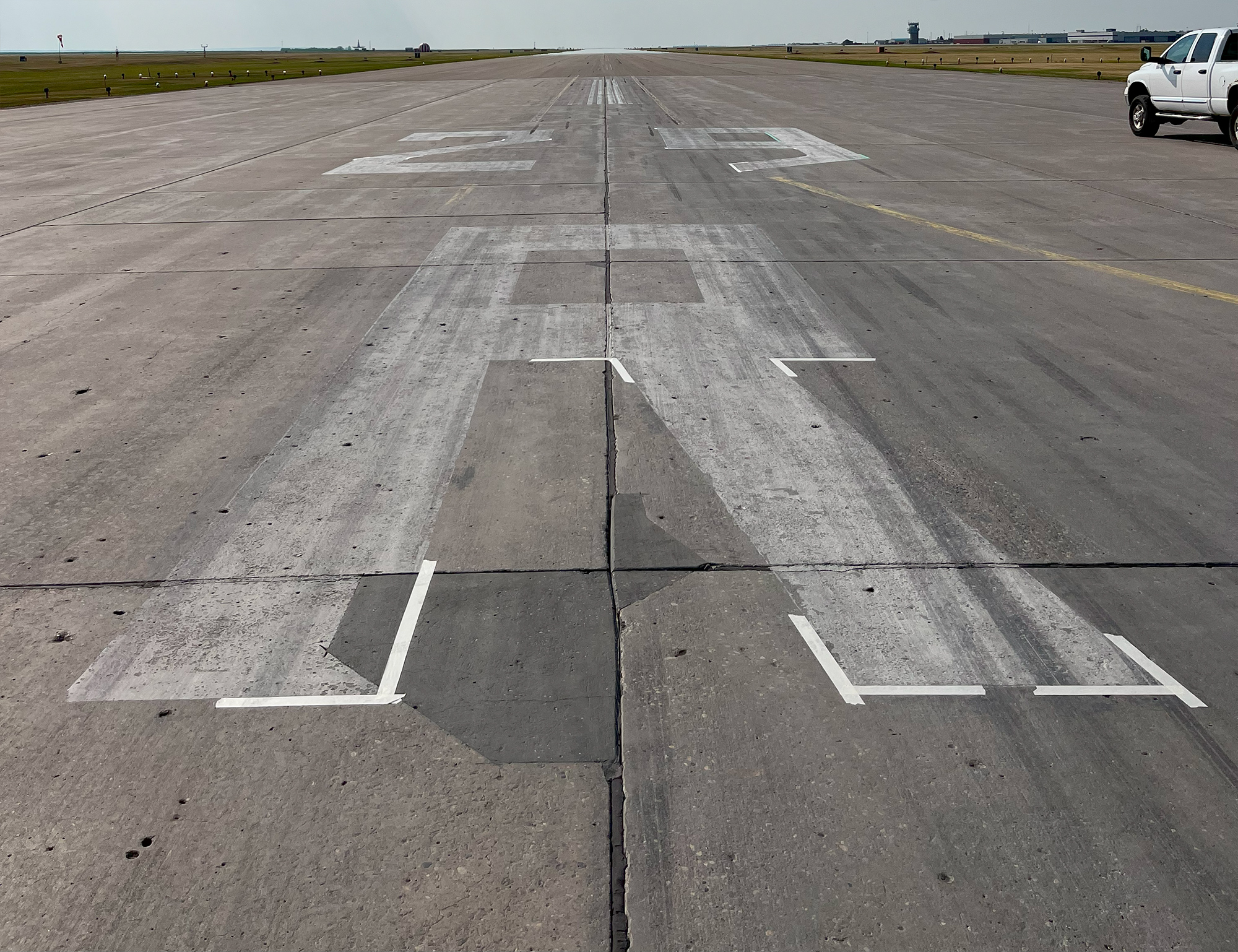 EverLine Coatings can help transform your paved surfaces and warehouse flooring! Request a free quote and get a your customized digital proposal. All of our proposals come with a personal video walking you through all the details of your scope of work. This means you will know what to expect before your project begins!
More About Your Saskatoon EverLine Coatings
Nigel is born and raised in Saskatoon. While attending university, Nigel owned multiple service-based companies revolving around the painting industry. After graduating university Nigel began seeking out new opportunities to continue his personal and professional development. EverLine Coatings is a value-based company that focuses on excellent customer service and creating a great work environment for their employees. These are just a couple aspects that Nigel found so appealing when deciding to take on the opportunity of owning EverLine Coatings in Saskatchewan. When he's not painting lines, you can find him spending time in the mountains snowboarding or riding his road bike down the long highways surrounding Saskatoon.
EverLine Coatings is Saskatchewan's fastest growing line painting business and Nigel looks forward to helping you with all your interior and parking lot maintenance needs.
Nigel Baxter (left) – General Manager
Call or fill out the form to get a detailed scope of work, including a personalized video explaining exactly what work will be completed.
We'll make sure your project is coordinated properly with no hassle, so you can focus on other tasks.
We'll complete the work. After your project is done, you'll receive a detailed report with before and after photos.
"Very Good Customer Service"
"I recently commissioned the painting of a pedestrian walkway along one of the private streets within our bare land condominium community. The crew contacted me prior to doing the work with some questions, and they shared photos with suggested options. We agreed upon some changes to the original plan. It was a very good customer experience and the final product is great! I will definitely contact EverLine for future line painting work in the community."

Ivan R.
EverLine Was Prompt & Professional
"EverLine was excellent to work with. I had new lines and 4 new handicap spaces painted into the 4 visitor parking lots at our condo. The outside parking lots and walkways look new, and our residents are very happy. We had them clean our very large underground parking lot. This large coordination was an actual feat. EverLine was prompt, professional and did an amazing clean up! I would highly recommend this company to anyone."

Tudor Manager
Phone: (306) 683-3478
Address:
3330 Wells Ave.
Saskatoon, SK S7K 5W6
Contacts:
General Manager – Nigel Baxter