Line Painting and Asphalt Repair
Are you a property manager or business owner in Surrey BC, looking to improve your parking lot's overall appeal and safety? EverLine Coatings is here to provide you with top-notch parking lot line painting, asphalt repair, and asphalt sealcoating services that are sure to transform your parking lot into a well-maintained and inviting space.
Surrey Parking Lot Line Painting
Clear and well-defined parking lot lines are

essential for optimizing space, promoting efficient traffic flow, and ensuring the safety of drivers and pedestrians. EverLine Coatings specializes in professional parking lot line painting services tailored to meet your specific needs. Whether you need a new layout and painting or a refresh of existing lines, our experienced team will ensure that every line is sharp, vibrant, and easy to follow. We don't just paint over old lines with new ones, but black out faded markings before laying down crisp new lines. We use high-quality traffic paint from TBL Durables that is exceptionally long-lasting, ensuring that your parking lot lines maintain their visibility and functionality over time. Our expertise in parking lot line painting allows us to create clear markings for parking bays, fire lanes, crosswalks, loading zones and other designated areas. With our precise and professional line painting, you can enhance the organization and safety of your parking lot.
Cracked and damaged asphalt not only affects the appearance of your parking lot but also poses risks to vehicles and pedestrians. EverLine Coatings offers comprehensive parking lot repair services in Surrey to restore the integrity and functionality of your asphalt surfaces.
Our preferred method is infrared asphalt repair, which involves heating the damaged asphalt to soften it and integrate it with the repair material. This method delivers long-lasting and reliable results.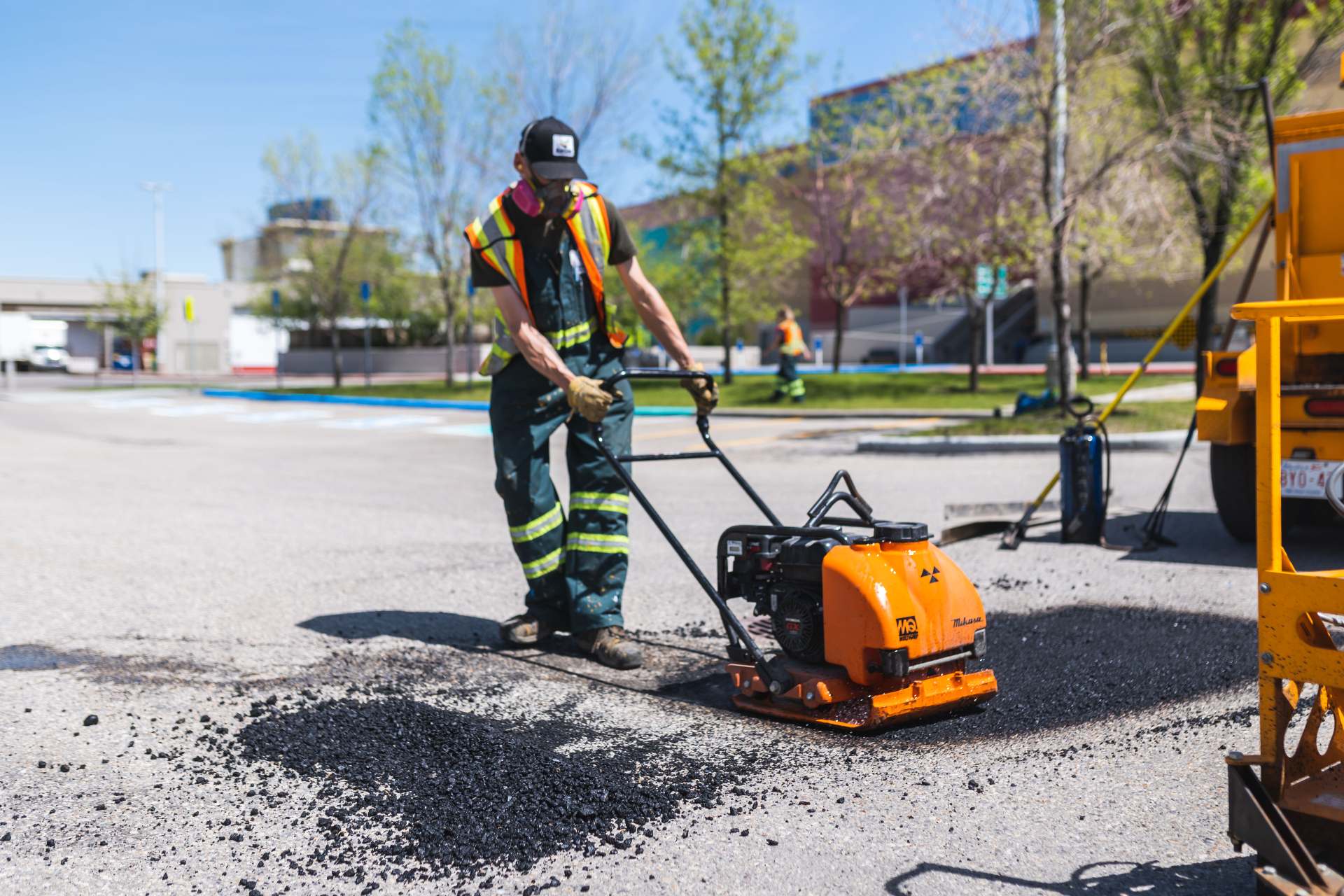 Our Asphalt Maintenance Work
Before
After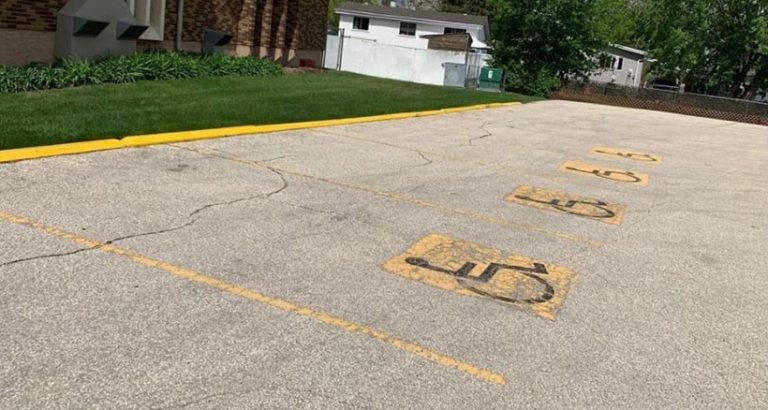 Surrey Asphalt Sealcoating
Protecting your parking lot against erosion is crucial for its longevity and durability. EverLine Coatings offers professional asphalt sealcoating services that provide a protective layer, guarding your asphalt against UV radiation, moisture, and the wear and tear caused by regular use.
By applying high-quality sealants, which we never dilute, we ensure that your parking lot remains resistant to cracking, fading and deterioration caused by environmental factors. Asphalt sealcoating not only extends the lifespan of your parking lot but also reduces the frequency of costly repairs.
Professional Parking Lot Line Painting and Asphalt Repair in Surrey
Surrey, Richmond and Delta are vibrant communities known for their diverse businesses, cultural attractions, and natural beauty. Surrey is home to the Surrey Art Gallery, which showcases contemporary art, and the Surrey Museum, which delves deeply into the area's history and heritage. As a property owner or facility manager in this area, it is essential to maintain a well-kept parking lot that reflects the professionalism of your establishment. With EverLine Coatings' expertise in parking lot line painting, asphalt repair and asphalt sealcoating, you can trust our team to enhance the appearance and functionality of your parking lot. Reach out to us today for a free quote!
Richmond / Surrey / Delta EverLine Office
Serving the Greater Richmond / Surrey / Delta area, including: