Asphalt Repair and Line Painting Services
Are you a property or facility manager seeking exceptional parking lot services in Richmond, British Columbia? Look no further, for EverLine Coatings stands as the epitome of excellence in the realm of parking lot line painting and asphalt repair. As your trusted partner, we are committed to the transformation of your parking lot into a remarkable space. Reach out to us today to inquire about our comprehensive offerings, including asphalt sealcoating, parking lot repairs, and an array of other invaluable services.
Richmond Parking Lot Line Painting
Faded parking lines pose safety risks and cause confusion among drivers.

At EverLine Coatings, we specialize in providing top-quality line painting services that will rejuvenate your parking lot. Our team of skilled professionals will meticulously black out the faded lines and paint new ones, ensuring they are sharp, crisp and highly visible. We use TBL Durables premium-grade traffic paint. This paint is known for its durability, which means it can help you save money on line painting over time. It also produces lines that are very bright and easy to see, ensuring that your parking lot is safe for everyone. Need to create a new parking lot from scratch? No problem! We offer customized line painting solutions tailored to meet your precise needs. Whether you require standard parking spaces, designated accessible markings, directional arrows, or branded symbols, our team has the expertise to handle it all. We handle every aspect of the parking lot line painting project, leaving you free to attend to your other duties.
Richmond Asphalt Repair Services
In addition to line painting, EverLine Coatings provides comprehensive asphalt repair services in Richmond. We recognize the importance of maintaining a smooth and safe parking lot surface. Our experienced team will clean any damaged areas and then carry out infrared asphalt repair. This method uses a minimal amount of new material to create a seamless join with the old, damaged asphalt. The results can last a long time, and we promise your parking lot will be ready to use quickly. For more information about the details of asphalt repair, please get in touch today and we'll answer all of your questions.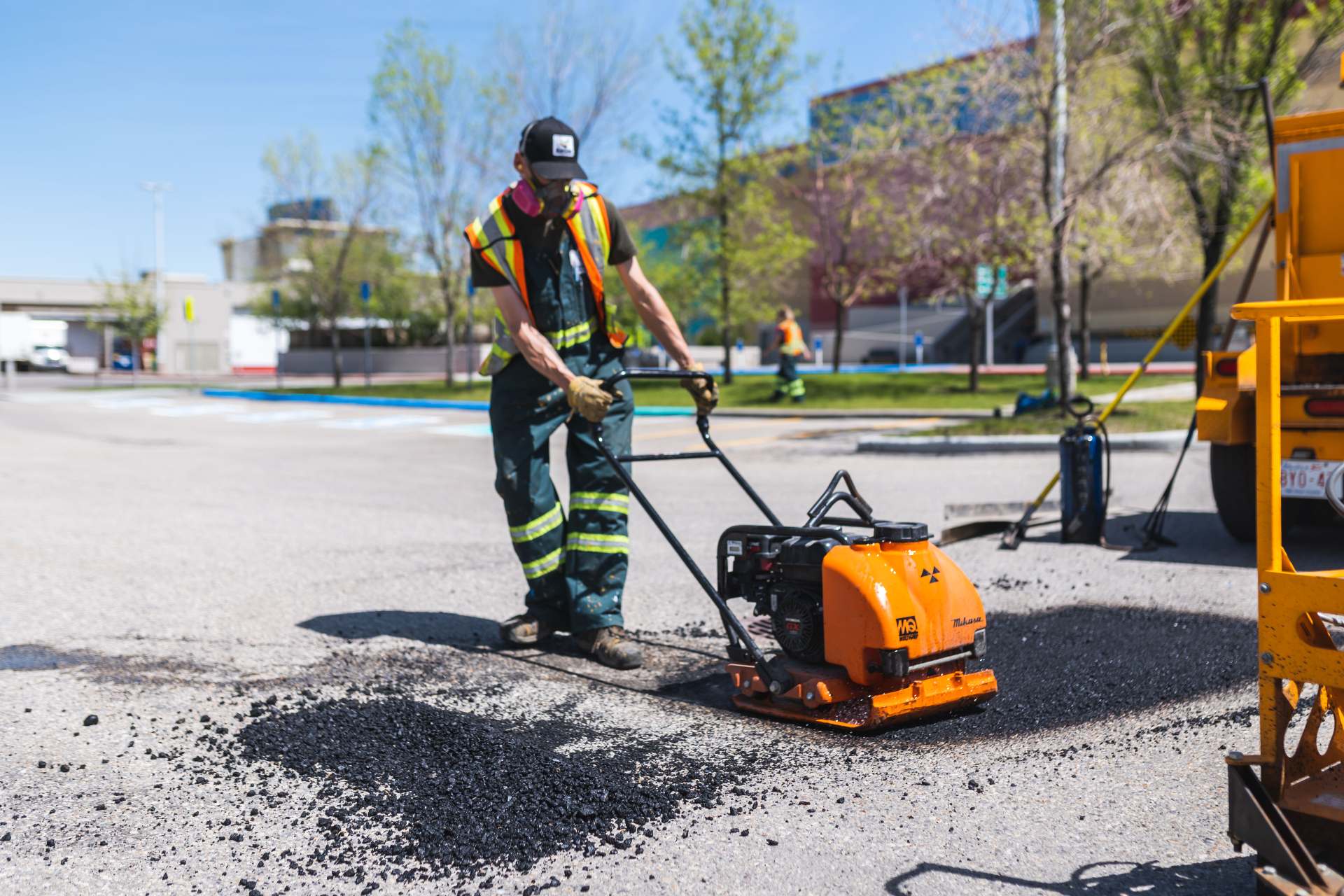 Our Asphalt Maintenance Work
Before
After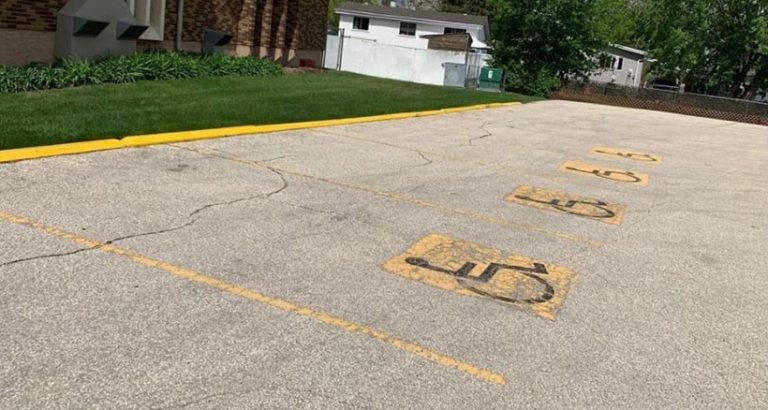 Asphalt Sealcoating in Richmond
To safeguard your parking lot and prolong its life, consider our asphalt sealcoating service. Our premium sealants create a resilient barrier that shields your pavement from moisture, salt, chemicals, and regular wear and tear. The sealcoating process enhances both functionality and visual appeal. With EverLine Coatings' asphalt sealcoating, you can have peace of mind knowing that your parking lot is well-protected, no matter what the weather or how often the parking lot is used. We never dilute our sealants and we use two coats to ensure you get the best possible results.
EverLine Coatings' Line Painting and Parking Lot Repair Services in Richmond
Richmond is known for its beautiful parks, including the renowned Richmond Olympic Oval and the lush Minoru Park. People also come here to visit notable attractions such as the historic fishing village of Steveston. At EverLine Coatings, we are passionate about assisting you in maintaining a parking lot that this town can be proud of. Our professional team is dedicated to delivering exceptional line painting, parking lot repair and asphalt sealcoating services that surpass your expectations. Get in touch today for a free quote!
Richmond / Surrey / Delta EverLine Office
Serving the Greater Richmond / Surrey / Delta area, including: