Parking Lot Painting and Asphalt Services
Are you a business owner or property manager in Delta, BC looking to give your parking lot a new lease of life? Look no further! EverLine Coatings is here to help you revitalize your parking lot through expert line painting services. Our highly trained team can use their deep knowledge of traffic paints and specifications to bring a fresh and vibrant look to your parking lot, making it stand out from the rest.
Delta Parking Lot Line Painting
Worn-out parking lot lines not only give a poor

impression to visitors but can also lead to confusion and potential hazards for drivers. At EverLine Coatings, we specialize in providing top-quality line painting services that will make your parking lot shine. Our skilled professionals meticulously repaint lines, ensuring they are sharp, clear, and highly visible. If necessary, we'll black out existing lines before we begin repainting to give the best possible finish.
We use premium-grade traffic paint that withstands the test of time, so you can enjoy long-lasting results that keep your parking lot looking its best. Our preferred brand is TBL Durables, which offers outstanding longevity.
At EverLine Coatings, we understand that every parking lot is unique, with different layouts and requirements. That's why we offer custom line painting solutions tailored to your specific needs. Whether you need standard parking spaces, accessibility markings, directional arrows, or specialized markings for loading zones and company branding, our team has the expertise to handle it all. We'll work closely with you to ensure that the line painting meets your exact specifications and enhances the flow and safety of your parking lot.
Professional Asphalt Repair Services in Delta
In addition to line painting, EverLine Coatings provides comprehensive asphalt repair services in Delta. We understand the importance of maintaining a smooth and safe parking lot surface. Our experienced team will assess the condition of your asphalt and address any cracks, potholes or other forms of damage. By using advanced techniques such as infrared asphalt repair, we'll carry out a seamless repair.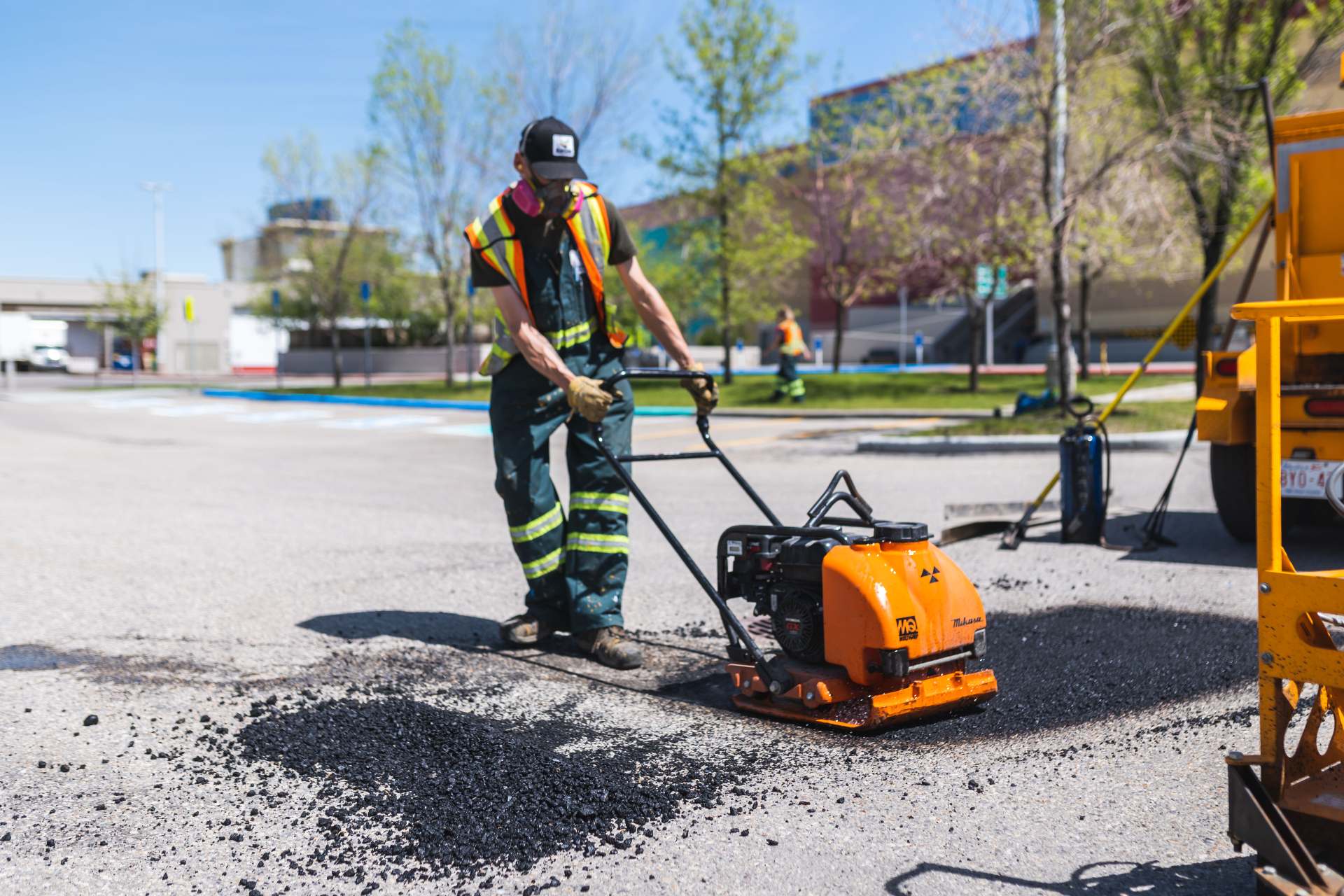 Our Asphalt Maintenance Work
Before
After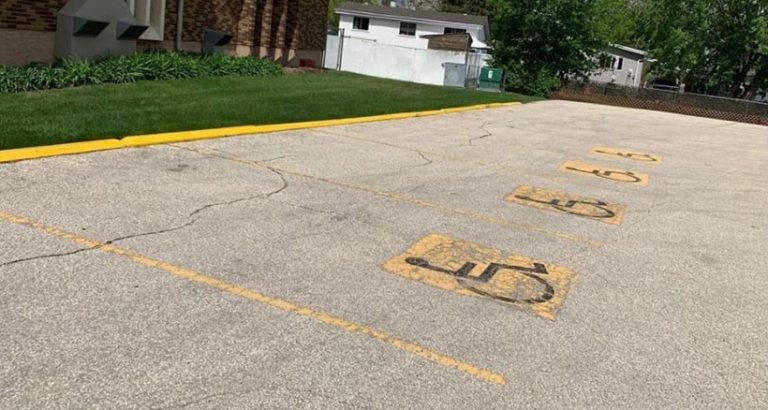 Asphalt Sealcoating in Delta
To protect your parking lot and extend its lifespan, consider our asphalt sealcoating service. Our premium sealants create a durable barrier that shields your pavement from chemicals, rain, ice, and everyday wear and tear. The sealcoating process not only enhances the appearance of your parking lot but also provides a smooth and comfortable surface for vehicles and pedestrians alike. With EverLine Coatings' asphalt sealcoating, you can have peace of mind knowing that your parking lot is well-protected and will maintain its charm for years to come.
Discover the Best Parking Lot Line Painting and Repair Services in Delta
Delta deserves parking lots that match its beauty and vitality. At EverLine Coatings, we're passionate about helping you achieve just that. Our upbeat team of professionals is dedicated to delivering exceptional line painting, parking lot repair, and asphalt sealcoating services that exceed your expectations. While we manage every aspect of your parking lot repairs, you can explore the scenic trails along the Fraser River or direct your guests to the Delta Museum and Archives, where visitors can learn about the area's fascinating history and maritime heritage. Don't settle for a dull and worn-out parking lot. Contact EverLine Coatings today for a free quote!
Richmond / Surrey / Delta EverLine Office
Serving the Greater Richmond / Surrey / Delta area, including: