Parking Block and Speed Bump Installation Services in
Prince Edward Island (PEI)
Speed bumps and parking blocks are a good solution to help improve safety in your parking lot, parking garage or parkade. Our experienced installation crews can help you with everything from dimensions and sizing to installation.
About our Parking Block and Speed Bump Service
EverLine Coatings and Services offers a number of services that can help protect your property and those who use your surface lots. An effective solution we offer to help protect curbs, sidewalks and parking spaces is our parking blocks. No matter the kind of layout of your parking lot, we can install parking blocks. 
Another concern that we hear from properties is regulating speed to help protect their tenants, staff, or customers. We can limit the speed of vehicles with our speed bumps. Our installation crew has extensive experience and can even help with speed bump placement and dimensions.
Here at EverLine, quality is at the forefront of every service we provide. This is why we only use high-quality materials and products. One choice we make that reflects this is our Canadian-made parking blocks. Our parking blocks have great durability, effectiveness and are easily noticeable, which makes them an ideal choice for protecting your property.
In order to ensure that our clients are beyond satisfied with the installation services we render, we place importance on transparency. EverLine operates using our CORE quality system. The CORE abbreviation stands for Clear Scope, Operations reports, Reach out and Evaluate. By implementing and adhering to this system, all of our projects are able to be monitored throughout every step by our clients to guarantee satisfaction.
We are the Parking Block & Speed Bump Installation Experts
Parking block and speed bump installation is a very complex process. In order to have a successful installation, it requires proper planning and application. This is why we ensure that all our employees are thoroughly trained with in-depth programs. Our crews always have access to the best resources, material and equipment to ensure that all projects are rendered at a high level. We have handled a variety of parking block and speed bump installation projects. On top of that, we are always looking for new innovative ways to improve our installation process so that you receive the best parking block and speed bump service.
To ensure that our crews can perform your installation project efficiently and timely, there are a couple of tasks you can complete beforehand. First, please ensure that the installation area has been cleared of all parking vehicles, obstacles, and any debris. We also strongly encourage you to notify any staff or tenants of the installation to help limit the number of distractions and ensure our crew's safety.
Parking Block & Speed Bump Installation Pricing
At EverLine, we always want to ensure that we are providing the best value to our clients. This is why we do not offer flat-rate pricing. Instead, we choose to do our pricing on a per-job basis. This allows us to account for factors that can make the pricing fluctuate. Once we have the specific details on a speed bump or parking block installation, we can provide an accurate quote. We have plenty of experience working with various businesses, all with different budgets. We know we can work with your business to render services within your budget. If you require a quote on parking block or speed bump installation services, please contact us.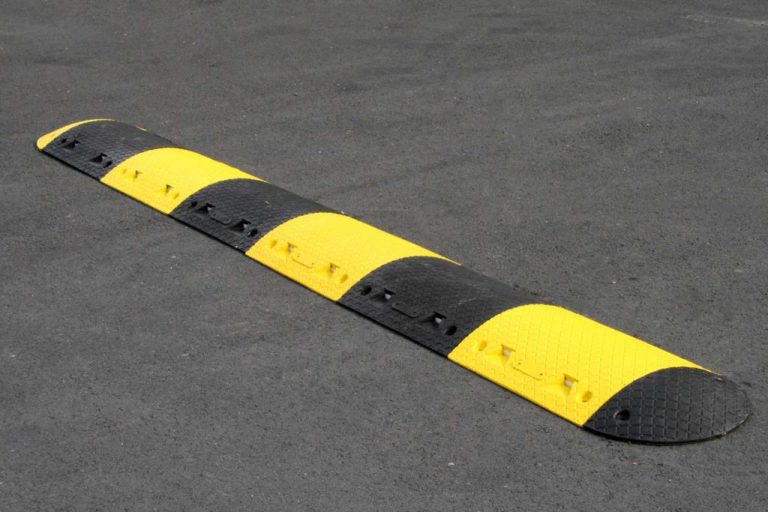 Phone: (506) 852-6795
Address:
58 Weymond Crescent
Riverview, NB E1B 5H6
Contacts:
General Manager – Joshua Critch
Surrounding Communities Serviced
Cardigan
Georgetown
Vernon River
Peakes
Vernon Bridge
Murray Harbour
Cherry Valley
White Sands
Flat River
Mount Stewart
Morell
Saint Peters Bay
Tracadie
Selkirk
Stratford
Souris
Charlottetown
Sherwood