Preserve your brick, asphalt, orconcrete commercial pavement's appearance and safety with state-of-the-art power washing from industry-leading pavement pros, EverLine Coatings.
Sparkling Clean, Safe Commercial Pavement that Tenants and Guests Admire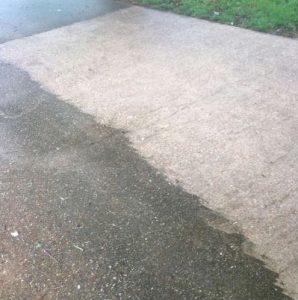 Are you spending too much time and effort trying to preserve your commercial parking lot's appearance? Dirty, stained surfaces turn off visitors, create safety hazards, and age faster—reducing the performance of one of your most valuable property assets—your pavement.
Fortunately, there's a stress-free, cost-effective solution to keep your pavement looking brand-new. With power washing from EverLine Coatings, your pavement will perform beautifully and give you the best long-term return on investment possible.
Give Your Pavement a Facelift with Power Washing
Regular, expertly performed power washing is one of the most affordable, time-saving ways you can care for your commercial parking lot. It removes damaging substances such as ice-melt and salt brine, and helps your paved areas remain attractive and safe to navigate.
Clears away contaminants — Say goodbye to unsightly oil stains, leftover de-icing salts, storm-blown debris, and everyday dirt that can wear down pavement prematurely.
Freshens curb appeal — Create a clean, eye-catching look for your parking spaces, so those who use the property are happy to keep coming back.
Works for any surface — With top-of-the-line, expert power washing equipment and techniques like ours, your wood, brick, metal, concrete and asphalt can all be made sparkling clean.
Better results for all your pavement treatments — Power washing readies your paved surfaces so that line painting adheres better and lasts longer.
Our Pavement Maintenance Work
Before
After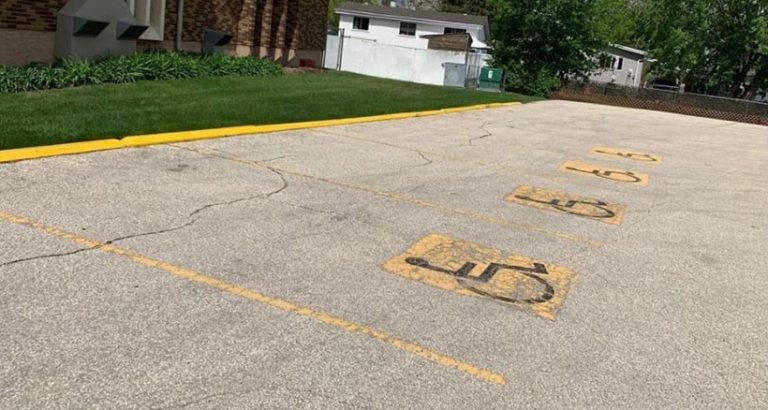 The Right Team on Your Side Makes Lasting Pavement Easy to Achieve
Maintaining a property involves a lot of moving parts—but pavement care shouldn't have to make your job harder. Here's how our team ensures you get lasting, low-maintenance results with your pavement.
Knowledgeable crews
Our power washing pros are trained to tackle your commercial needs with ease—so you can concentrate on other property management tasks.
Pavement-preserving techniques
We use the latest techniques and equipment, down to all the right nozzles and pressure settings, so you don't have to worry about incurring damage while we clean.
Long-term performance with preventative maintenance
Your property's long-term performance matters to us, just as it does to you. That's why our power washing is just one element of our proven, complete Preventative Pavement Maintenance Program. This program typically doubles the life of your pavement, so you continue to save money on your property maintenance needs.
Keep Your Pavement Performing at Its Best with Power Washing from EverLine Coatings
Your commercial parking lot's condition is a vital element of your property's overall appeal and success. And it doesn't have to be complicated to keep it well cared for—when you call on our team to serve you. We are skilled at cleaning all types of surfaces. From concrete and asphalt to brick or metal, we can clean and remove dirt, grime, oil stains, and more.
At EverLine Coatings, our industry-leading approach makes it easy, affordable, and stress-free to keep your pavement in top shape. We'll help you to enjoy an attractive, safe parking lot so you can concentrate on managing your property successfully.