Parking Lot Line Painting
Invest in clean, vibrant traffic markings for a safe property that's easy to navigate with line painting services from EverLine Coatings and Services.
Dependable Traffic Markings for Commercial Pavement
Have you driven in a parking lot that's difficult to navigate due to worn, faded, or unclear traffic markings? If so, you already understand the importance of bright, easy-to-read, and lasting line paint for your commercial property.
Inferior parking lot paint jobs deteriorate quickly, making your parking lot unsafe for employees and patrons. At EverLine Coatings and Services, we understand your pavement is an important asset, which is why we've created long-term line painting and pavement maintenance solutions for your parking areas to help it produce a reliable return on investment.
Line Painting Services for Safe, Attractive Parking Lots
Customers judge your business by how the property looks—so having a beautiful, easy-to-navigate property is of the utmost importance! We offer the following services to ensure your pavement markings stand out:
New Parking Lot
Line Painting
It's important to carefully plan where to place your traffic markings to encourage a safe and smooth flow of vehicle and pedestrian traffic before the paint is applied. We can help you ensure your parking lots, driveways, and walking areas are clearly marked, adequately spaced, and easy to navigate with expert line painting.
Existing Parking Lot
Re-Painting
Whether you need to ensure new additions to your pavement are cohesive with your current lot or you simply want to freshen up dull markings, we can help. When applying traffic paint to your current pavement, we never paint over the existing markings—we always black out the old markings to ensure your new lines are clean, legible, and easy to read.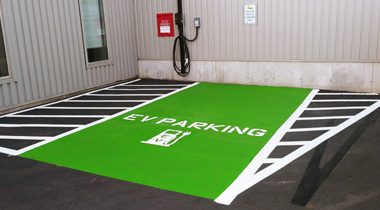 There's more to traffic painting than parking spaces. We can help you create crosswalks, arrows, bicycle lanes, accessible parking stalls, and other markings to improve your property's safety and traffic flow. We can also create markings for sports courts, athletic fields, playgrounds, and more!
Top-Quality Line Painting Products for Long-Lasting Results

TBL Durables is a high-quality product exclusively licensed through EverLine Coatings and Services. It's 3–4 times more durable than regular traffic paint to give you a greater return on investment, and it's also ten times more eco-friendly than other leading products, so you can feel good about your environmental impact.
Traffic paint is a reliable, cost-effective (though less durable) alternative to TBL Durables. We exclusively use municipal-grade traffic paint to provide you with the greatest value.
Leave Parking Lot Maintenance to the Professionals
We're fully committed to the long-term success of your property, which is why we offer our Preventative Pavement Maintenance Program. This program can double the lifespan of your pavement with solutions that save you time and money.
Our Parking Lot Line Painting Work
Before
After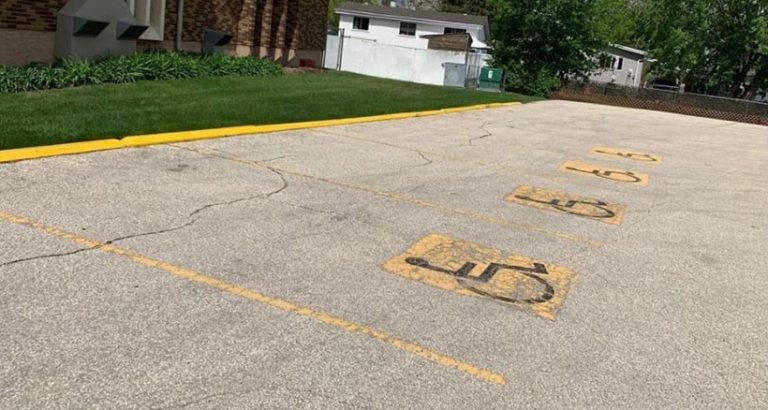 Boost Your Pavement's Safety and Appeal with EverLine's Parking Lot Line Painting Services
It's wise to trust an industry leader to apply your traffic markings. Unlike most contractors, we have a deep understanding of the technical specifications of traffic paint, so we know how to provide you with long-lasting solutions.
We can provide complete confidence our extensive experience will offer the results you need—beautiful, safe, and durable pavement markings—for your commercial property!