Simplify Parking Lot & Pavement Maintenance with EverLine Coatings
Did you know the state of your parking lot can significantly impact your property's business?
That's right—according to nearly 70% of customers, parking lot safety is the number one factor that influences their decision to shop at a particular retail center. No matter what business you're in, it's critical to have striking, professional parking lots, crosswalks, and roadways to impress your patrons.
Fortunately, our reliable, cost-effective parking lot maintenance services can add long-lasting value, safety, and appeal to your property's pavement.
Parking Lot Maintenance Services for Canadian Property Owners
From filling potholes to line paint touch-up, our parking lot services are a one-stop shop for all your property's pavement needs.
Bright, visible parking lines direct traffic, enforce rules, and encourage safety in your lot, while faint lines can lead to wrong-way driving, mismanaged parking, and liability concerns.
Keep your lot safe with our line painting maintenance service, including touch-up for:
Parking lot lines
Crosswalk markings
Directional arrows
Safety symbols
Curbs and parking blocks
Stenciling and custom work
Asphalt Seal
Coatings & Repair
Well-maintained asphalt can last for years; however, rocks, gravel, oil, water, and debris can cause your pavement to deteriorate. Our pavement maintenance services can restore & repair your asphalt to ensure long-lasting performance.
Asphalt repair fills cracks in your pavement to prevent water infiltration that can cause potholes or structural damage.
Asphalt seal coating creates an attractive, weather-resistant barrier by applying an asphalt-based solution to seal cracks and imperfections in your pavement.
From signs to speed bumps, keeping your parking lot accessories in great shape can help communicate important safety, speed, and directional instructions in your lot.
Add a Unique Touch to Your Pavement
Custom Stenciling and Branding
Build team spirit and enjoy an appealing, branded look that welcomes people to your facility. Our creative pavement design work can be customized to give you exactly the look you want, from team imagery and company logos to inspirational slogans and branded markings.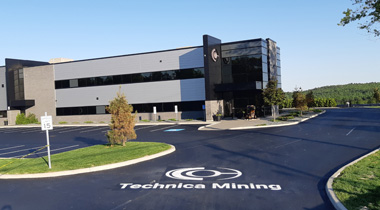 Rethink Pavement Maintenance with Our Preventative Pavement Maintenance Program
Our Preventative Maintenance Program (PPMP) treats your asphalt like a business asset with cost-effective, long-term preventative maintenance and management.
Before
After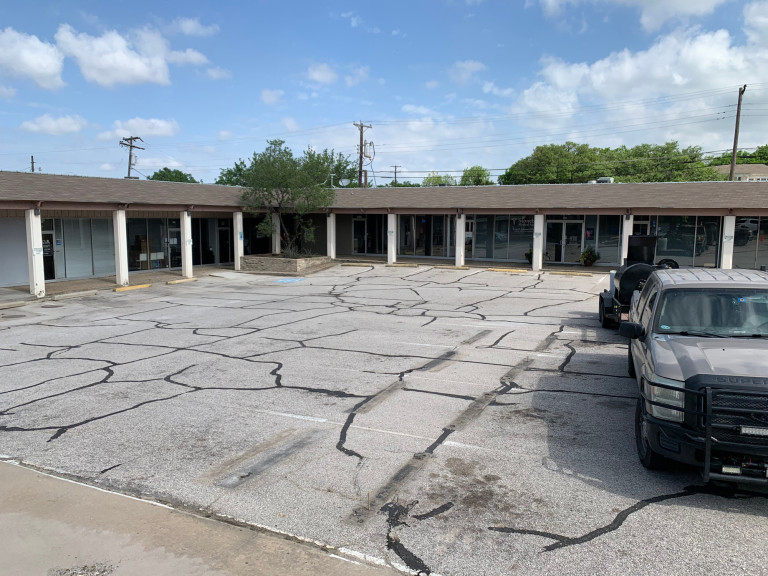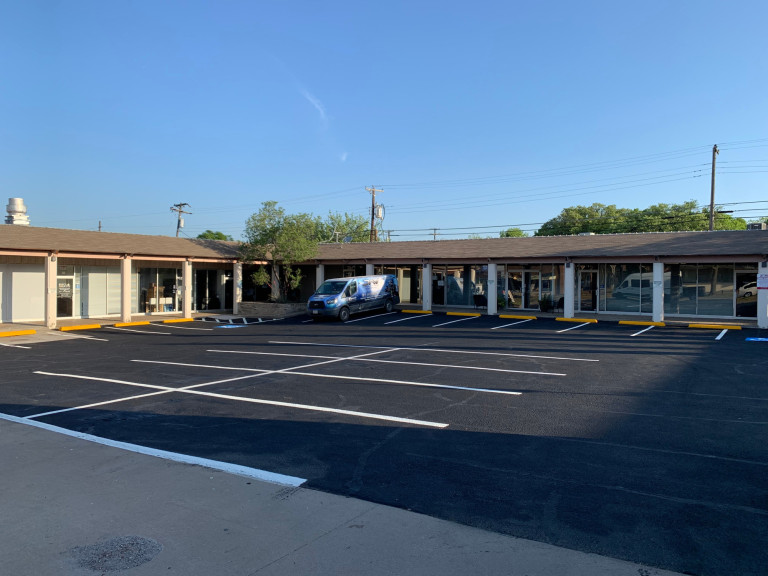 Entrust EverLine Coatings with Your Pavement Maintenance
Your pavement can be used as a valuable tool to attract patrons to your property. Enhance your parking lot with EverLine Coatings to take advantage of this valuable opportunity.
Our knowledgeable, communicative team can restore your lot to a safe, attractive state with line painting, pavement maintenance, and more industry-leading services.