Our Ottawa EverLine location provides professional, high quality power washing services to all of Ottawa and surrounding communities. Our highly trained crews and professional grade equipment will make your property look like new.
About our Ottawa Power Washing Services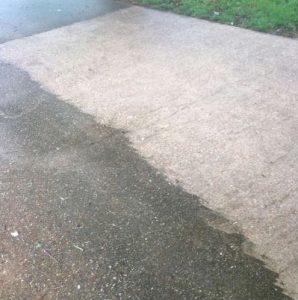 The harsh winters and unpredictable weather in Ottawa can often leave properties in the area covered in salt, gravel, dirt or dust. A dingy or dirty looking property can certainly have an effect on how your property is perceived. It is good practice to make sure that your property's exterior get a thorough cleaning regularly, and at EverLine Coatings and Services we can help with that. 
We have highly trained power washing crews that use professional grade equipment to make properties around Ottawa shine like new again. Our crews are experienced and trained in power washing sidewalks, all types of buildings, parking lots and parking garages. Whether your surface is brick, metal or concrete we can have it looking like new again.
At EverLine Coatings and Services we want you to know that no all power washing services are created equal. Our team has an unwavering commitment to providing high quality power washing services that exceed all expectations. This is why we specially train all of our power washing crews to deliver the best results possible, and provide them with the highest quality equipment available. In fact one power washing innovation that helps us stand out is that all of
our pavement maintenance crews
use hot water power washers. By using hot water we are able to cut through the grime and dirt left on your surfaces even more effectively and really make your property shine.
We are the Power Washing Experts
What makes the power washing crews at EverLine experts is their considerable experience and commitment to ongoing training. Our power washing crews have been cleaning properties for many years and know the best way to clean all the various property types. No matter the property type or the type of dirt our crews have seen it and cleaned it already. No matter how experienced our crews are they are still committed to regular training. At EverLine one of our key values is to constantly be innovating, that means we are always looking for the latest methods and the newest equipment to do our jobs better. By training our crews with the most up to date information we ensure they are at the cutting edge of power washing services.
If you are expecting one of our power washing crews at your property in the near future there are some steps you can take to make sure our crews can complete their job in an effective and efficient manner. Please ensure that the water at your property is turned on, if there is no water then there is no way for us to power wash. Next please ensure any obstacles or large pieces of debris have been removed from the surface that we will be cleaning.
All of our power washing projects are priced out on a per job basis. There are several different factors that can affect how much our power washing services will cost, such as square footage, amount of debris, etc. We want to learn about all the details of your property before quoting you a price. At EverLine Coatings and Services we are committed to providing our clients with the best possible value. We will work closely with you to make sure we can deliver services within your budget.
Phone: (613) 804-1474
Address:
300 Earl Grey Drive, Unit 11, Suite 241
Kanata, ON K2T 1C1
Contacts:
General Manager – Stephane Beaudoin