EverLine's Perth Services
As a property manager in Perth, Ontario, it's understandable that you want your parking lot to look as good as possible. Broken asphalt and faded lines could make it look like your property is in bad shape, which can reflect badly on your reputation. Therefore, it's important to keep up with parking lot repairs.
EverLine Coatings is a professional asphalt repair and parking lot painting company in Perth. Our services include asphalt sealcoating, which can protect your pavement and reduce the need for repairs. We want to make your job as a property manager as easy as possible, so we coordinate every project carefully, allowing you to work on other tasks.
Parking Lot Line Painting in Perth
Over time, the lines in a parking lot fade and become hard to see. EverLine Coatings can re-paint your parking lot's lines to make it look better and make sure drivers can park conveniently and safely. Our line striping service can also turn a vacant lot into a useful parking lot.
We are the only company in North America with a license for the private application of TBL Durables traffic paint. This paint is very long-lasting, so you can enjoy the benefits of clear and bright lines for a longer time. We make sure this paint looks great on your lot by not only painting new lines but also removing the old ones. This process helps to ensure that all of the markings are as clear and crisp as possible.

As soon as asphalt starts to break apart and develop cracks and fissures, it needs to be fixed as soon as possible. EverLine Coatings can fill in cracks and holes, stopping them from getting bigger and making the parking lot surface smooth again.
We use a method that is unique to us to repair asphalt using infrared radiation. In this process, asphalt is heated to more than 300 degrees so it will melt and can be reshaped. This method is quick, doesn't hurt the environment, and produces very good results.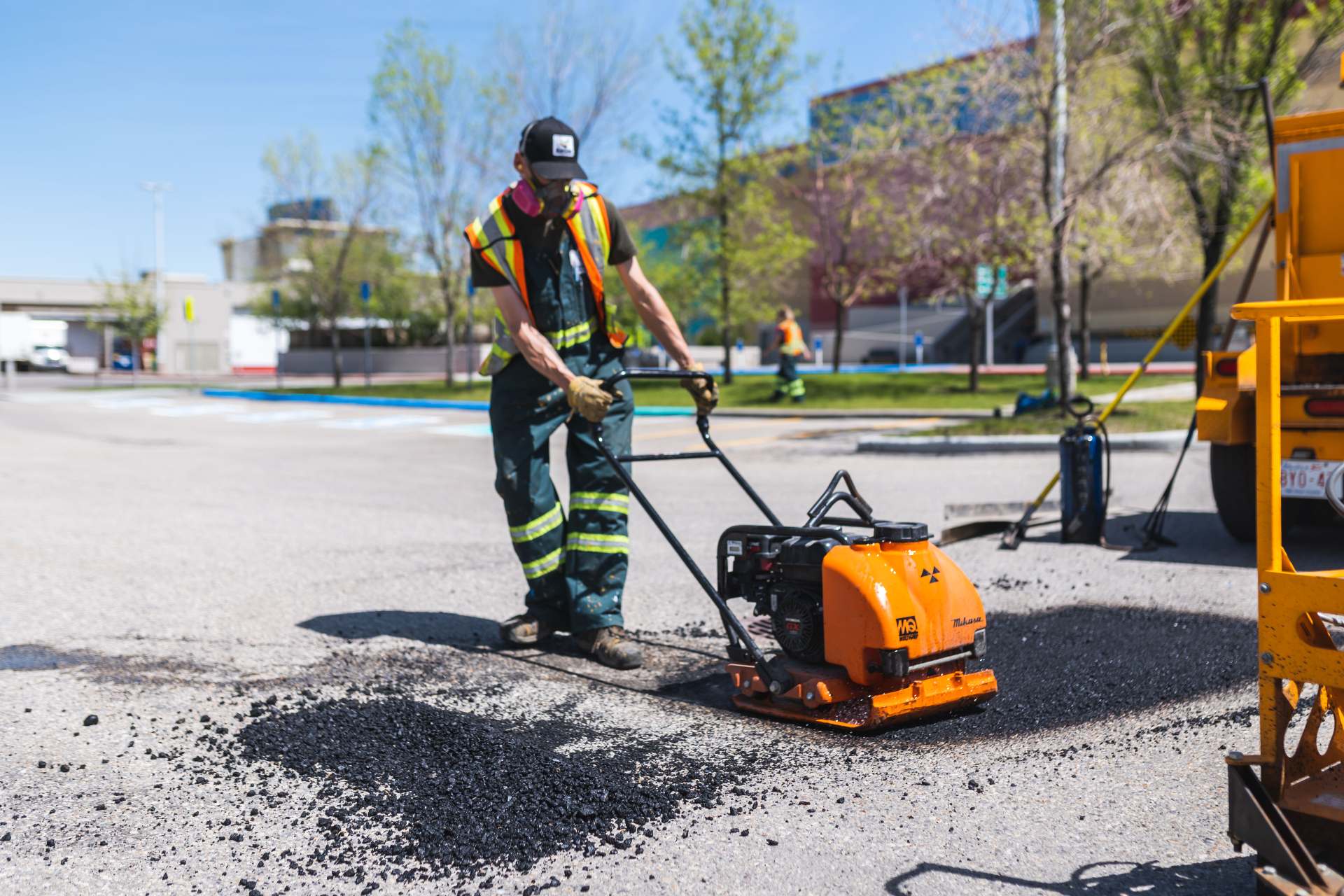 Our Asphalt Maintenance Work
Before
After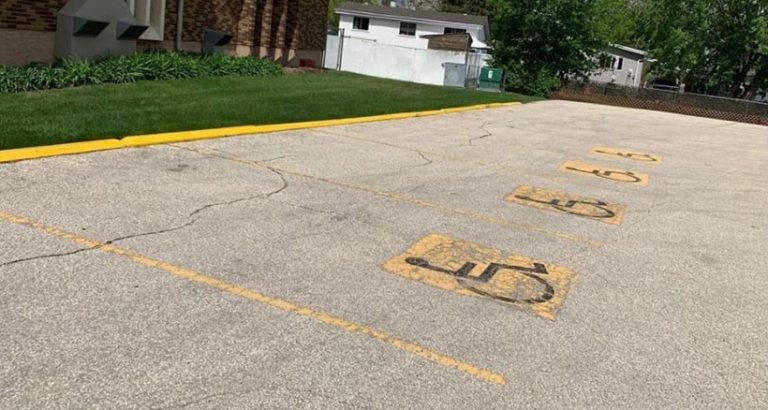 Asphalt Sealcoating in Perth
Did you know that you can help prevent pavement cracks before they even appear? EverLine Coatings offers asphalt sealcoating, which slows down the gradual breakdown of pavement. Sealcoating makes a surface that is smooth, has good grip, and is easy to walk or drive on. Sealcoating protects your parking lot, which can save you money on repairs over time.
EverLine Coatings uses sealing high-quality, undiluted sealing products to make sure the finish is as good as it can be. Before we start, we clean the area well, and then we put on two coats of sealant. Our products can handle both hot and cold weather, so they keep your lot safe all year long.
Parking Lot Repairs in Perth
Perth is widely regarded as one of the prettiest towns in Ontario, thanks to its original Victorian architecture and the beautiful Stewart Park. Make it a point to put money into parking lot repairs to have your property looking its best. EverLine Coatings offers asphalt repairs, sealcoating, and parking lot line painting. Get a free quote from us today!
Phone: (613) 804-1474
Address:
300 Earl Grey Drive, Unit 11, Suite 241
Kanata, ON K2T 1C1
Contacts:
General Manager – Stephane Beaudoin