Premier Line Painting & Asphalt Repair for Arnprior
In the charming town of Arnprior, where the ancient Gillies Grove forest stands tall and the mighty Ottawa River whispers stories of the past, EverLine Coatings is your trusted partner for premium parking lot line painting and asphalt repair. As a property or facility manager in Arnprior, you seek efficient solutions for your parking lot that enhance both its aesthetics and its functionality. EverLine Coatings is here to guide you through the journey of transforming your space into an organized, safe and visually appealing haven.
Arnprior Parking Lot Line Painting

Parking lot line painting goes beyond aesthetics; it plays a crucial role in optimizing traffic flow and ensuring safety. At EverLine Coatings, our meticulous attention to detail ensures that every line is crisp and clear, enhancing not only the appearance of your lot but also making it easier for drivers to use. Our expertise drives us to use high-quality traffic coatings that withstand the test of time, such as those from TBL Durables. We also take the time to black out old lines before we start our line painting, ensuring excellent results.
Over time, even the sturdiest asphalt surfaces can develop cracks, potholes and other imperfections. EverLine Coatings specializes in professional asphalt repair that restores the structural integrity of your pavement. Our process involves thorough cleaning of the surface before we begin. We heat the surface using infrared technology, which allows for the precision application of fresh asphalt. Using infrared heat, we fuse the existing and new asphalt, resulting in a resilient and long-lasting solution.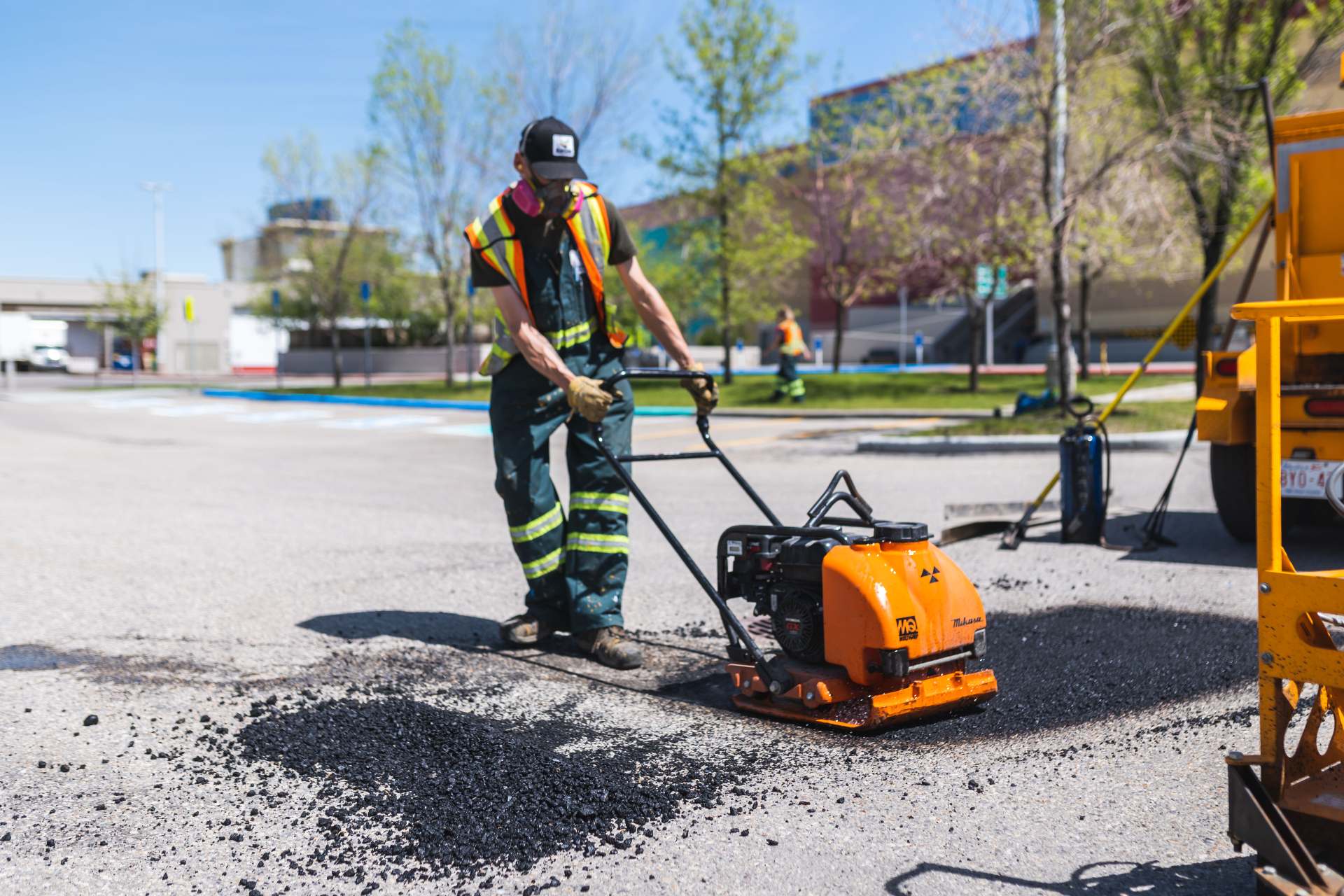 Our Asphalt Maintenance Work
Before
After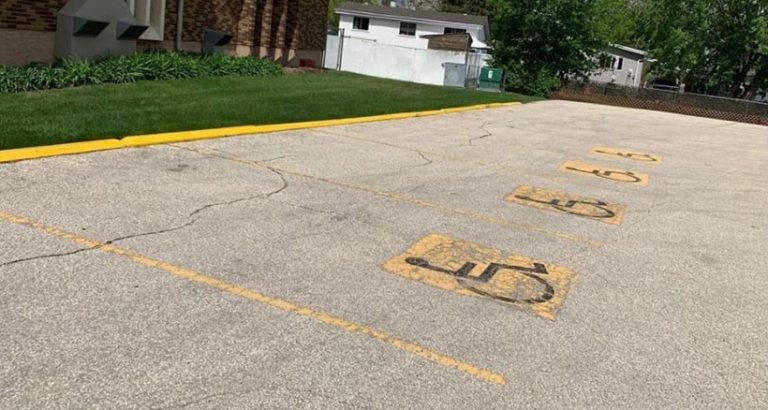 Arnprior Asphalt Sealcoating
Want to prevent those potholes from developing in the first place? EverLine Coatings' asphalt repair service can help protect your pavement. We apply two layers of sealant to guard your asphalt against the effects of wear and tear, moisture and more. Sealcoating can significantly increase the durability of asphalt, allowing you to save money on parking lot repairs and replacement.
Why Choose EverLine for Parking Lot Line Painting and Asphalt Repair in Arnprior?
At EverLine Coatings, we understand the challenges that property and facility managers face. Our focus on simplicity means we coordinate your project seamlessly, allowing you to concentrate on other important tasks. We are committed to ensuring both aesthetic excellence and lasting durability. You can count on us to provide clear parking lot line painting, protective asphalt sealcoating and reliable asphalt repairs. Get in touch any time you need parking lot repairs!
EverLine Coatings' Arnprior Parking Lot Repair Services
In the picturesque Ontario town of Arnprior, where the Madawaska River weaves through the region and the Arnprior and District Museum preserves the town's heritage, EverLine Coatings' services stand as a testament to our love for this area. We are keen to help your property live up to the unique charm of this historic town. Whether it's the historic allure of downtown Arnprior or the tranquility of Robert Simpson Park, there is plenty here for locals and visitors alike to enjoy. Allow EverLine Coatings to take on your parking lot repair project, leaving you with more time to manage your Arnprior property. Get in touch today for a free quote!
Phone: (613) 804-1474
Address:
300 Earl Grey Drive, Unit 11, Suite 241
Kanata, ON K2T 1C1
Contacts:
General Manager – Stephane Beaudoin