Superior Line Painting & Pavement Maintenance in Ottawa
At EverLine Coatings and Services in Ottawa we provide a wide variety of parking lot maintenance services. From line painting to asphalt sealing we can handle any maintenance job you need done.
Our clients save 20-30% over 3 years with our exclusive TBL traffic paint product.
From clear markings to slip-resistant coatings, we help you keep people safe.
Properties that look great create more value for employees and customers.
EverLine Coatings Removes the Stress From Property Maintenance
EverLine Makes It Simple To Keep Your Property Performing
Before
After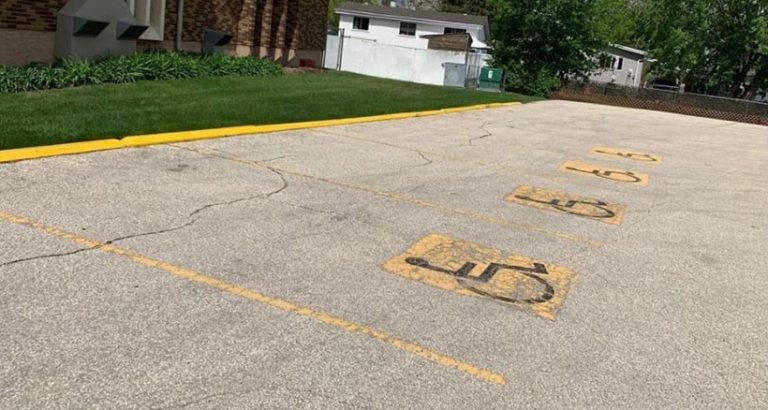 EverLine Coatings can help transform your paved surfaces! Request a free quote and get a your customized digital proposal. All of our proposals come with a personal video walking you through all the details of your scope of work. This means you will know what to expect before your project begins!
More About Your Ottawa EverLine Coatings
Stephane
Stephane has always been driven by challenges and new opportunities. He's been in sales since 1992. He was a life insurance and an investment representative for 26 years and found great success. He is always up for a challenge like driving to Alberta with no job lined up and nailing a job on a rig. 
Once he sold his company, he went on to be a sales representative at an RV dealership. With his outstanding people skills and drive for success he managed to be one of the top sales people. His goal was to be his own boss again but he was searching for the perfect opportunity and that is when EverLine Coatings showed up on his radar.
On Dragon's Den he saw an opportunity that couldn't pass up. He saw the need for a service that most businesses need and a great team behind him. He saw an opportunity to include another dynamic asset to the team with his eldest daughter as Director of Sales and Marketing. He knew they would make the perfect team as they both have a passion for helping people, problem solving & drive. When Stephane isn't at work he enjoys spending time with his wife and his four daughters. Family is #1 for him and he's here to make EverLine your family.
Jessyca
Jessyca is a John Abbott Police Technology graduate. After graduating she decided to adventure to the West Coast with her husband. She landed a job in sales selling cars as the only female sales associate at the dealership and was very successful in her venture. She was #2 sales associate.
New adventures came along. At 25 years of age she is a Flight Attendant and now is Director of Sales and Marketing for EverLine. When her father told her about this opportunity of them creating an amazing team she knew she couldn't refuse.
She loves being around people, traveling and helping people make their projects come to life. When Jessyca isn't flying or meeting with clients, she enjoys spending her time outdoors with her husband and her dog Diesel. Family is #1 and you will find EverLine to be a second family to you.
Call or fill out the form to get a detailed scope of work, including a personalized video explaining exactly what work will be completed.
We'll make sure your project is coordinated properly with no hassle, so you can focus on other tasks.
We'll complete the work. After your project is done, you'll receive a detailed report with before and after photos.
"Very Good Customer Service"
"I recently commissioned the painting of a pedestrian walkway along one of the private streets within our bare land condominium community. The crew contacted me prior to doing the work with some questions, and they shared photos with suggested options. We agreed upon some changes to the original plan. It was a very good customer experience and the final product is great! I will definitely contact EverLine for future line painting work in the community."

Ivan R.
EverLine Was Prompt & Professional
"EverLine was excellent to work with. I had new lines and 4 new handicap spaces painted into the 4 visitor parking lots at our condo. The outside parking lots and walkways look new, and our residents are very happy. We had them clean our very large underground parking lot. This large coordination was an actual feat. EverLine was prompt, professional and did an amazing clean up! I would highly recommend this company to anyone."

Tudor Manager
Phone: (613) 804-1474
Address:
300 Earl Grey Drive, Unit 11, Suite 241
Kanata, ON K2T 1C1
Contacts:
General Manager – Stephane Beaudoin