EverLine's Line Striping Services
Napanee is a great place to run a business. It's small enough to have a friendly, welcoming vibe where people appreciate small businesses, but large enough to attract customers and clients from all over East Ontario. There's also plenty to do on your days off, from hiking in the stunning Napanee Conservation Area or enjoying the area's craft beer and food scene. However, it's an attractive area where residents and visitors alike have high standards, so it's vital to make a good first impression with your parking lot. With EverLine's high-quality services, you can make sure your lot is easy to navigate and looks great.
Make A Great First Impression With EverLine's Parking Lot Line Striping
Faded, worn lines can make a business look uncared for, and can also make your lot harder to navigate, potentially leading to accidents and injuries. With EverLine's line striping services, you can make your lot look good as new, change up the design of your parking lot, and improve the user experience for drivers and pedestrians alike.
At EverLine, we can help you figure out exactly what you're looking for, whether it's a temporary lot, a full new parking lot, or some added symbols or graphics on your existing lot. The designs we can create are versatile, from pedestrian walkways to logos to cycle lanes, and we use only the best products. We use the TBL Durables line of paint, which is weather-resistant and lasts up to a year. We'll always black out old lines first so that your new lines are crisp and easy to see.

Choose EverLine For Speedy, Cost-Effective Asphalt Pothole Repair
Potholes are a nightmare for any business owner. They stop your lot from living up to Napanee's high standards and make it look messy, in addition to causing accidents and injuries to drivers and pedestrians. Damage to cars could even cause legal trouble. Luckily, EverLine has a cost-effective, simple method of repairing your potholes that'll get your parking lot looking brand new.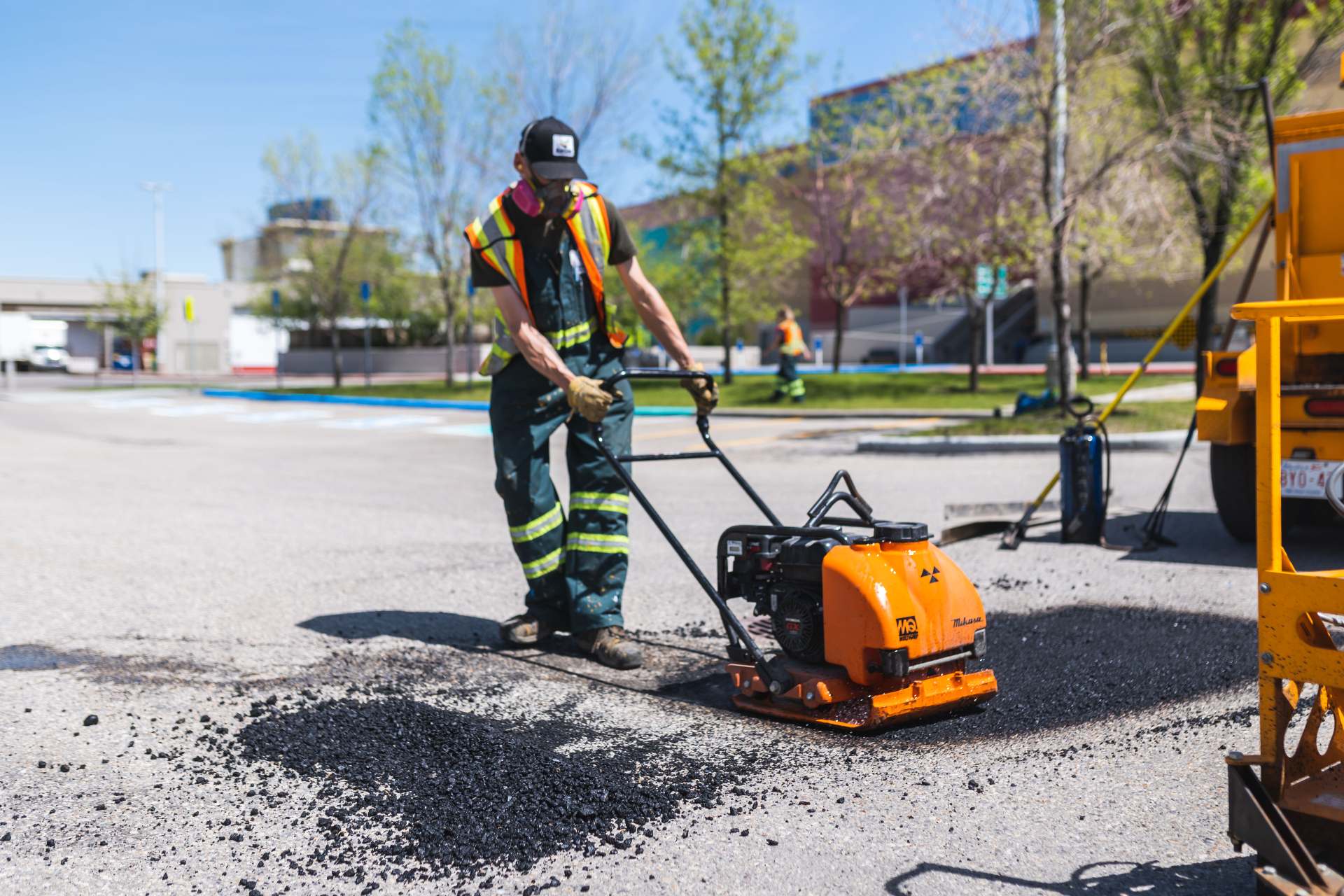 Our Asphalt Maintenance Work
Before
After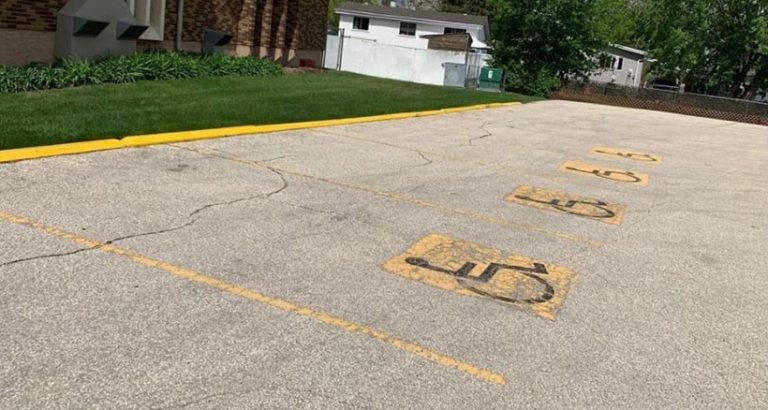 Upgrade Your Pavement With Asphalt Sealcoating
Are you interested in protecting your pavement, while also ensuring a smooth, attractive look? If so, asphalt sealcoating is perfect for your business. Sealcoating can be done on its own or can be done after crack filling or asphalt repair. We apply a spray-on, asphalt-based material to your pavement, which gives it a smooth, uniform look. Our asphalt sealcoating also prevents damage from moisture and chemicals and stops asphalt from crumbling.
Contact EverLine in Eastern Ontario
EverLine Eastern Ontario understands that while being a business owner in Napanee is incredible, it can also be a competitive environment. There's always a lot on your plate, and it's normal for your parking lot to not be at the top of your priority list. By working with EverLine for your parking lot line striping, asphalt repair, and asphalt sealcoating, you can ensure that your lot looks great and is a pleasure to use. Get in touch to get started.
Phone: (613) 876-2163
Address:
2407 Forfar Road
Portland, ON K0G 1V0
Contacts:
General Manager – Jeff and Ashley Chant
Surrounding Communities Serviced
Belleville
Brockville
Cornwall
Frontenac County
Haliburton County
Hastings County
Kawartha Lakes
Lanark County
Lennox and Addington County
Northumberland County
Pembroke
City of Peterborough and Peterborough County
Prince Edward County
Quinte Economic Development Commission
Quinte West
United Counties of Prescott-Russell
United Counties of Stormont, Dundas, and Glengarry