Prescott Line Painting Services
Attention property owners in Prescott, Ontario! Are you in need of parking lot repairs? You can say goodbye to faded lines, cracks, and worn-out surfaces that compromise both safety and appearance. EverLine Coatings is here to help! With our parking lot line painting, asphalt repair, and sealcoating services, we can revitalize your parking area to create a safer, more attractive environment. Don't wait any longer—act now to ensure your parking lot shines like the glistening trails managed by the Snowmobile Club of Eastern Ontario.
Prescott Parking Lot Line Painting
At EverLine Coatings, we don't just
paint new lines
on parking lots;

we offer a comprehensive service to make over your parking lot. If you need slightly different line markings to what you had before, we'll block out the old ones so they can't cause any confusion before painting crisp, clear, new lines. We use durable and highly visible traffic markings from TBL Durables, which can last for many years. Let us transform your parking lot into a safe and efficiently organized space with our parking lot line painting service. We can also turn an empty lot into a well-designed parking area by adding all kinds of line markings, including custom symbols, walkways, and more.
Asphalt Repair in Prescott
Cracked and damaged asphalt not only poses a safety risk but also detracts from the overall appearance of your parking lot. Our experienced team at EverLine Coatings offers highly effective infrared asphalt repair to address these issues. Our method involves cleaning the area to be repaired, before heating the asphalt to melt and reshape it. We add new material to fill potholes as necessary. The process can be completed quickly, restoring your parking lot to a pristine condition.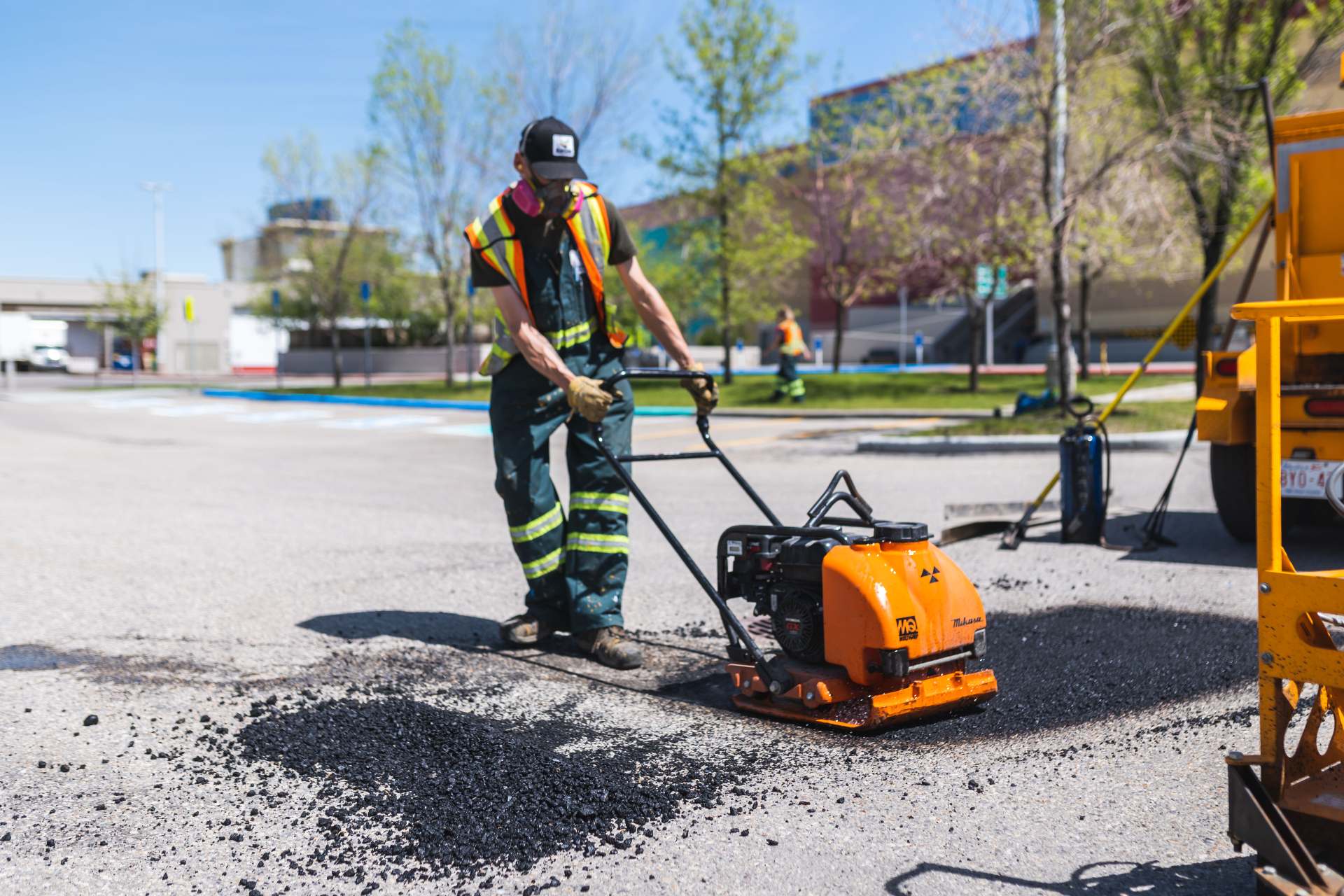 Our Asphalt Maintenance Work
Before
After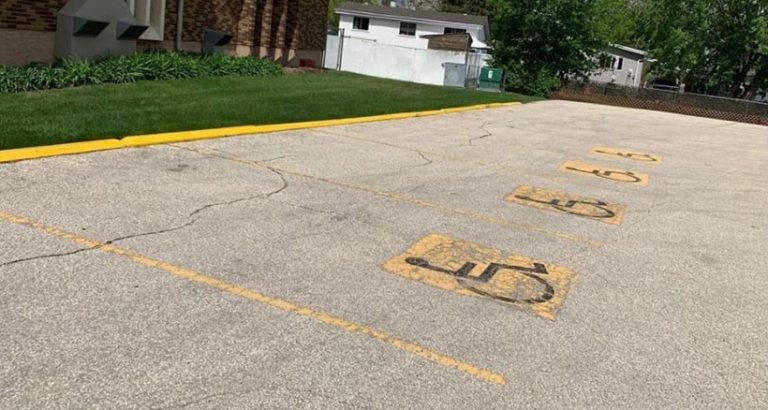 Prescott Asphalt Sealcoating
Preserve your pavement with professional asphalt sealcoating services from EverLine Coatings. Our sealants can act as a protective barrier, shielding your asphalt from water penetration, which can lead to serious damage when the water freezes inside cracks. By sealing the surface, we can significantly enhance the durability of your pavement. You can rest assured that we never cut corners or dilute our sealants; in fact, we use a double layer to ensure that your pavement gets maximum protection. Why not reach out today to prevent the need for costly parking lot repairs in future?
EverLine Coatings' Parking Lot Repair Services in Prescott
While we focus on improving your parking lot, you can guide your customers to explore the local attractions Prescott has to offer. Île du Chenail, also known as Chenail Island, in the Ottawa River is one of the most popular local attractions. This formerly thriving town centre was evacuated in the 1960s when much of the island was drowned during the construction of a new hydroelectric power station. Today, the remains of the island are a beautiful public park. Le Chenail Cultural Center tells the full story. You can be a part of the proud culture of Prescott by keeping on top of necessary parking lot repairs. Get in touch with EverLine Coatings today to discuss your needs for parking lot line painting, asphalt repair, asphalt sealcoating and more! Reach out today for a free quote!
Phone: (613) 876-2163
Address:
2407 Forfar Road
Portland, ON K0G 1V0
Contacts:
General Manager – Jeff and Ashley Chant
Surrounding Communities Serviced
Belleville
Brockville
Cornwall
Frontenac County
Haliburton County
Hastings County
Kawartha Lakes
Lanark County
Lennox and Addington County
Northumberland County
Pembroke
City of Peterborough and Peterborough County
Prince Edward County
Quinte Economic Development Commission
Quinte West
Smiths Falls
United Counties of Prescott-Russell
United Counties of Stormont, Dundas, and Glengarry