Parking Block & Speed Bump Installation Services in Eastern Ontario
At EverLine, we happily offer parking block and speed bump installation to the local businesses and property owners in the Eastern Ontario area. Parking blocks are a fantastic solution to help protect your curbs or enforce parking zones and layouts. Our experts can also help with the enforcement of speed limits in your parking lot, parkade or parking garage with speed bump installation.
About our Parking Block & Speed Bump Installation Services
EverLine Coatings and Services offers a variety of services that can help protect your property and those who use them. One of the effective protective solutions we offer is parking blocks. By installing parking blocks on your property, you can help protect your parking curbs and sidewalks and enforce parking layouts. 
Another concern that properties voice is regulating speed in their parking lots and protecting the safety of their residents, staff and customers. We can help limit the speed of vehicles on your property with speed bump installation. Our speed bump installation crews have extensive experience and can even help with the placement and dimensions of your speed bumps.
Quality is always at the forefront of every service we provide at EverLine. This is why we only use high quality materials and products. This comes through in our choice of Canadian-made concrete parking blocks. Our parking blocks have high visibility but are also durable and effective, making them ideal for protecting your property.
To ensure that we exceed our clients' satisfaction, we emphasize transparency. This is why we operate using the CORE quality system. The CORE abbreviation Clear scope, Operations reports, Reach out and Evaluate. By adhering to our quality system on all of our projects, we are able to guarantee satisfaction for our clients.
We are the Parking Block & Speed Bump Installation Experts
Parking block and speed bumps installation is a complex process that requires proper planning and execution. At EverLine, we are installation experts because of our experience and our dedication to extensive training. Our crews are capable of installing parking blocks that can help with parking enforcement and layouts. There are very few projects they haven't seen before, so we are confident that we can help you improve the safety of your property.
To ensure our crews can perform your installation project in an efficient and timely manner, there are a few steps you can complete beforehand. Please ensure that the installation area has been cleared of all motor vehicles, obstacles, and debris. This will help ensure our crew can work freely and with the equipment in all parts of the site. 
Secondly, it is strongly recommended that you notify any staff or tenants at the earliest convenience of the installation to limit distractions and protect our crew while at work.
Parking Block & Speed Bump Installation Pricing
Here at EverLine, we want to ensure that all of our clients receive the best quality and value when it comes to our services. This is why we do not offer flat-rate pricing. Instead, we choose to do our pricing on a per-job basis. Once we have all the specific details of our parking block or speed bump installation, we can provide you with an accurate quote. 
We have a long history of working with multiple budgets with various businesses, so we feel confident that we can work with your business to provide services within your budget. If you require a quote for a parking block or speed bump installation project, please contact us.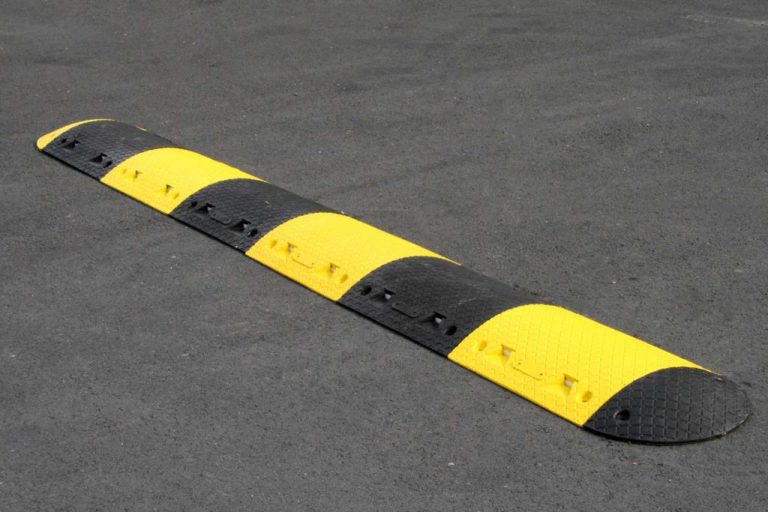 Phone: (613) 876-2163
Address:
2407 Forfar Road
Portland, ON K0G 1V0
Contacts:
General Manager – Jeff and Ashley Chant
Surrounding Communities Serviced
Belleville
Brockville
Cornwall
Frontenac County
Haliburton County
Hastings County
Kawartha Lakes
Lanark County
Lennox and Addington County
Northumberland County
Town of Prescott
Pembroke
City of Peterborough and Peterborough County
Prince Edward County
Quinte Economic Development Commission
Quinte West
Smiths Falls
United Counties of Prescott-Russell
United Counties of Stormont, Dundas, and Glengarry