Parking Block & Speed Bump Installation in New Brunswick
Here at EverLine, our experienced and expert crews are capable of installing parking blocks and speed bumps for all kinds of parking lots, parking spaces, parking garages, underground parking and others! Our parking blocks and speed bumps can help improve the safety of your property.
About our Parking Block & Speed Bump Installation Services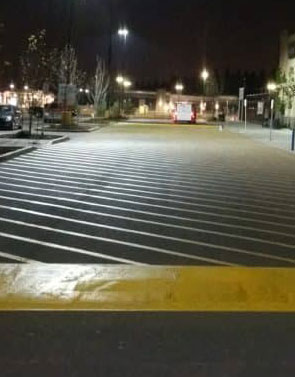 EverLine Coatings and Services offers a number of services that can help protect both your parking lot as well as those who use your parking lots, parking area and parking spot(s). We can help protect your sidewalk and curbs while helping to ensure parking lot layouts are followed in accordance with our parking block installation services. No matter the kind of layout your parking lot has, we are confident we can help. Another concern properties voice is regulating speed in their parking lots. We understand that this is essential for the safety and protection of your tenants, staff and customers, this is why we offer speed bump installation. We can help enforce the posted speed limit by installing speed bumps throughout your parking lots. Our installation specialists can help with the placement and dimensions as well.
Quality and excellent service are always at the forefront of every service we provide. We only use high-quality materials and products while ensuring our staff is thoroughly trained. This commitment to quality is highlighted in our choice to use Canadian-made, reflective parking blocks. Our parking blocks are durable, effective and noticeable making them ideal for protecting your property even through the harsh Canadian winter months.
To ensure our clients are more than satisfied with the work we deliver, transparency is important to us. This is why we operate using our CORE quality system. The CORE abbreviation stands for Clear scope, Operations reports, Reach out and Evaluate. By following this system we can guarantee quality and satisfaction for all our clients.
We are the Parking Block & Speed Bump Installation Experts
Parking block and speed bump installation is a complicated process that requires proper planning and execution. At EverLine, we are the installation experts because of our years of experience and our dedication to innovative training. We have been able to accommodate a variety of parking block and speed bump installation projects, this means there are far and few jobs we have not seen or completed. Our crews undergo rigorous training to ensure quality parking block and speed bump installation services.
In order to ensure that our crews can complete your project promptly and efficiently, there is a couple of steps you can complete beforehand. Firstly, please ensure that the area we will be performing the installation in is free of motor vehicles, obstacles and debris. It is strongly recommended to notify all staff, tenants and guests of the installation to help limit distractions and protect our crew's safety.
Parking Block & Speed Bump Installation Pricing
Here at EverLine, we do not offer flat-rate pricing. Instead, we choose to complete our pricing on a per-job basis. This allows us to ensure that we can deliver the best possible value to our clients without compromising quality. Once we have gathered all the specific details on a speed bump or parking block installation project, we can provide a competitive quote. We have plenty of experience working and accommodating a number of budgets, so we are confident that we can provide services within your budget. If you would like to receive a quote for a parking block or speed bump installation service please contact us.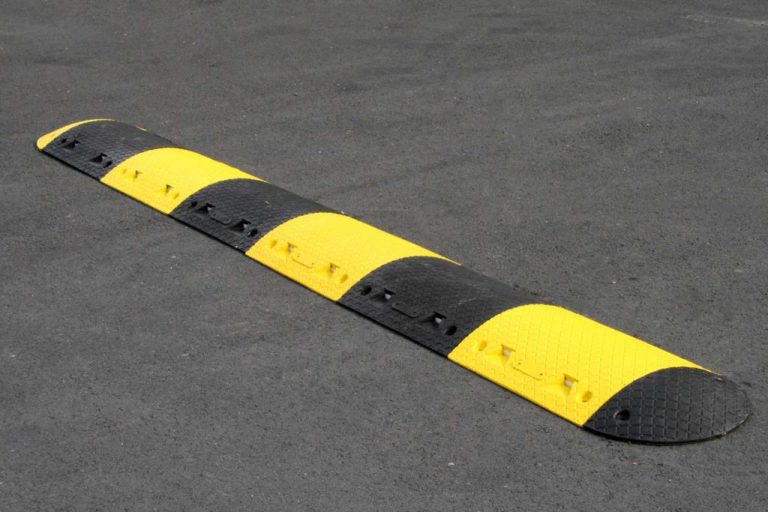 Phone: (506) 852-6795
Address:
58 Weymond Crescent
Riverview, NB E1B 5H6
Contacts:
General Manager – Joshua Critch
Surrounding Communities Serviced
Moncton
Grand Bay
Rothesay
Westfield Beach
Quispamsis
Musquash
Nauwigewauk
Welsford
Dipper Harbour
Hampton
Saint Martins
Queenstown
Pennfield
Gagetown
Central Blissville
Saint George
Fredericton Junction