Parking Block & Speed Bump Installation in Kelowna
At EverLine, we have experienced and expert crews who specialize in installing parking blocks and speed bumps for a variety of parking stalls, resident and visitor parking zones, parking lots and parking garages. Parking blocks and speed bumps are great solutions to improve safety and enforce parking regulations. We are happy to provide this service to properties in the City of Kelowna and surrounding areas.
About our Parking Block & Speed Bump Installation Services
EverLine Coatings and Services happily offers a multitude of services that can protect your property as well as those who use your parking lots. When it comes to protecting your curbs and enforcing parking lot layouts, parking blocks are the ideal solution. Another concern that various properties have is regulating speeds on their properties. We understand that protecting your employees, tenants, visitor and customers is important, this is why we offer speed bump installation to help limit the speed of vehicles in your parking lot. Our speed bump installation professionals have extensive experience and can even help you with placement and dimensions.
At the forefront of every single service we provide is quality, it's because of this mindset we only use the highest quality materials, products and equipment. We happily support Canadian businesses and choose to use reflective, Canadian-made parking blocks for our installation services. Our parking blocks are durable, effective and noticeable which makes them the optimal choice for protecting resident parking spaces, street parking areas, curbs and even other elements such as the sidewalk.
In order to guarantee that our clients' are satisfied with the work we deliver, we value transparency. This is the reason we have created and implemented the CORE quality system. CORE stands for Clear scope, Operations reports, Reach out and Evaluate. By adhering to this quality system, we ensure that all of our projects are able to exceed our client's expectations.
We are the Parking Block & Speed Bump Installation Experts
Parking block and speed bump installation is a complex process that needs proper planning and precise execution. At EverLine, our expertise permits us to handle a wide variety of installation projects. There are very few jobs we have not seen before or completed. Every individual on our specialized crew has undergone extensive and in-depth training to be able to execute accordingly. Our training programs are not short-term programs, we take the time to really ensure our techs have access to the best in innovation and high-quality resources. This way our customers always receive top-notch service when it comes to their parking block and installation service.
In order to make sure our crew can perform your installation project in an efficient and prompt manner, there a few steps you can take to prior to our arrival. Firstly, please ensure that the area where the installation will be taking place is cleared of all cars, obstacles and debris. It is also strongly recommended that you notify all staff, tenants or anyone who resides in the dwellings of the installation. This will help limit distractions and protect our crew as well.
Parking Block & Speed Bump Installation Pricing
At EverLine, we do not offer flat-rate pricing for our installation services instead, we offer pricing on a per-job basis. This allows us to certify that we are giving our clients the best price possible without compromising quality. Once we have gathered all the little details on a speed bump or parking block installation project, we can work with your to provide a quote that works for the services you require and your budget as well. Since we have been doing this for a number of years we are capable of working with a wide range of budgets. We are confident that we can provide your property or business with services that inside of your budget. For a quote or to speak about an upcoming project, please contact us.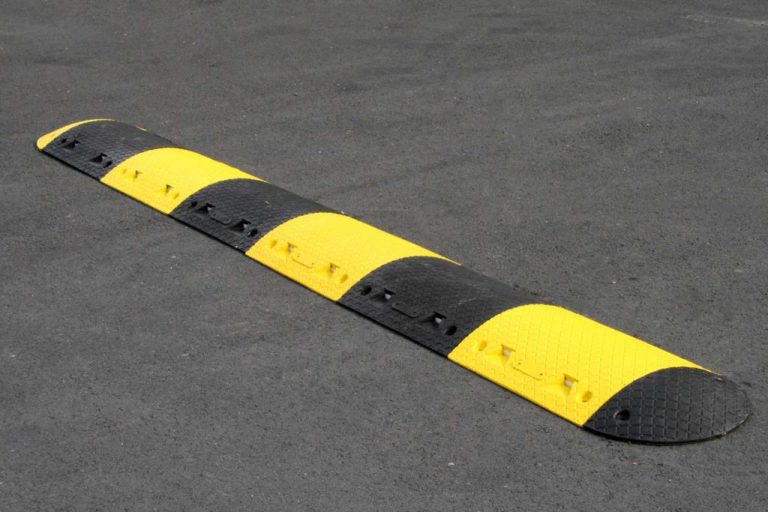 Phone: (250) 979-8764
Address:
195 Briarwood Rd #105
Kelowna, BC V1X 2G4
Contacts:
General Manager – Paul Hruby
Surrounding Communities Serviced
West Bank
Kelowna
Vernon
Penticton
Winfield
Peachland
Oyama
Summerland
Mazama
Okanagan
Lumby
Douglas Lake
Armstrong
Cherryville
Hedley
Enderby
Quilchena
Oliver