Superior Line Painting & Pavement Maintenance in Halifax & All of Nova Scotia
At our Halifax EverLine Coatings and Services office, we provide a full suite of parking lot line painting and pavement maintenance to all of Nova Scotia, with our highly-trained crew specializing in each service such as line painting, sweeping, asphalt sealing and crack filling, power washing, and many more. Our team can handle any maintenance job you need to be done in Nova Scotia and surrounding areas.
Our clients save 20-30% over 3 years with our exclusive TBL traffic paint product.
From clear markings to slip-resistant coatings, we help you keep people safe.
Properties that look great create more value for employees and customers.
EverLine Coatings Removes the Stress From Property Maintenance
Precision line painting craftsmanship using long-lasting products.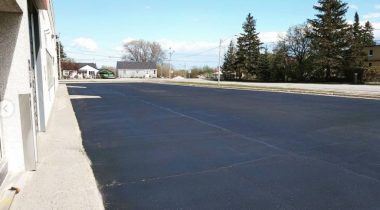 EverLine Makes It Simple To Keep Your Property Performing
Before
After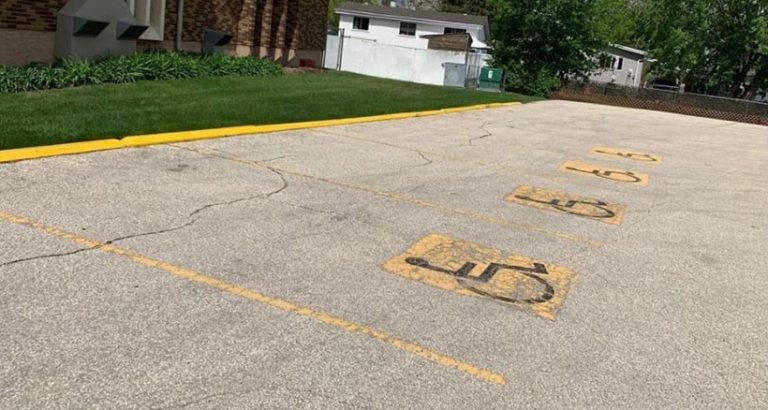 EverLine Coatings can help transform your paved surfaces! Request a free quote and get a your customized digital proposal. All of our proposals come with a personal video walking you through all the details of your scope of work. This means you will know what to expect before your project begins!
More About Your Halifax & Nova Scotia EverLine Coatings
Faisal and Ziad are dedicated to making ideas come true!
They are known to be entrepreneurial high-energy leaders with extensive experience in the coordination, planning, and support of daily operational and administrative functions. Together, they have demonstrated the ability to lead diverse teams of professionals to new levels of success in a variety of highly competitive industries.
Call or fill out the form to get a detailed scope of work, including a personalized video explaining exactly what work will be completed.
We'll make sure your project is coordinated properly with no hassle, so you can focus on other tasks.
We'll complete the work. After your project is done, you'll receive a detailed report with before and after photos.
"Very Good Customer Service"
"I recently commissioned the painting of a pedestrian walkway along one of the private streets within our bare land condominium community. The crew contacted me prior to doing the work with some questions, and they shared photos with suggested options. We agreed upon some changes to the original plan. It was a very good customer experience and the final product is great! I will definitely contact EverLine for future line painting work in the community."

Ivan R.
EverLine Was Prompt & Professional
"EverLine was excellent to work with. I had new lines and 4 new handicap spaces painted into the 4 visitor parking lots at our condo. The outside parking lots and walkways look new, and our residents are very happy. We had them clean our very large underground parking lot. This large coordination was an actual feat. EverLine was prompt, professional and did an amazing clean up! I would highly recommend this company to anyone."

Tudor Manager
Phone: (902) 800-4006
Address:
515 Lucasville Rd Unit 101
Lucasville, NS B4B 1R8
Contacts:
General Managers – Faisal Khatib and Ziad Makki
Surrounding Communities Serviced
Halifax
Dartmouth
Eastern Passage
Bedford
Lower Sackville
Beaver Bank
Lawrencetown
Sambro
Terence Bay
French Village
Prospect
Seaforth
Ingramport
East Chezzetcook
Mount Uniacke
Hubbards
Elmsdale
Mill Cove
Musquodoboit Harbour